Supported by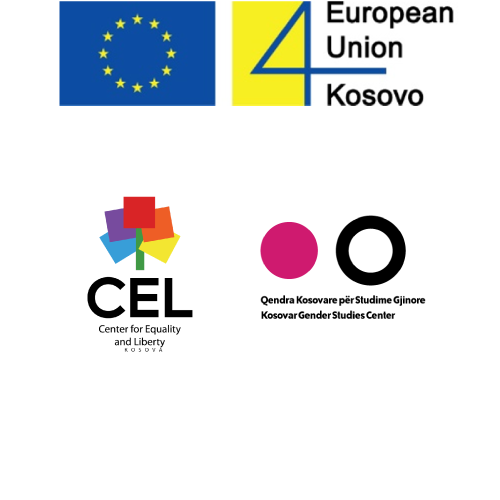 Journalism for Human Rights
In 2018, K2.0 in partnership with the Kosovar Center for Gender Studies (KCGS) and the Center for Equality and Liberty (CEL) launched the project "Supporting Independent Journalism with a Human Rights Perspective", which is financed by the European Union and managed by the European Union Office in Kosovo. Through this three-year project, K2.0 has launched the Human Rights Journalism Fellowship, and a media support grants scheme.
The aim of both programs is to support and enable young journalists and media organizations with a local focus to produce high quality journalism with a human rights sensitive approach.
We're being financially supported in our work to produce high quality journalism with a Human Rights perspective by the European Union Office in Kosovo (January 2018 – December 2020).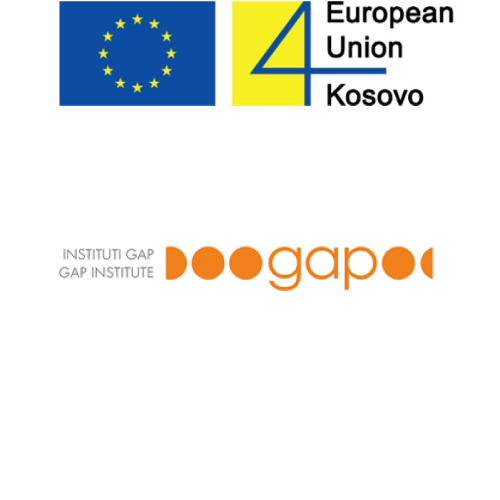 Citizens — engage!
The GAP Institute think tank has been a key player in demanding good governance and helping to shape public policy discussions in Kosovo since independence. In our aim to inform and encourage engaged citizens, we've gotten our heads together with GAP in order to increase wider public understanding of important issues that impact peoples' lives.
Working closely together in the EU-funded project "Innovation for resilient media and citizen engagement", we're delving deeper into institutional decision-making that affects a wide range of political and socio-economic issues. As a media, we're building on GAP's comprehensive research and analysis to produce innovative, professional and accessible multimedia journalism that helps bridge the gap between governance and citizens.
And since it's only by having one eye on the future that we can ensure the ongoing resilience and editorial independence of our work, we're also working together with GAP to prepare the journalists and researchers of tomorrow through a comprehensive program of trainings and internships.
We're being financially supported in our work to engage citizens and prepare for the future by the
European Union Office in Kosovo (January 2020 – June 2022).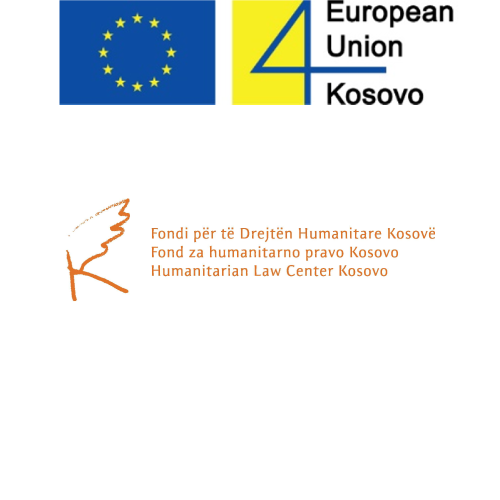 Recognition for missing people
For more than two decades, the Humanitarian Law Center in Kosovo has been at the forefront of peacebuilding efforts and work to restore the dignity of wartime victims. With more than 1,600 people still missing from the last war, we've teamed up with them to help increase awareness of an open wound in Kosovo's past — and present.
Working together in the EU-funded project "Mobilizing media and CSOs to support the right to information regarding missing persons in Kosovo", we want to enhance access to information on the issue of missing persons by putting families of the missing at the heart of the discussion.
Using a combination of new research and HLC's comprehensive existing databases on missing persons, we're producing an array of new written articles, videos and podcasts to help encourage informed discussion on the most sensitive of topics.
We're also jointly advocating for the implementation of the Law on Missing Persons and lobbying for the improvement of the search for those still missing.
Our efforts to mobilize for missing people are being carried out with financial support from the European Union Office in Kosovo (January 2020 – June 2022).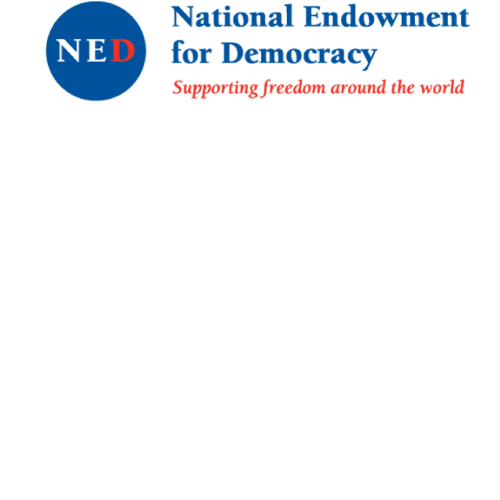 National Endowment for Democracy (NED)
The National Endowment for Democracy (NED) is a private, nonprofit foundation dedicated to the growth and strengthening of democratic institutions around the world.
Since 2011, NED has strongly supported K2.0's print and online editorial production in Kosovo, and since 2017 it has also supported our work across the Western Balkans through our regional network of journalists, enabling us to become a regional source of information and connection. NED also supports our internship program, which helps to build the capacities, skills and knowledge of young professionals. It additionally provides essential support to our initiatives that create discussion spaces outside of the online sphere, by supporting our Small Talk discussions and magazine launches; these engage young people in participatory and inclusive discourses and public debate around neglected issues that are important in moving toward a more democratic society.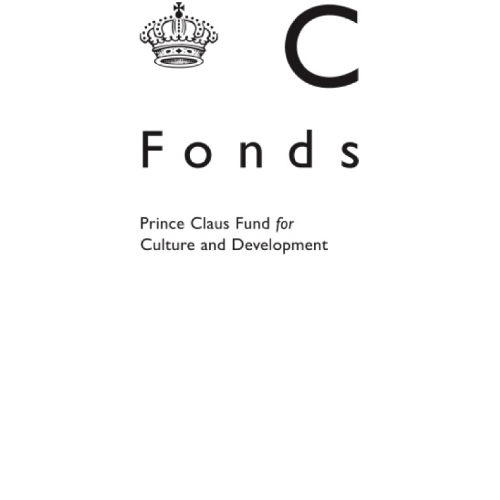 Prince Claus Fund
With the support of the Prince Claus Fund, K2.0 has launched its program Lokomotiva. Through Lokomotiva Program we offer a joint space for enthusiastic young people of all genders and backgrounds, who are willing to explore new ideas, and to constructively challenge established narratives around societal identities through multiple media tools and formats, including movies, blogging, music to name a few. Besides its immense support to this program, PCF has supported the print edition Hope.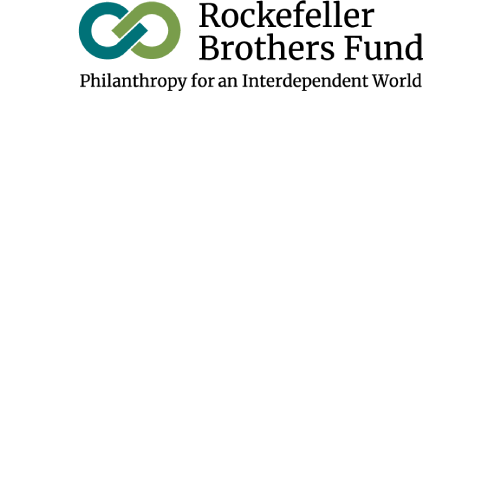 Rockefeller Brothers Fund
Rockefeller Brothers Fund has supported K2.0's Hope Media Carnival through which we marked our 10th anniversary in July 2020. With the completion of the Hope Media Carnival, RBF continues supporting our editorial production.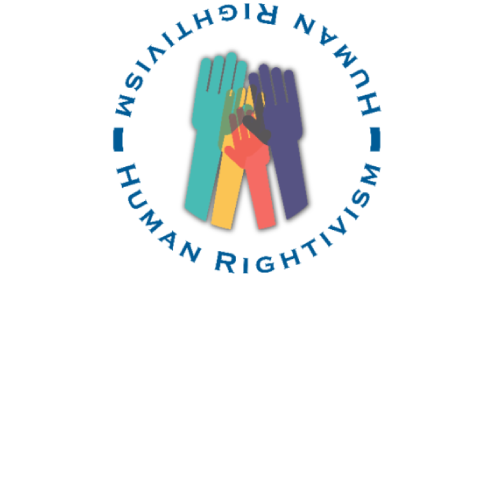 Human Rightivism
The "Human Rightivism" project, which is implemented in cooperation with ÇOHU and supported by the Swiss Agency for Development and Cooperation (SDC), started in January 2020 and will conclude in 2023. Through research and editorial content, it aims to address issues which are important to public interest and are related to justice, healthcare and the environment. Through this project, ÇOHU will conduct research in these fields, while Kosovo 2.0 will translate the research to editorial productions and different multimedia formats, including podcasts and videos.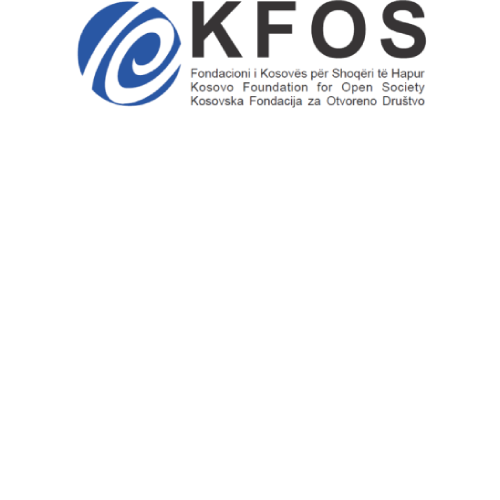 KFOS — Kosovar Foundation for Open Society (KFOS)
KFOS — Kosovar Foundation for Open Society (KFOS) has supported and continues to support the editorial production of K2.0 through various grants schemes. KFOS support is mainly related to journalistic production, and more recently to multimedia production, through which we aim to foster active citizenship by providing access to research-based information and media content.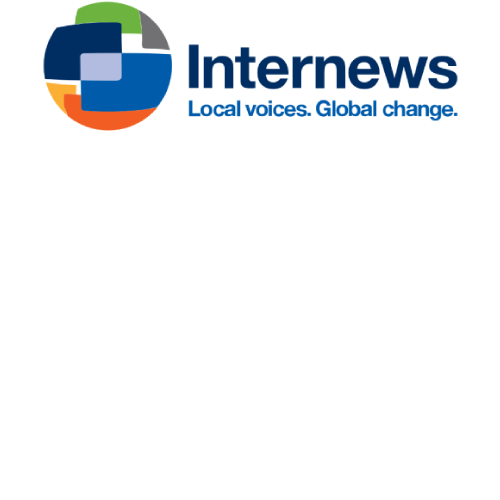 Internews
Internews has been supporting Kosovo 2.0 since 2018 through different projects which have strengthened our multimedia production. Through different grant schemes, Internews has become a valuable partner to Kosovo 2.0, supporting different editorial formats which in essence aim to strengthen the connection that we as a media organization have with our readers. These formats include multimedia stories and packages, as well as video production.
Past Supporters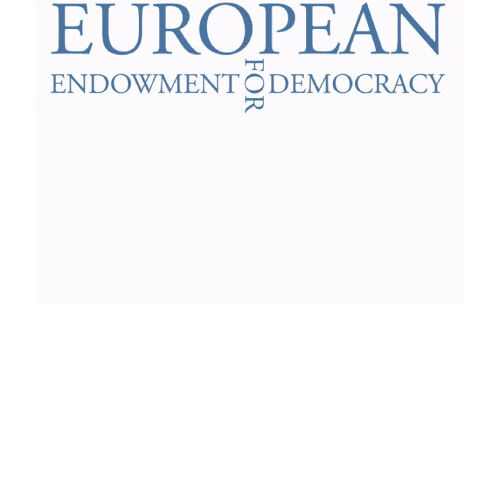 European Endowment for Democracy
As part of the Informing Through Innovation project, European Endowment for Democracy has been the main supporter of our Konteksti show. Through EED's invaluable support during 2019 and beginning of 2020, K2.0 has been able to finalize and launch its own shooting studio equipped with the tools and amenities necessary to produce Konteksti, and other multimedia content.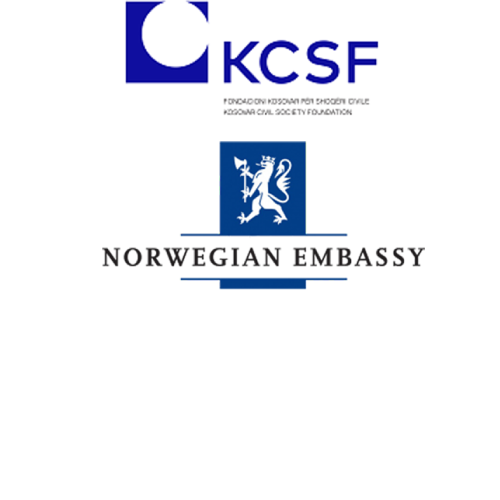 KCSF - Norway Embassy
Starting from January 2019 to August 2020, Kosovo 2.0's editorial production was supported by the 'Civil Society programme for Albania and Kosovo', financed by the Norwegian Ministry of Foreign Affairs and managed by Kosovar Civil Society Foundation (KCSF) in partnership with Partners Albania for Change and Development (PA). Besides editorial production, the aforementioned programme supported K2.0's multimedial production and the Volume Up program. The content and recommendations presented through K2.0's editorial production does not represent the official position of the Government of the Duchy of Luxembourg and Kosovar Civil Society Foundation (KCSF).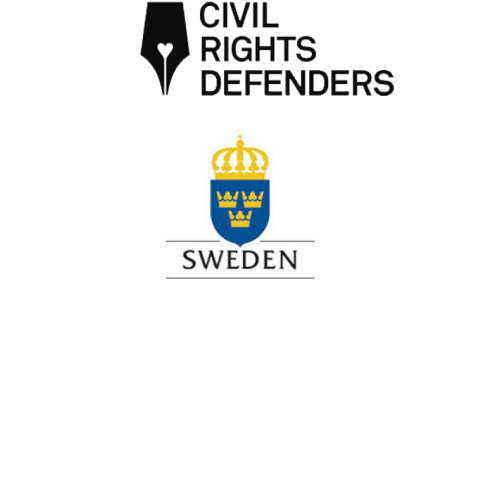 Civil Rights Defenders - Swedish Embassy
—
Civil Rights Defenders is an independent expert organization founded in Stockholm in 1982 with the aim of defending human ights, and people's civil and political rights in particular. Since 2011, Civil Rights Defenders hasa strongly supported K2.0's print and online editorial production, particularly contributing to helping us develop our voice as an independent media with a human rights perspective.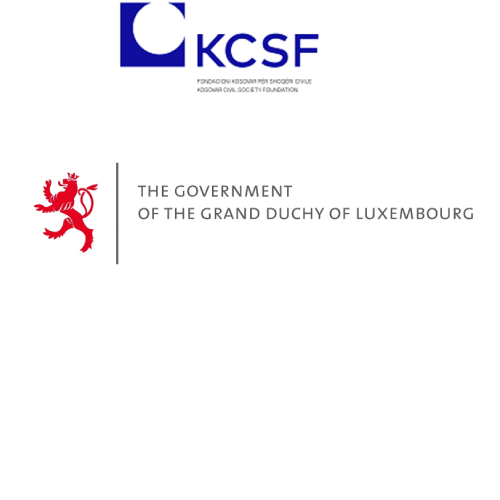 KCSF - Luxembourg
The "Luxembourg support for civil society in Kosovo" scheme, financed by the Government of the Grand Duchy of Luxembourg, is managed by the Kosovar Civil Society Foundation. In 2018, K2.0 received support within the "Support for Righteous Journalist Reporting" call. The main goal of the K2.0 project is to improve the overall quality of journalism produced in Kosovo in oder to produce substantial, long-term impact and change of journalistic practices by improving the professional skills and capacities of a generation of young journalists. This is being achieved through a K2.0 mentorship program, the Volume Up Program, and co-financing of the Human Rights Journalism Fellowship.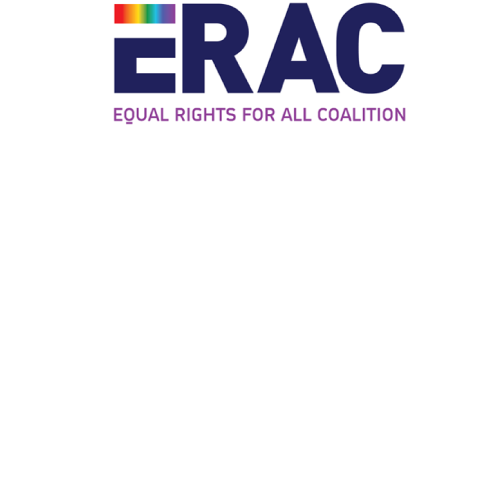 ERAC
Fundamental human rights for citizens of Kosovo are de jure guaranteed by the Constitution of the Republic of Kosovo, in accordance with the Universal Declaration of Human Rights. There is however a considerable gap between legislation and de facto access to, and protection of, fundamental rights. As a result, in 2016, seven organizations established the coalition anad project Equal Rights for All, funded by the European Union. The project aims to advocate for the promotion and protection of the fundamental rights of selected vulnerable and marginalized groups. Other members of the coalition are the European Center for Minority Issues, the Cennter for Equality and Liberty, the Center for Social Group Development, Center for Legal Aid and Regional Development, the Kosovar Center for Gender Studies, and the Youth Initiative for Human Rights.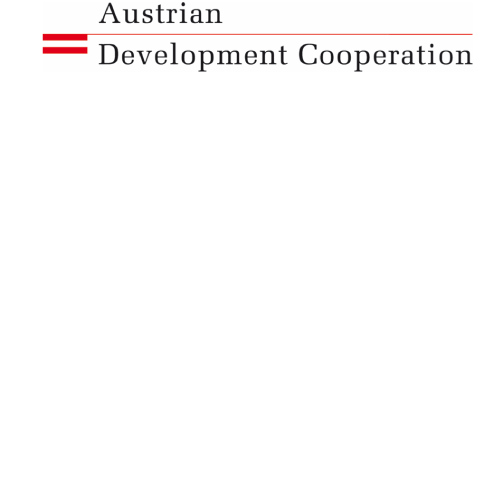 Austrian Development Agency
The Austrian Developmet Agency, which offers support to projects contributing t sustainable development, hs its heada offices in Vienna, and its field office at the Coordination Office for Technical Cooperation in the Austrian Embassy in Prishtina. ADA is currently suppoting K2.0's online production, specifically with a focus on good goverenance, human rights and justice. Since 2011, ADA has provided significant support to K2.0 in different years in the production of the themed, print magazine issues.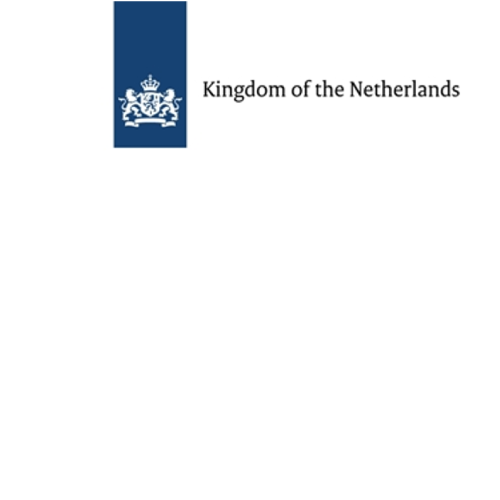 Kingdom of Netherlands
The Embassy of the Netherlands in Kosovo has supported K2.0 in various forms since 2012, beginning with its support of K2.0's printed editions. In 2016-17, the Embassy's support, through its MATRA grant scheme, has helped K2.0 to power implementation of our strategic program; it has contributed to the birth of both Volume Up, a series of public talks around journalism and communication, and the creation of non-formal education training with youth across Kosovo through Truaktiv, in partnership with Sbunker. Besides providing essential support to K2.0's online editorial production, the Embassy also helped to strengthen K2.0 advocacy efforts by backing our 2016/2017 "I Want To Know" campaign.