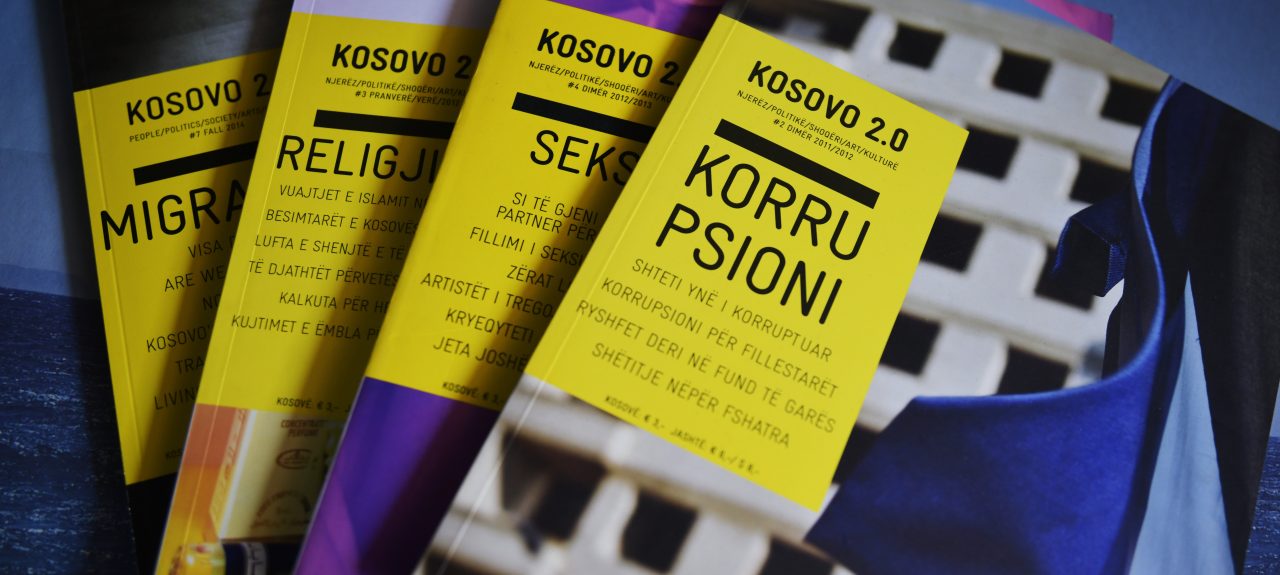 OUR COMPLETE COLLECTION OF THEMED ISSUES
OUR COMPLETE COLLECTION OF THEMED ISSUES
Kosovo 2.0 was born out of the need to develop a space for critical thought, high-context journalism, cultural commentary and creativity. Over a decade, we published 11 themed print editions focused on specific topics or concepts that we saw as crucial for the time. Through our committed journalism and our investment in top-notch photography and design, we set an example and planted seeds for more empowering, fact-based and inclusive narratives on issues of fundamental importance for citizens today.
Our print magazines covered the present and past, but with an eye to the future. As such, they are timeless documents for anyone who wants to know more about Kosovo and the region.
In Prishtina, you can buy a copy at:
Dukagjini Bookstore, Sheshi Mother Teresa 87

Buzuku Bookstore, Sheshi Mother Teresa 55

Soma Book Station, Rruga Fazli Grajqevci 4/A

Project Space, Shtatëmbëdhjetë, Rruga Henrik Baric, Old Town

Sonder, Rruga Mitrovica 19, Aktash

K2.0's office, Rruga Ferat Dragaj nr 25, Bregu i Diellit
In Tirana, you can buy our magazines at:
Destil Creative Hub, Sheshi Zogu I
Most of our magazines are available in English, Albanian and Serbian.
For any inquiries about our print magazines, send us an email at info@ktwopointzero.com