Keeping personal information to yourself can be a challenge in Kosovo. Everyone you meet wants to know who you are, where you're from, what you do, whether you're married, which school your father went to, what color your childhood dog's eyes were etc.
Politeness demands you reveal this information with a willing smile, but whilst sharing all this information is less of a risk in the street, on the bus or outside a cafe, online it can pose real dangers. Posting something to the web is essentially publishing it, making it available to anyone with an internet connection, which in Kosovo is over 76 percent of the population.
The main outlet for people leaking all sorts of sensitive information to the web is Facebook. Oversharing on Facebook has even got people in trouble with the law. In 2012, a British man on trial for assault on a friend's father bragged prematurely on Facebook to his friend that he "thought he got away with it tbh." The exchange was printed off on Facebook and delivered to court as evidence, forcing him to plead guilty.
But criminals don't just use Facebook to inadvertently confess to their crimes. Blerim Rexha, a professor of computer science at the University of Prishtina told K2.0 that in Kosovo there had been a few cases of families sharing posts about ongoing vacations that burglars found out about, and used to their advantage.
So how can you protect yourself on Facebook and keep information out of the hands of people you'd rather didn't see it?
Privatizing accounts can minimize that risk. Some of the basic privacy settings introduced by Facebook include the option for users to choose who can see their posts and personal information but there are other more complex and probably less well known functions for users to keep maximum privacy. So here are eight tips to ensure your privacy on Facebook:
Keep your profile off search engines
You can keep your profile off any search engine results other than Facebook itself, including almighty Google. This can be done under the privacy settings and tools. Unlinking your profile from search engines lessens the risk of random people locating your account by simply putting your name into a search bar.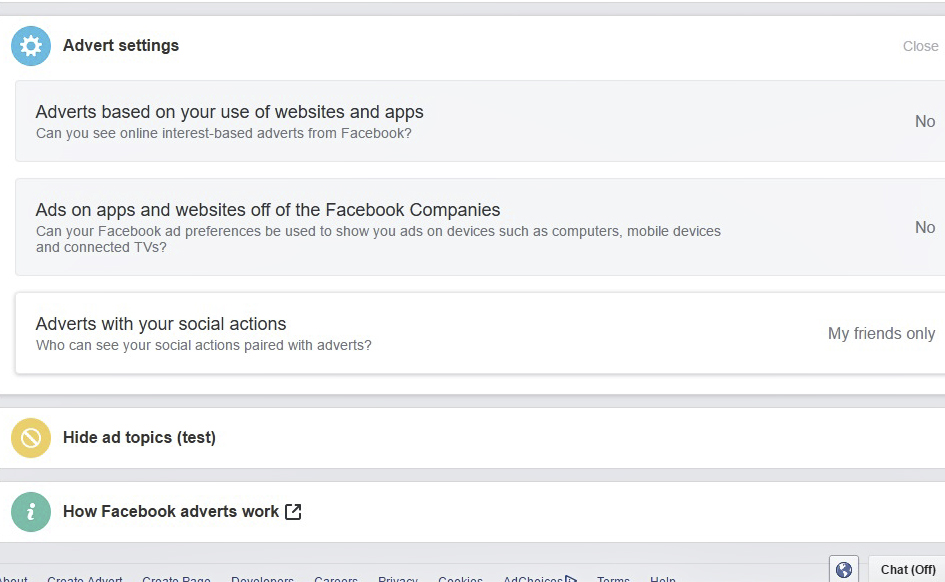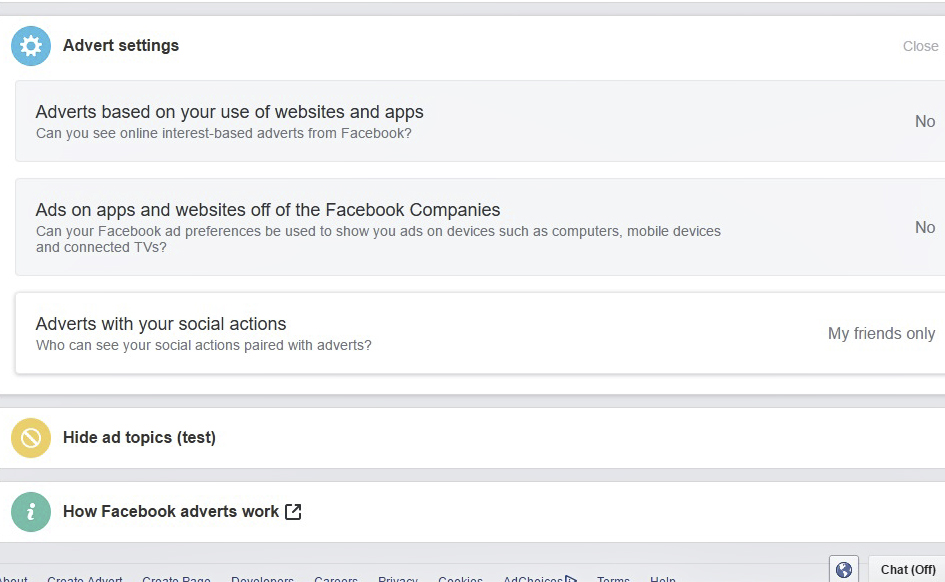 Minimize 'personalized' ads
Facebook also utilizes 'behavioral retargeting,' meaning advertisers can track your activities on Facebook and find potential customers. You get ads 'tailored to your interests' that way, but your online activities get tracked by third party companies. Under the ads settings, you can turn off ads based on your use of websites and ads, social actions and preferences. You will see less 'relevant' ads, but at least no corporations will be tracking what you do online.
Limit access to your email address and phone number
The optional decision of providing email address or phone numbers to Facebook can make it easier to look someone up on the website, but you have the power to limit this function only to users you're already friends with. These steps can all be taken in the privacy settings and tools on the settings page. Of course, there is the option to not provide Facebook with your contact information, reducing the risk of a stranger obtaining it.
Keep control over tags
In settings, under timeline and tagging, you can select who can post on your timeline and review posts you're tagged in before they appear on the feed. You can decide if you want embarrassing photos or posts being seen on your wall when tagged. This is particularly helpful for keeping an employer-friendly Facebook account. There is also the option of not allowing Facebook to "detect" your face on photos posted by others for tagging purposes, which could end up being the wrong face anyway.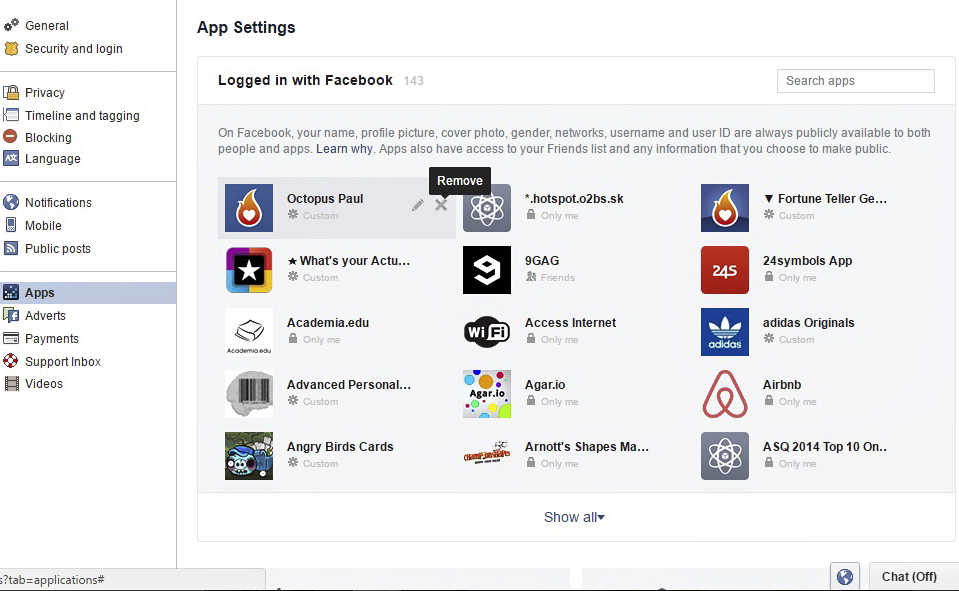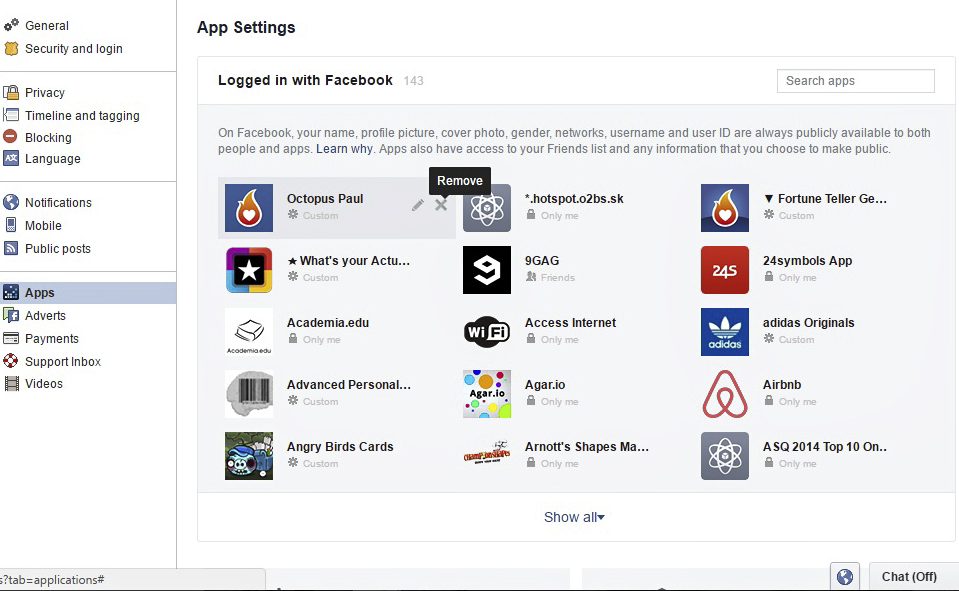 Remain aware of apps linked to profile
You might not be aware of how many outside apps you've connected to your Facebook account. Setting up new accounts for every useful website you come across such as Airbnb can be a hassle, hence the option of signing up through your existing Facebook account. Many users don't keep track of how many accounts have been linked to their Facebook profile. Under apps settings, you can remove apps that have been accessing data from your account for what might have been years.
Avoid oversharing, minimize check-ins and geotags
Sometimes you might unknowingly put yourself in compromising situations on Facebook. This is known as oversharing, as in sharing too much information about yourself such as your locations or activities. The checking-in feature might allow stalkers to find out where you are and thieves to know that you are not home. Turning off locations and simply not using the check-in or geotagging features unnecessarily help keep personal safety.
Keep a clean profile, review old posts
With social media such a big thing in social and working life now, many potential employers might ask for the Facebook profiles of job applicants. Something posted in a blight of anger five years ago might make you out to be an aggressive personality and hamper job prospects. Even if it was only one post and not an indication of your character and persona, employers might assume that you behave similarly in real life — and remember, first impressions last forever. There are options to review timelines and limit audience of old posts even years back to avoid situations where a simple Facebook post could cost a job opportunity.K
Feature image: Majlinda Hoxha / K2.0.