Hashim Thaci has been chosen as the new President of the Republic of Kosovo. In an Extraordinary Session of Kosovo's Assembly held yesterday (Friday, Feb. 26) the foreign minister and deputy prime minister (and former prime minister) was elected in the third and final round of voting. In the first two rounds of voting, Thaci failed to receive the two thirds majority required, receiving 50 votes in round one and 64 in round two. However in round three the threshold was reduced to a simple majority (61 votes), and he secured the backing of 71 deputies — his nominal opponent, party colleague Rafet Rama, did not receive a single vote in the final round as 10 votes were deemed invalid.
The announcement of Thaci's victory triggered a huge fireworks display above the Assembly and hundreds of his supporters took to the streets in Prishtina to celebrate, waving flags and chanting "UCK" (KLA) in reference to the Kosovo Liberation Army that he headed. Guns were also fired into the air by some celebrating citizens.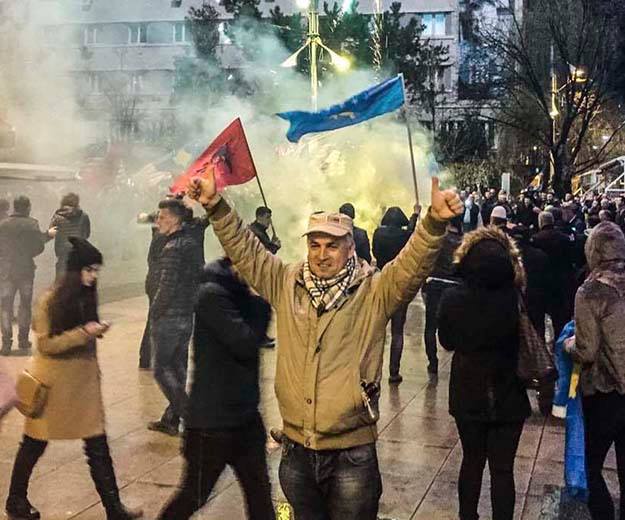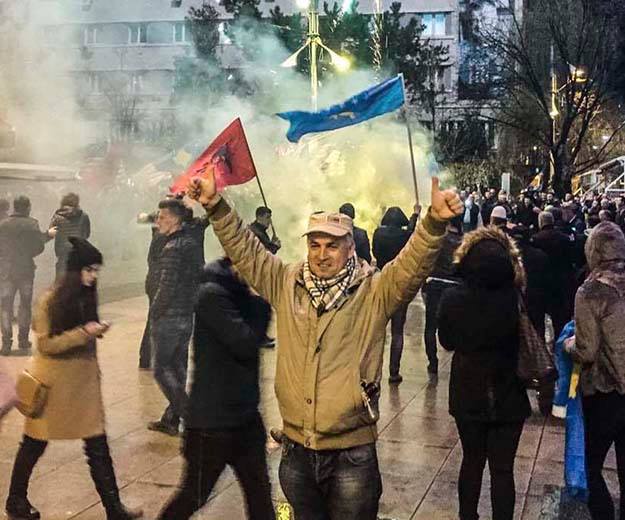 Before he replaces incumbent head of state Atifete Jahjaga when her mandate ends in April, Thaci is required to give up all of his political positions, including his role as head of coalition party Democratic Party of Kosovo (PDK). Kosovo's Constitution says that the role of president is to represent the "unity of the people."
However Thaci's appointment as president comes in the wake of an ever-deepening political crisis that has seen the work of Kosovo's Assembly blocked since September and tens of thousands of anti-government protesters have taken to the streets in recent months to attend opposition-led rallies. The crisis was sparked by the government's signing of two international deals last August; one with Serbia that would see the establishment of an Association of Serb Majority Municipalities, and one with Montenegro that demarcates the international border. In December, Kosovo's Constitutional Court ruled that elements of the Association deal with Serbia were unconstitutional.
As well as the international deals, protesters are angry about high levels of corruption within the government, Kosovo's stagnant economy which has left unemployment levels amongst the highest in Europe and persistent problems in the country's education system. The prospect of Thaci — a deeply divisive figure — becoming president has only added to the discontent.
Earlier in the day, in a repeat of tactics that have been witnessed repeatedly over the past five months, the Assembly session was twice interrupted by the opposition throwing tear gas in the chamber as 11 opposition deputies were suspended. Before disrupting the session, opposition deputies had first lined up to give speeches condemning Thaci's record in office and urging other members not to take part in the vote, for which a quorum of 80 deputies taking part was required. If the Assembly had failed to elect a new president after three rounds of voting, parliament would have been dissolved and new elections would have been called.
Thousands of protesters gathered outside the Assembly in the rain for much of the day, chanting "with thieves there is no state" and calling for the government's resignation. At one stage, violent clashes broke out between a small group of protesters throwing molotov cocktails and stones, and police firing tear gas and water cannon. There had been a heavy police presence in Prishtina all day. Having secured a wide perimeter area around the Assembly building, police removed the opposition protest camp that has been present in Skanderbeg Square since Tuesday.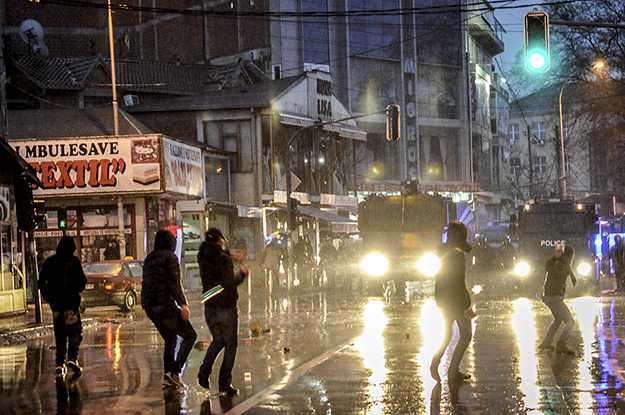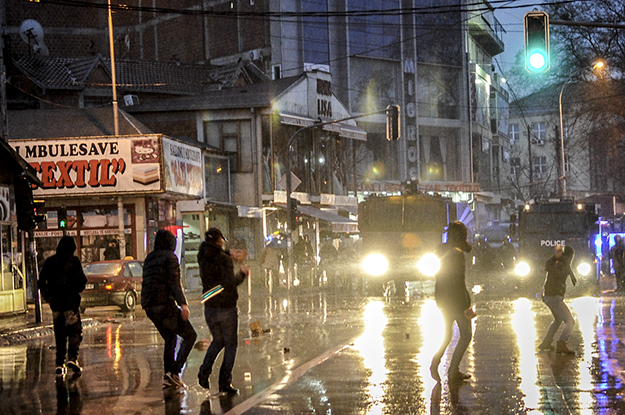 In a short speech to the Assembly after being elected, Thaci said: "This is a trust for a duty and responsibility to further serve the country and citizens of the Republic of Kosovo. I thank all of the ambassadors who continued here all day long with us. I want to thank all the deputies of all political parties who are here today in the voting."
Thaci went on to assure his audience that with their trust he would bring new hope to Kosovo. "I will always work to serve the country and the citizens, while always respecting the Constitution," he said.
Later in the evening, opposition leaders held a press conference to condemn Thaci's appointment. Visar Ymeri (Vetevendosje), Ramush Haradinaj (Alliance for the Future of Kosovo, AAK) and Fatmir Limaj (Initiative of Kosovo, NISMA) expressed their determination to continue with their opposition, saying that they would let citizens know of their intended next steps in due course.
Kosovo will have a new president, but the country's citizens seem less united than ever.