On April 12 the unceasing revolt against the new president elect reached its 10-day anniversary. What would usually have been just another 10 days of mundane life filled with busy traffic, hard toil and endless study turned out to be much more for hundreds of thousands that marched the streets of Serbian cities protesting against the corrupt, elite-run system and the man that embodies the process of a transition to nowhere, Aleksandar Vucic.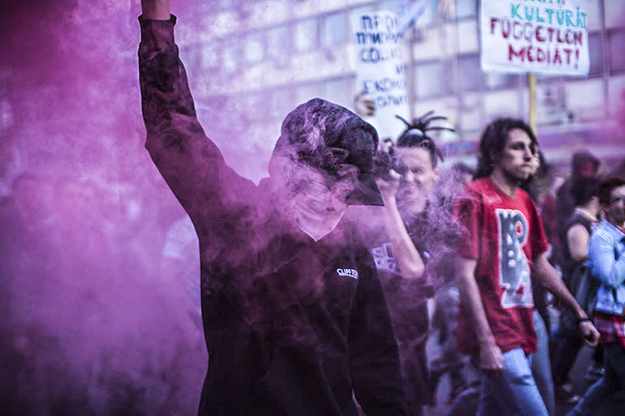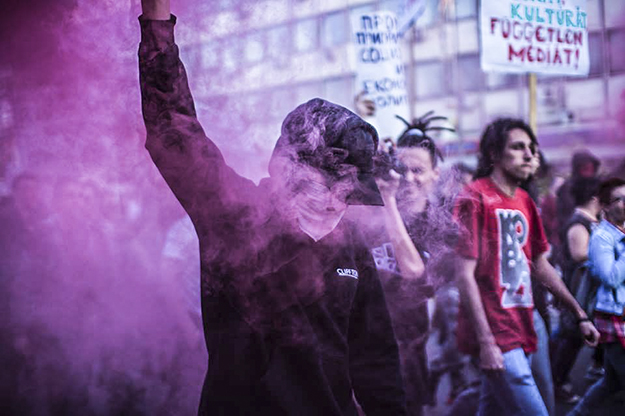 Deprived of objective newspaper coverage, leaderless, the gathered masses of students on the plateau and stairs of the National Assembly in Belgrade shout in solidarity the same slogan at the end of each day, "Tomorrow at 6!" — when it would all resume from where it stopped the day before with more slogans, banners and people holding them high in defiance of the government they all want to put an end to.
During the first 10 days, a slow, but nevertheless significant change took place in the consciousness of the gathered people, which could be traced in the political art forms that embody the shift from anti-Vucic rhetoric to the core of the problem — the structural causes that have led to Serbia becoming the European champion in terms of poverty rates.
The struggle inside a struggle
Upon returning to Belgrade after a week abroad and missing out on the final days of the presidential campaign I was in doubt as to whether a second round of elections would take place. In the end my skepticism was proven right after a landslide victory of 55 percent for the candidate of the ruling party, with the second best, nonpartisan Sasa Jankovic trailing behind with just over 16 percent.
Although expected, the figures were shattering. This meant at least five more years of neoliberal reforms, single party domination, privatization and the further dismantling of what was left of the public and state institutions.