With two days left until voting day, election fever is in full swing. Hyperbole and ambitious promises dominate the discourse, with 24-hour news coverage jumping from interview to interview, and topic to topic.
In this series, K2.0 is taking a step back from all that. Building up to election day on June 11, we're taking some of the big issues facing Kosovo today, and looking into solutions offered by each of the five Kosovar Albanian political parties represented in the Assembly during the last parliamentary term; their programs, their manifestos, their policies.
A problem that has undoubtedly burdened Kosovo since it declared independence is corruption in public institutions. According to Transparency International's annual Corruption Perception Index, Kosovo is thought to be the most corrupt country in the Western Balkans, and is ranked 95th out of 176 countries in the world (where 1st is being seen as least corrupt, and 176th the most).
Fighting organized crime and corruption remains Kosovo's main challenge to rule of law in the country, as well as the main condition in its foreign policy efforts, including its attempts to become a member of the European Union and obtain visa liberalization. In 2010, then prime minister Hashim Thaci of PDK decided to create a Task Force Against Corruption within the Special Prosecution of Kosovo, and initiated the Anti-Mafia Law, which foresees confiscation of unjustifiable wealth possessed by public officials.
Despite this, international mechanisms that monitor the work of public institutions in Kosovo continue to assess that Kosovo is struggling in its fight against corruption. In 2015, a European Commission Progress Report stated that attempts "show limited progress," while the 2016 report labelled the state as still being in the initial stages of fighting corruption.
The budget for judicial bodies remains low. Only 7 million euros of the total Kosovo budget are allocated to the State Prosecution. The Special Prosecution of Kosovo, which prosecutes high profile crimes, operates with only nine special prosecutors, despite needing 18 at full capacity.
Special attention and priority in investigations have been required from Kosovo in its war against high profile corruption, especially in the public sector, in which final judicial decisions have been demanded. But up until now, investigations into high profile corruption cases have seldom resulted in final decisions. Former ministers, deputies, judges and prosecutors are listed in cases that are state priorities, mainly in cases of misuse of position and corruption.
The Anti Mafia Law was never sent for review and approval at the Assembly, despite Vetevendosje requesting that it be brought to the Assembly in the previous parliamentary mandate.
Furthermore, senior officials of the two biggest parties in the country, PDK and LDK, have been involved in corruption affairs that are now under investigation and at trial. Despite this, they still appear in the deputy candidate lists in this year's parliamentary elections.
The head of Nisma, Fatmir Limaj is in a trial that began during the time in which he was PDK's Minister of Transport and the Post and Telecommunication of Kosovo, and also includes charges related to organized crime. Meanwhile, LDK deputy candidate Naser Osmani is being tried for damaging the state budget at a value of around 6 million euros, for his role in privatizing the Construction Armature Factory (FAN) in Podujevo.
Corruption in public procurement processes remains one of the main problems that ultimately damages the state budget. Connections between political parties and businesses that win public tenders have made this possible. A report published by the 'Cohu' organization highlights that the companies that have won the most public tenders from the Kosovo Government are those that have funded PDK. Second in this regard are companies that have funded Vetevendosje. The law for funding political parties obliges parties to publicize the list of judicial or individual donors, but this rule has not always been strictly adhered to.
Taking into account the urgent need to cure Kosovo's corruption problem, K2.0 analyzed the political programs and asked the five parties their concrete plans for fighting this phenomenon. You can be the judge of their responses.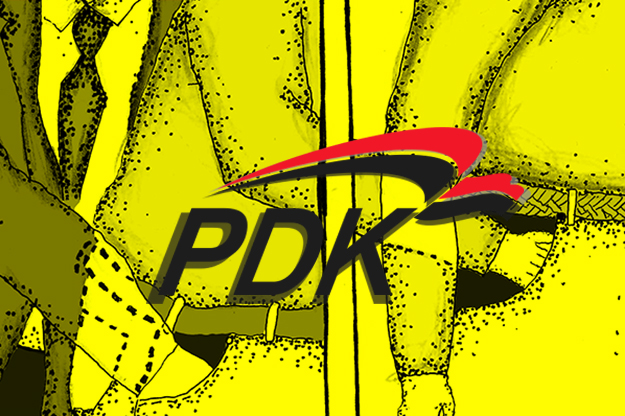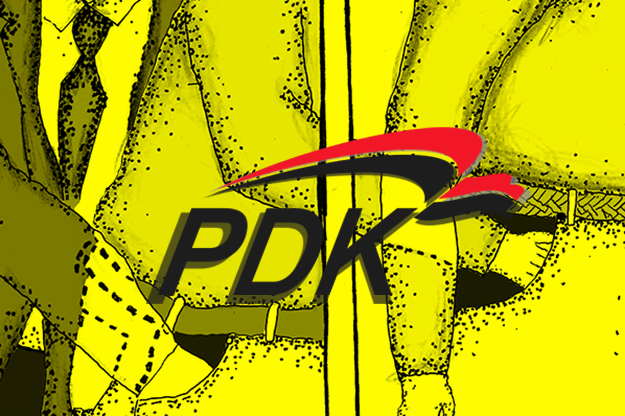 Democratic Party of Kosovo (PDK)
In a meeting with the National Council Against Corruption in September 2015, PDK president Kadri Veseli gave a speech outlining the importance of fighting corruption. "It is urgent that combating corruption becomes a national priority," he told the council. "Today, the fight against corruption we should understand as a patriotic act. This patriotism first needs to be cultivated within the institutions, starting with the political parties."
However, Veseli's dedication does not seem to have translated into the party's new programme for the 2017 election, "The New Beginning." In the chapter on the Rule of Law entitled "Justice that Fights Crimes and Corruption," the word corruption is only mentioned once outside of the title. It appears in a lengthy sentence that outlines PDK's pledge to: "develop structures for the police, prosecutors and judges and other judicial bodies and law enforcement to prepare them in an adequate way for cooperation in civil issues, trade, and crime, and to enable them in an effective way to prevent, investigate, prosecute and judge organized crime, corruption and terrorism [sic]."
The party have included one candidates for the Assembly in their voting lists that are under investigation by the Special Prosecutor, due to the fallout of the "Pronto Affair." Nijazi Kryeziu* is also included in the list whilst under investigation. K2.0 asked deputy president of PDK, Rexhep Hoti, and PDK's press office on the measures that would be taken by PDK if the candidates that are under investigation would be indicted, but received no response.
K2.0 also asked PDK officials for a comment on the party's lack of an independent audit, as well as an explanation regarding the many companies who have financed the party receiving public tenders. We received no response.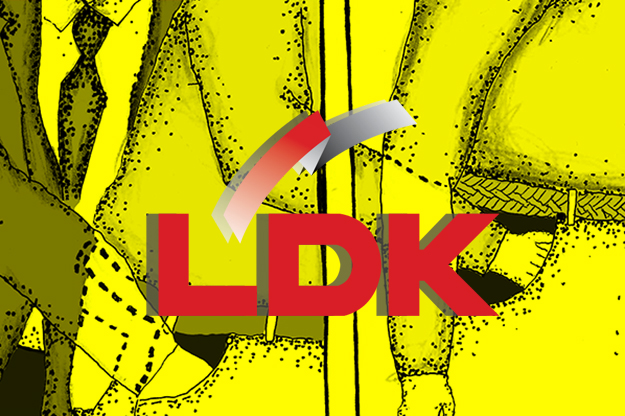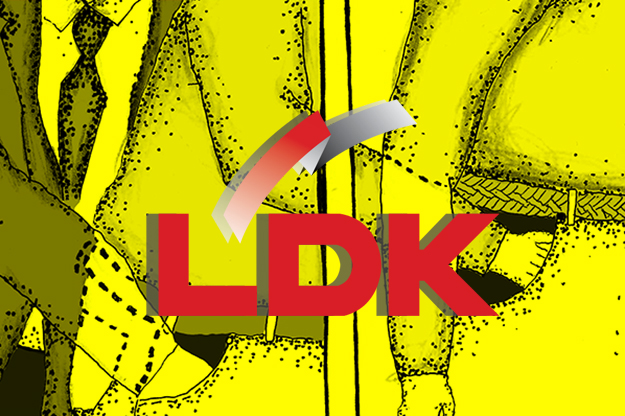 The Democratic League of Kosovo (LDK)
LDK, in its joint 9-page program with their pre-election coalition partners the New Kosovo Alliance (AKR) and Alternativa, foresee the approval of the "Anti Mafia Law," a promise made in the ninth chapter that tackles "Rule of law and protection of the country."
Three out of the chapter's sixteen points discuss 'the war on crime,' but the word 'corruption' is not mentioned anywhere. The program does however, mention the need for the "depoliticization, decriminalization and the professionalization of judicial institutions, police and other rule of law mechanisms." K2.0 contacted LDK spokesman Arban Arbrashi to try and identify some more concrete policies the party intend to put in place to help battle corruption, but received no response.
The coalition's candidate for prime minister, Avdullah Hoti, however, insisted that the party would not tolerate corruption during a campaign appearance in Kishnica. "We cannot tolerate our future being endangered by crime and corruption," he announced. "Crime and corruption have never been fought more than by the past government. But that is not enough. During the four-year mandate we will eradicate corruption and we will bring the 'untouchable' individuals before the law." He added that the future of Kosovo can not be built by those who are above the law and those who have problems in their history.
Despite this claim, the aforementioned Naser Osmani, who is currently facing trial for his involvement in a privatization case, is listed as an LDK candidate for the Assembly in the upcoming election. K2.0 enquired as to why people facing trial on corruption-related issues may soon represent LDK in the Assembly, but received no response.
Osmani is not the only current LDK member that has faced trouble with the law. Former LDK Ministers of Culture, Astrit Haraqija and Valton Beqiri have both been found guilty of giving illegal public contracts to private companies (though this decision was recently overturned on a technicality), while Uke Rugova, son of the party's founder, Ibrahim, is currently being tried for smuggling migrants and links to organized crime. Former LDK representatives working in the Ministry of Health, Bujar Bukoshi and Ilir Tolaj, also both stood trial on corruption based charges, while Bukoshi has also been indicted for fraud.
In regard to party financing, K2.0 enquired as to why LDK has not yet made the list of business or individual donors public, as they are obliged by the Law for Funding Political Parties, but again we received no reply. The party did also not respond to the question of whether they would allocate a greater budget to the Special Prosecution of Kosovo if they were in government, in order to enable the justice system to increase its capacities for fighting crime.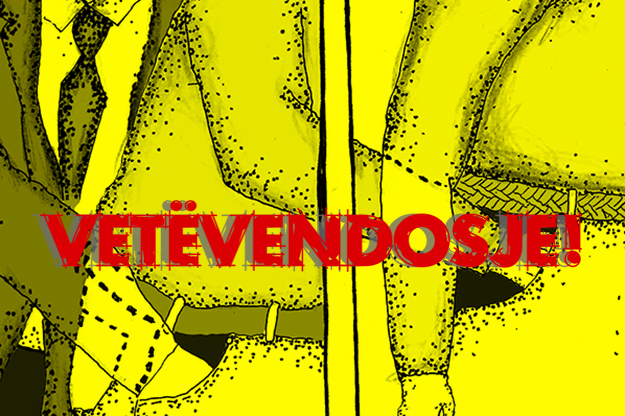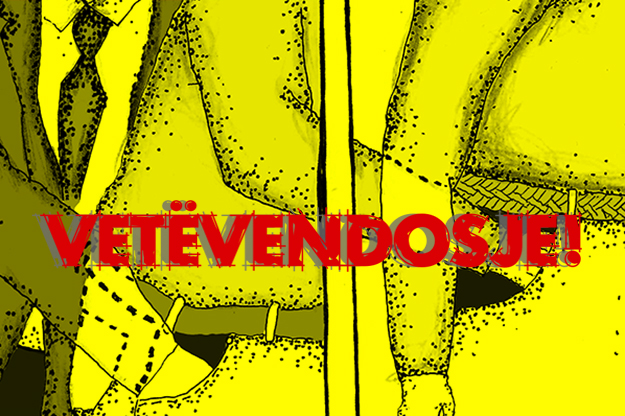 Vetevendosje (VV)
The state of rule of law makes up a central part of 2013 Vetevendosje's Governing Alternative program, highlighting the importance of transparency of institutions, accountability in front of citizens, a stronger judiciary and the division between the establishment and system of justice. The program states the party's aim to strengthen transparency by making all public data available to the public and publishing all salaries of public officials paid by the state budget.
The program demands that all those that have "usurped, stolen, mismanaged public property and money" face justice. To help achieve this, former Vetevendosje deputy in the assembly, Albulena Haxhiu, told K2.0 that a Vetevendosje government would prioritize the advancement of the Anti-Mafia law. "With these measures we aim to empower the competencies of the prosecution, and pass the burden of proof to the suspect and not on the prosecutor, because this has been making it difficult for the prosecution team to prosecute corrupt individuals and confiscate assets."
A Vetevendosje government would also add amendments to the Anti-Mafia draft law, bestowing the prosecutor with the right to confiscate the wealth of a suspect during investigations. Haxhiu said that that the prosecutors would have the right to confiscate wealth when it is seemingly in discordance with the income of the suspect. Haxhiu added that Vetevendosje plans to create a special unit within the prosecution composed of specialized prosecutors that will deal only with corruption cases.
Many Vetevendosje members and activists have been arrested throughout the years during the course of the party's political activism, and the party has on many occasions used harsh rhetoric when discussing bringing officials that have abused their power to justice. This has led to a public perception that a Vetevendosje government would install a justice system based on revenge. Haxhiu told K2.0 that the state wouldn't intervene in justice and that "we won't take revenge against anybody." It is a notion that has been emphasised by other Vetevendosje representatives in pre-election media debates, including prime minister candidate Albin Kurti.
Haxhiu said that all the legislative changes will go through the parliament, highlighting that the party would immediately design and install legislation for the vetting process (the re-assessment of judges and prosecutors) through the assembly. "This process would ensure that the justice system has professional and clean judges with integrity, and not incapable servants to the executive."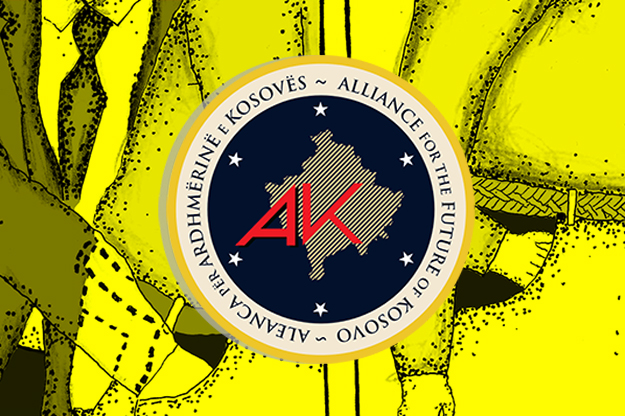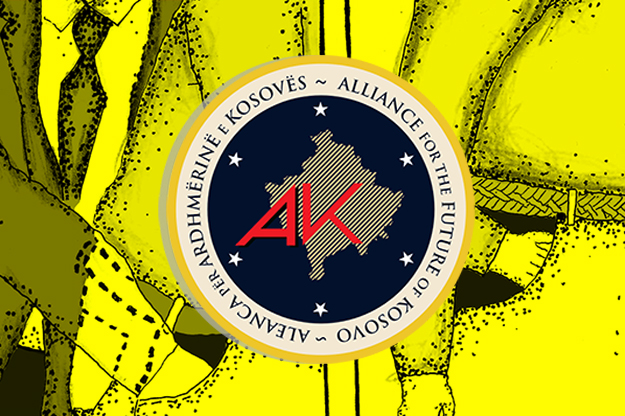 Alliance for the Future of Kosovo (AAK)
According to AAK, Kosovo remains "a black hole of poverty, corruption and organized crime, despite being a country that is full of natural resources." For the party, fighting corruption is a precondition for developing the country and listed the "eradication" of corruption as a priority in its 2014 political program.
In the program, AAK outline a few points that identify how they will fight corruption and the circumstances that will enable it. The points which AAK's fight against corruption is based on are: "changing the overall environment, reducing government spending, developing and restructuring the real estate system, conducting tender processes online, having cameras operating at tender openings, reforming all procedures in all sectors in which corruption is prevalent, and increasing the level of transparency as well as cooperation with citizens."
K2.0 made enquiries to AAK deputy in the last parliamentary term, Teuta Haxhiu, and the party's press office, regarding further details of these projects and how they would be financed. We received no response. However, the party have pledged to double the monthly income of the police, give a unique financial status to elite units that fight organized crime within the police force, and hire new types of staff within the police, namely recruiting experts of different fields.
In April 2016, AAK responded to a report published by the US State Department in 2015, which stated that Kosovo faces endemic corruption and that impunity leads to human rights violations. AAK shared concerns about the high level of corruption.
In their reaction, AAK stated that the high level of corruption was evident once again, and that AAK has the willingness and mechanisms that enable the fight against corruption. According to them, a National Investigation Bureau (BNH) must be established: a justice system mechanism operating within the General Prosecutor's Office, specialized for investigating crimes.
Within the Kosovo Police force, the bureau would also have a representative that would function as part of the Investigation Department of the force, and would have a similar name (BNH Police). They also stated that the Judicial Department for Penal Cases would be under BNH jurisdiction, as a part of the judicial system. K2.0 made enquiries to Haxhiu and the AAK press office regarding the legal basis the Department would work under but received no response.
Ramush Haradinaj, head of AAK and prime minister candidate of the PDK-AAK-Nisma coalition, has stated that corruption levels in Kosovo are higher now than they were during the UNMIK period, and that AAK has the capacity to fight corruption, and that they would do it ceaselessly.
However, media reports have claimed that Haradinaj had lied to the Anti-Corruption Agency by not stating the exact value of his house, located in the Arberia neighborhood in Prishtina. Haradinaj set a value of 300 thousand euros on his 950 square meter house. The Prishtina Municipality declared in a property tax bill that the 1200 square meter house has a 1.2 million euro value — four times more than Haradinaj had stated to the Anti-Corruption Agency. K2.0 asked AAK for a comment on these accusations through the party's press office but received no response.
AAK's deputy candidate list for this year's election features Pal Lekaj, against whom an indictment was filed this year by the Special Prosecution for misuse of official position or authority. AAK's list was published on May 18, a day before the Basic Court of Gjakova refuted accusations made against Lekaj on May 19. Elmaze Nura is also included on the list, who on April 2016 was declared not guilty of accusations of misuse of position by the Basic Court of Prishtina.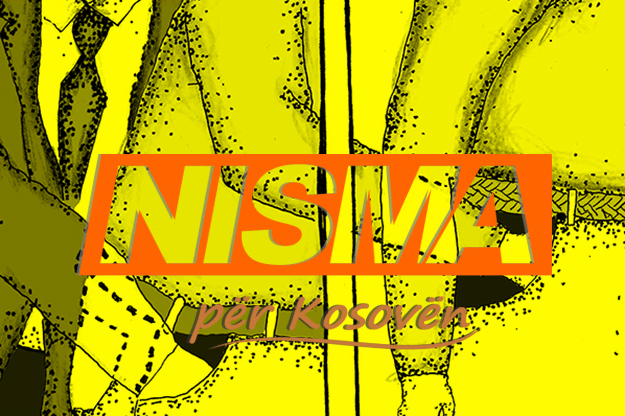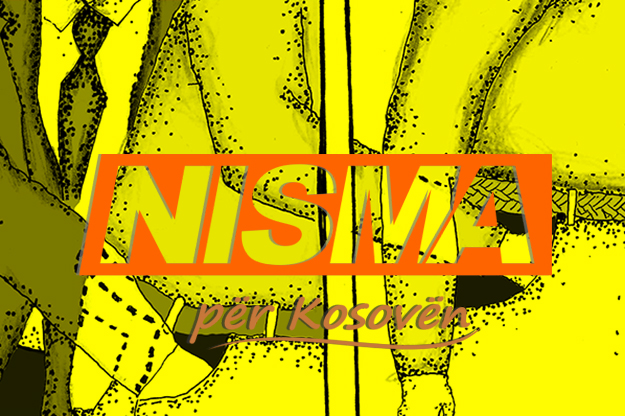 Initiative for Kosovo (Nisma)
Fatmir Limaj, the head of Nisma, is the only political leader in Kosovo who has an indictment for corruption filed against him. The judicial process was initiated in 2009 by EULEX and is today being led by local prosecutors. For years now, Limaj has been accused of organized crime and misuse of position during his time as Minister of Transport and the Post and Telecommunication, when he was a part of PDK. Limaj pleaded innocence and labelled the prosecution's accusations as political.
Regarding corruption, Limaj had said in 2015 that "in this country you cannot trust anyone anymore. The institutions are seized and completely corrupt." Despite personally facing corruption accusations for years, his party Nisma does not tackle corruption in its political program. The only mention of corruption is that "the Kosovo of crime, corruption and informality is not and cannot be our preferred fatherland."
K2.0 contacted Nisma's media office, asking about this absence of corruption-tackling policies, the alternatives that Nisma has in mind for tackling corruption, and the corruption accusations set out against their head Limaj, but we received no response.
Nisma has led the Malisheva municipality, Limaj's hometown, since 2014, with Ragip Begaj as the Mayor. In December 2016, an indictment was filed by the Special Prosecution of Kosovo against Begaj for misuse of official position or authority. Begaj is not the only official that has experienced legal issues in the Malisheva municipality. Blerim Thaci, director of the Education Department of this municipality, is accused by the Basic Prosecutor in Gjakova for misusing his official position or duty, an accusation related to a tender for the fences that surround the middle school garden.
According to media reports, Hamdi Hoti, former education director, is another Malisheva municipality official accused of misusing his official position, for employing his son as a teacher without an open call, despite him having no university diploma. Nisma assembly member Floriana Demaj was also accused of being employed as a teacher with no open call.
Criminal charges were filed against the Malisheva municipality by 22 teachers and 5 administrative officials of the Competency Center of Malisheva. They claimed to have been unjustly sacked. They sued Begaj and education director Thaci, accusing them of unjustly firing them for not being a part of Nisma.K
Feature image: Driton Selmani
For more on where Kosovo's political parties stand, watch K2.0's video on ideology, and read previous articles on election issues, including employment, education, the army, gender equality, health, sports, LGBTI rights and culture.
*Correction: This article has been edited as it previously listed Adem Grabovci on the PDK list of election candidates, which was incorrect.