Under the pretext of the fight against the pandemic, many governments around the world are using this opportunity to limit freedom of expression, control access to information and restrict media freedoms.
Our region has not been exempt from such attempts and measures.
We've already seen journalists being subject to different forms of harassment, attacks, arrests, and legal threats, while some authorities and individual politicians have also launched or intensified smear campaigns against critical voices by seeking to portray the media and journalists as "the enemy." In some countries, journalists are being prevented from attending press conferences, obtaining information from health authorities or documenting the operations of law enforcement officials.
In this episode of Konteksti, K2.0 editor-in-chief Besa Luci has one-on-one conversations with three people working with the media from around the region. They discuss the extent to which such attempts and actions are merely extensions to already existing trends to suppress media freedoms, and what is being done to fight back in order to ensure that our post-lockdown and post-pandemic societies do not end up more restricted than before.
Guests include: Flutura Kusari, a media lawyer from Kosovo, who leads the legal support programme at the European Centre for Press and Media Freedom; Ilir Gashi, a journalist and media analyst from Belgrade, Serbia, who was previously Executive Director of the Slavko Curuvija Foundation; and Nidžara Ahmetašević, K2.0 regional editor from Sarajevo, Bosnia and Herzegovina.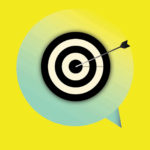 Visit Konteksti