Jasmina Živković-Jovanović waits for us in her yard close to the entrance of the small town of Štrpce. She shows us into her warm cozy living room that has a view looking out at the picturesque Sharr mountains. 
Her life mainly revolves around her family and the small town. But whenever she can, she travels to Prishtina to attend meetings of the Missing Persons Resource Center, the main non-governmental organization working to solve the cases of the people who were disappeared during the war and its immediate aftermath.
Jasmina and her family still don't have any information on the whereabouts of her father, Paun Živković, who disappeared in autumn of 1999. 
Between January 1998 and December 1999, more than 13,000 people were killed or went missing during the war in Kosovo. Over 10,000 were civilians. The Humanitarian Law Center estimates that 8,693 Albanians, 1,196 Serbs, 445 Roma and other minorities were killed in Kosovo. 
In June 1999 Paun and his family fled Ferizaj, where he had worked as the principal of the technical high school, and moved to Štrpce. This was the fate of many other local Serbs who feared reprisal attacks by Albanians in the power vacuum created by the withdrawal of the Serbian war machinery.
On September 28 of the same year, together with other Serbian school employees, and escorted by Polish KFOR troops, Paun entered his former workplace to collect documents needed to continue the new school year in Štrpce. It was the last time he was ever seen.
In this first-person podcast, Jasmina talks to K2.0 about how she remembers her father, the silences now during Orthodox holidays and family birthdays, and her concept of justice. K
Click here for the transcript in English.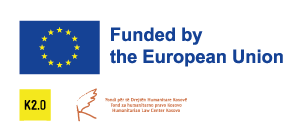 This podcast was produced with the financial support of the European Union. Its contents are the sole responsibility of Kosovo 2.0 and Humanitarian Law Center Kosovo and do not necessarily reflect the views of the of the European Union.