Around 300 cases of sexual harassment have been reported via the Kosovo-based app EcShlirë (WalkFreely), since its launch in February. Sexual comments, whistling, touching and stalking are the most common forms of sexual harassment reported in the app to date.
The innovative piece of technology is a result of a collaboration between NGOs Kosova Women's Network (KWN), Open Data Kosovo and Girls Coding Kosova. The app, which is available for Android devices, aims to make the streets of Kosovo safer for citizens and diminish the widespread phenomenon of sexual harassment.
According to Kosovare Sahatqija from Open Data Kosovo, who is also a member of Girls Coding Kosova, the app has been downloaded by around 800 citizens. "The majority of reports are [sexual] comments… but we had also other cases, such as girls reporting being stalked," says Sahatqija, one of 30 young women who programmed the app.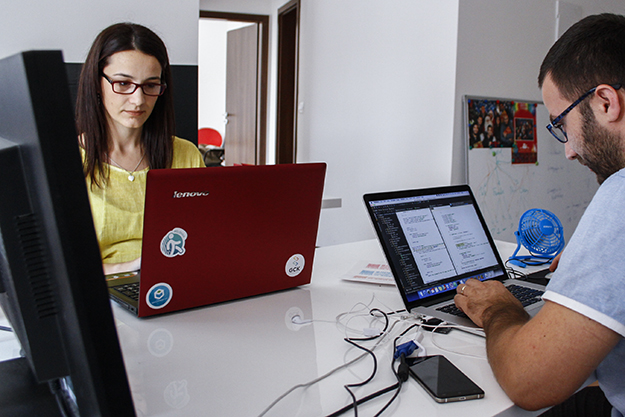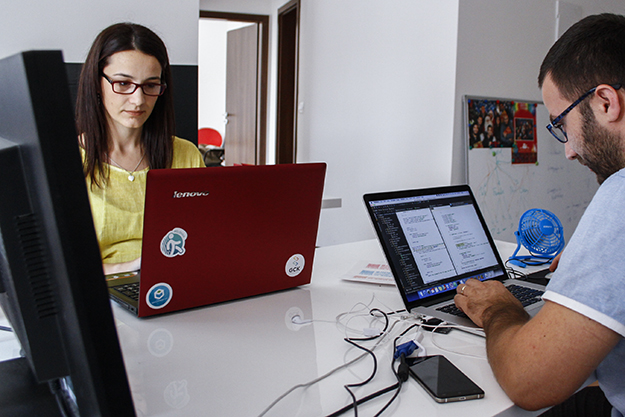 After downloading the app and registering, citizens have the options of entering the location of the incident, the type of sexual harassment (touching, comments, whistling, stalking, photographing, etc.) and details about the offender (a friend, a stranger, boss, colleague, etc.). Of the almost 300 incidents reported, 187 were by women, 60 by men and 30 by users selecting the "other" option, which was added as an update to allow everyone who experiences sexual harassment to report it, including all members of the LGBTI community.
According to the map provided on the EcShlirë website, around 90 percent of incidents were reported from Prishtina. Sahatqija says that the highest frequency of reports came from Mother Teresa Boulevard and Bill Clinton Boulevard.
EcShlirë is also already expanding its outreach and use outside of Kosovo, with downloads particularly in neighboring Albania. Although the app was initially in Albanian, Serbian and English, Spanish and Hebrew have also been recently added following requests from Latin America and Israel. To date however, there have been few reported incidents outside of Kosovo.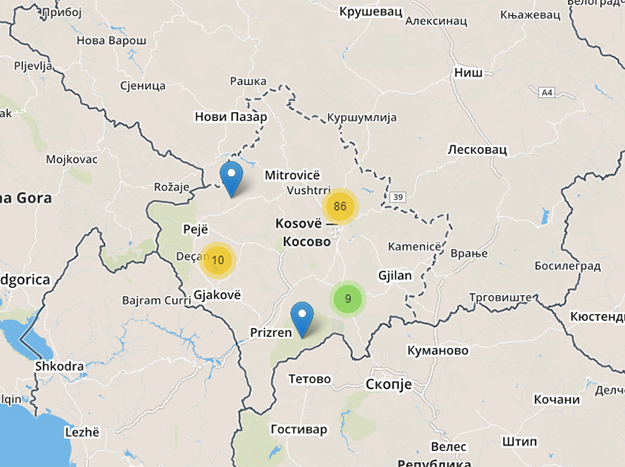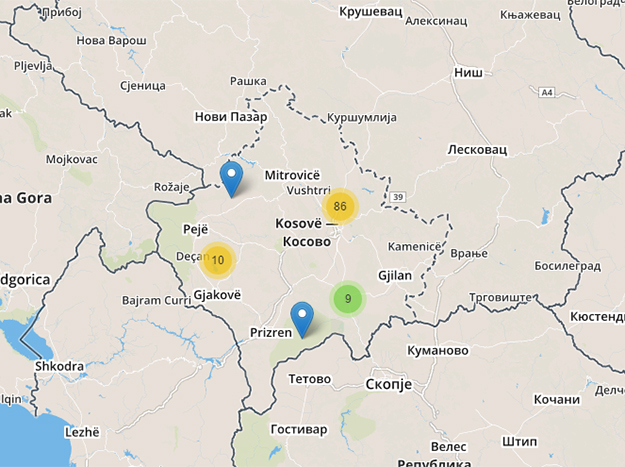 Public discussions over sexual harassment gained momentum in Kosovo in 2014 with the Take Back the Night campaign, part of an international effort aimed at ending sexual and domestic violence in all forms. KWN released a two-minute video on social media of a young woman walking the streets of Prishtina and the range of comments directed her way. "Look at that ass" and "Look at that p*****, how I would f*** her," were just two of 50 comments in a time span of eight hours addressed to her. The video not only spoke to the occurrence, but also the high frequency of sexual harassment that an average Kosovar woman experiences every day.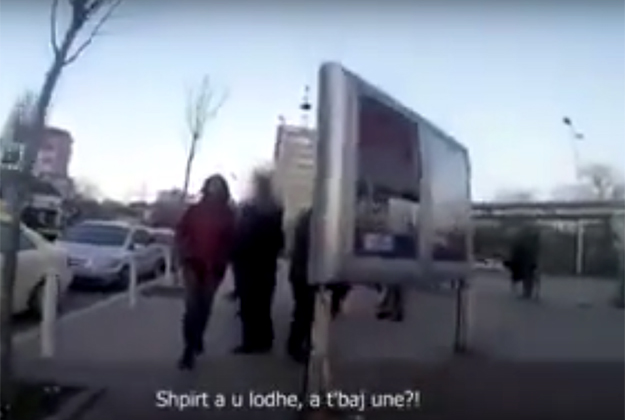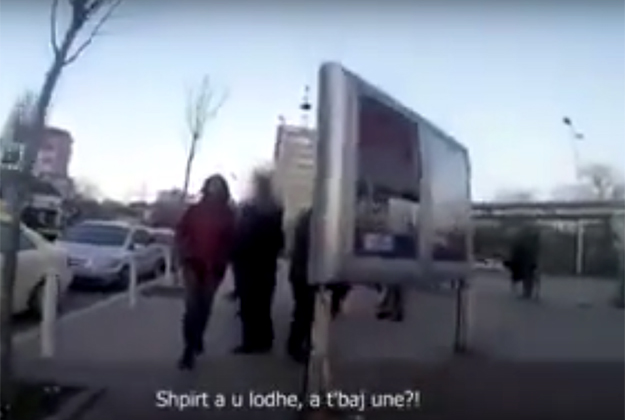 Among the general public, perceptions and understanding of what constitutes sexual harassment continues to be problematic. A few days before the launch of the EcShlirë app at the beginning of the year, KWN published a report on sexual harassment, which measured citizen awareness and attitudes. The report, which included a survey of 1,315 Kosovar citizens showed that 64.1 percent of women and 32.5 percent of men reported having experienced sexual harassment.
Less than half of the survey respondents considered sexual harassment to include pressure for sexual favors (49 percent), touching, pinching, or pushing (49 percent) or whistling at someone in the street (43.8 percent). The report notes that even fewer Kosovars consider other forms of sexual harassment as such, leading KWN to suggest that there is a general lack of awareness regarding what sexual harassment is.
"A culture of 'blaming the victim' when sexual harassment occurs is widespread, with approximately 74 percent of Kosovars believing that 'women bring harassment problems on themselves by dressing or acting provocatively,'" reads the report. Such attitudes often prevent women from coming forward or reporting cases of sexual harassment, which KWN's executive director, Igballe Rogova said at the app's launch is an important issue that needs to be addressed. That is why the EcShlirë app is aiming to provide a platform that not only increases reports but also challenges such perceptions as well as establishing cooperation with relevant authorities.
"We have collaboration with the Kosovo Police, in order to tell them about the reports that are more serious and to tell them about the locations where there are more reports," says Sahatqija, adding that Open Data Kosovo is in the process of trying to strengthen their communication with Kosovo Police by trying to enable direct police access to the database. "When reports seem to be frequent in a particular location, in collaboration with the police we can send plain clothed officers," she says. "We can also identify if this happens in darker streets and we can coordinate with the municipality to lighten [the streets], or send police patrols."
Another cooperation that they are trying to establish is with the Ministry of Education due to the fact that a number of harassment incidents were reported from school locations. As such, with the Ministry's permission, the three organizations behind EcShlirë are planning to hold informative sessions in high schools on the function of the application as well as workshops to raise awareness about the data that is being gathered.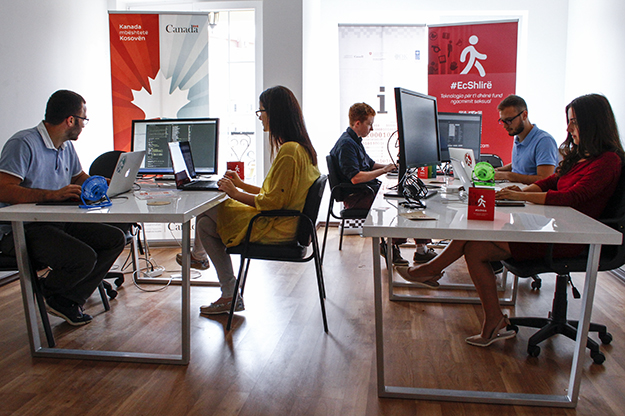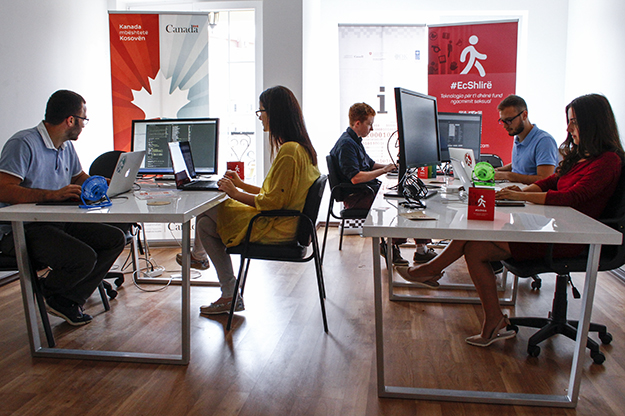 Sahatqija hopes that the app will also soon be available for iOS users, since they already have the project proposal prepared to apply to potential donors. EcShlirë will be promoted during DOKU:TECH, the technology conference organized in Prizren during the DokuFest International Documentary and Short Film Festival.
Photos: Fikret Ahmeti / K2.0