Maternity leave policies matter. On the one hand, they support a mother's full recovery from childbirth while helping to facilitate a strong mother-child bond. On the other hand, they ensure safeguards for women's participation in the economy by creating an environment that promotes and safeguards women's access to employment and job security.
Policies and practices on maternity leave and parenthood vary from country to country around the world. Sweden and Norway are often held up among countries with the most progressive parental leave policies in the world — more than a year's paid leave, which can be shared between the mother and father. The United States, Papua New Guinea and Oman are the most criticized countries on their maternity leave policies, with the US being the only developed country with no paid leave guaranteed for working mothers. Against this backdrop, Kosovo looks advanced; at least on paper.
Article 49 of the current Law on Labour stipulates that women are entitled to 12 months of maternity leave. Employers are obliged to pay 70 percent of the salary during the first six months of leave; the government pays for the following three months at a rate of 50 percent of the average Kosovar income; the last three months can be taken unpaid. But discrimination is widely spread in implementation of the law.
A 2011 report by Prishtina-based NGO Kosovar Gender Studies Center (KGSC) shows that although Kosovo ranks among the countries that provide the longest maternity leave entitlement in the region, when considering the overall amount of financial compensation offered, Kosovo is at the bottom of the list. According to the letter of the law, all other countries (with the exception of Bosnia and Herzegovina) provide higher compensation to mothers during the post-pregnancy period. Kosovo is also different to the other countries in the region in terms of the method of financing maternity leave. In all other countries, the law provides for the payment of maternity leave entitlement entirely from public funds.
Indeed, in Kosovo it appears that it is the first six months of maternity leave (the period in which responsibility for payment falls on the employer) which have been the most problematic to date. This is particularly true within the private sector and the NGO sector. The latter has been a thriving area for employment during the past 16 years of Kosovo's democratic development, but it has also been subject to short-term financial instability.
According to official statistics around 40 percent of women who are classed as 'active' in the labor market in Kosovo are unemployed. However more than 75 percent of women are classed as economically 'passive,' meaning that they are not even looking for a job. The participation of women in the labor market in Kosovo is estimated to be the lowest in Europe; in total, only around 13 percent of women in Kosovo are employed. There are a range of factors that contribute to this gloomy economic perspective for women, ranging from lower education than men, fewer opportunities to attend school, discrimination over property inheritance and low ownership levels of real estate.
The unwavering persistence of traditional gender roles for women is particularly true when it comes to raising children. Based on the current law, women have the right to transfer the last six months of their maternity leave to the father of their children. However, according to the Ministry of Social Labor and Welfare (MSLW), to date there has not been a single request for this to happen made by any couple in Kosovo.
Ongoing Discrimination in the Private Sector
Shukrije Rexhepi, legal officer at the Union of Independent Trade Unions of Kosovo (BSPK) argues that the distinct lack of opportunities to find a new job in a country with such poor economic prospects for women makes it particularly difficult for them to demand their rights from employers. "They hope they will be taken back to work," says Rexhepi, pointing out that even when women do speak up against employment injustice, most choose to do so anonymously.
According to Leonora Ahmetaj, head of the division for legislation drafting and harmonization at MLSW, no credible statistics exist on women's contract terminations. Meanwhile, the private sector has shifted towards offering working women short-term contracts. This is particularly true for women that are perceived to be of marriage or childbearing age.
"From the very beginning, the business wants to meddle in your family planning," said Luljeta Demolli, head researcher at KGSC. "Are you married?" and "Do you plan to have children soon?" are anecdotally some of the most common questions Kosovar women face during job interviews; a clear breach of the Anti-Discrimination Law.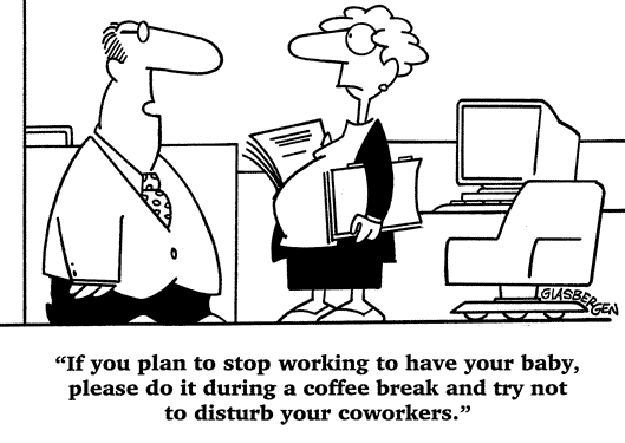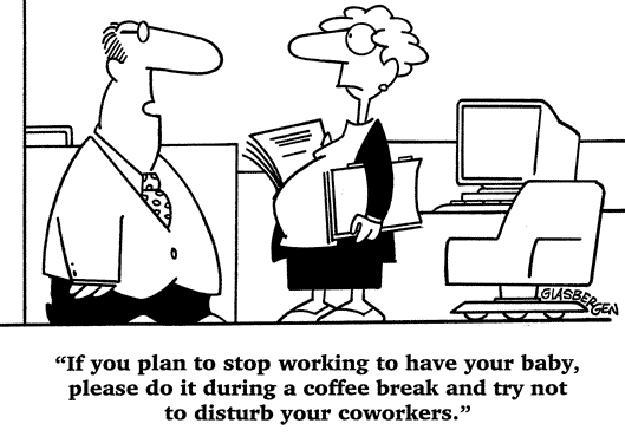 Meanwhile, working women that use their right to maternity leave are under constant pressure of losing their jobs. Saranda, a young mother in Prishtina is currently on maternity leave. She will return to the workplace before the first six-month period of her leave, as her contract is due to expire and she fears risking renewal if she stays home longer. Another private sector employee, Samire, gave birth four months ago. She has been working at her company for the past three years but has not received any maternity leave payment from her employer to date.
Albulena Haxhiu, a Kosovo Assembly deputy and former member of the Women Deputies Group, told Kosovo 2.0 that government institutions need to sanction businesses that fail to implement the law. "This remains a problem because if we don't emphasise all of the mechanisms that are available to implement the Law on Labour, private businesses will remain comfortable with not respecting this law," she said.
NGOs Not Immune
It is not only private businesses which appear to be flouting the Law on Labour. It is also a phenomenon that is common among NGOs. In October 2012, MM — employee of an NGO that gives legal assistance to vulnerable groups and individuals in society — attended her workplace for what was supposed to be an ordinary working day. But that day, seven months into her pregnancy, she went into early labor. Given the nature of the organization she worked for, she was caught off guard when the project coordinator at the NGO said that their donor "could not understand how they can pay somebody, who is not in the office." (The NGO coordinator confirmed to Kosovo 2.0 that the same statement had been made, although it was denied by the donor when later approached directly by MM).
MM's last contract with the NGO had only been for a two and a half month period, although she says that the NGO was awaiting new funding and that they had reassured employees, including herself, that once new funds became available, their contracts would be renewed. Three months later, MM received an email saying that her contract would not be renewed, despite the fact that the donor had granted the previously awaited funds.
MM took the rare step, in these circumstances, of raising her voice. She filed a complaint with the Labour Inspectorate of MLSW, which concluded that the NGO had committed a violation by not issuing her maternity leave and ordered it to pay for her maternity leave. The NGO was also found to have not met its legal obligation as an employer to declare MM's maternity leave to MLSW. In the end, MM was paid for only two months of maternity leave (a fact also confirmed by the NGO's project coordinator). MM took her case to the Basic Court of Pristina over two years ago, but she is one among thousands of cases still waiting for her case to be heard in a heavily backlogged judicial system.
According to the project coordinator where MM worked, NGOs are a special case and are exempt from the way maternity leave policies apply to women working in the private or public sector. "We didn't pay more than two months [maternity leave] because the law has to specify that it addresses the public and private sector, and also NGOs," the coordinator told Kosovo 2.0.