Albanian authorities were the first in the Western Balkans to report a COVID-19 related death when on March 11, 2020 an elderly woman passed away at Durres Hospital. Since then, the six countries reported over 20,000 deaths and 1.2 million cases of infection with the virus. 
Before the pandemic shook the world, the Western Balkans rarely discussed their health care policies. Public interest was limited to reports on corruption and nepotism within the health care sector or the increasing departures of health workers to the EU. 
Now, when the focus is there, some rightfully ask to what extent different policy choices could have saved lives and spared those who survived this virus from still unknown and under-researched long-term consequences. 
More importantly, what could be done to protect those who so far managed to escape the virus. 
Testing the system
Since the pandemic began and up until March 28, 2021, the Western Balkans as a whole had fewer cases per 100,000 residents than eleven EU member states, including France, Estonia, Slovenia and Czechia. The region also registered less deaths than sixteen EU member states, including Luxembourg, Sweden and Belgium. 
These figures and comparisons are surprising and regularly dismissed with skepticism based on the fact that the region tested less than the EU.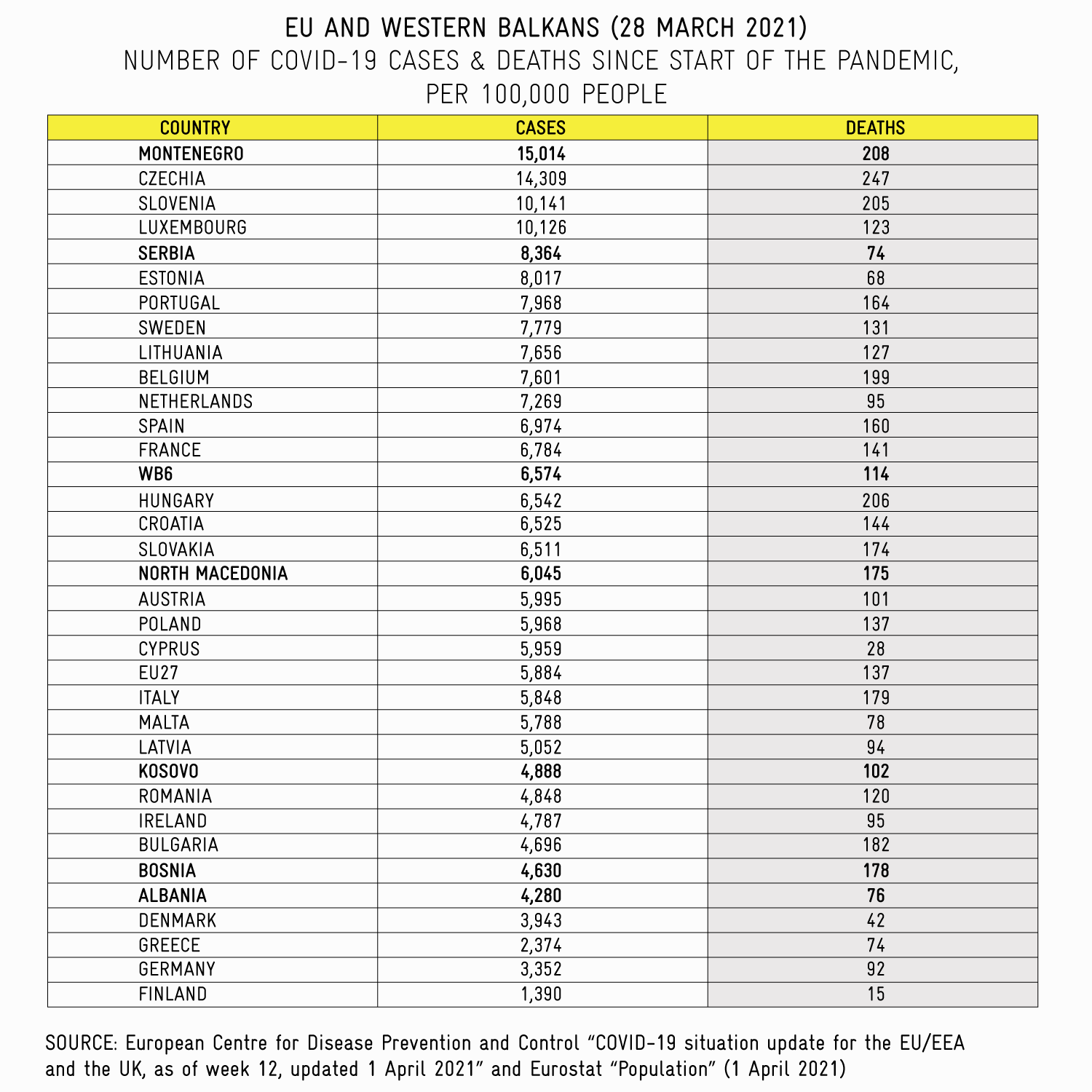 Indeed, health care systems across the Western Balkans, despite attempts to expand the testing capacities, so far managed to test less than the EU. More tests, however, do not necessarily mean more confirmed cases and deaths. 
This becomes clear when looking at two much wealthier but with a similar population to the Western Balkans, EU examples: The Netherlands and the German region of North Rhine-Westphalia.