"I am not against the police, but they are protecting the thieves" said E.G., 15, from Peja. Like many others his age, on Saturday afternoon he spent the day engaged in a game of cat and mouse with Prishtina's police force. E.G. told Kosovo 2.0 that like many of those others, he had thrown stones. It was not the first time that he had done so either, he said.
Between nervous glances over his shoulder — the first attempt at an interview was interrupted by a police charge, which sent E.G. and other youngsters running — he explained how he had travelled to Prishtina for multiple anti-government protests in recent months.
Most times, he has engaged in violent disobedience: "As others start throwing [rocks], I will do the same," he said. "If nobody throws, I won't throw. But when others do it, I will do the same."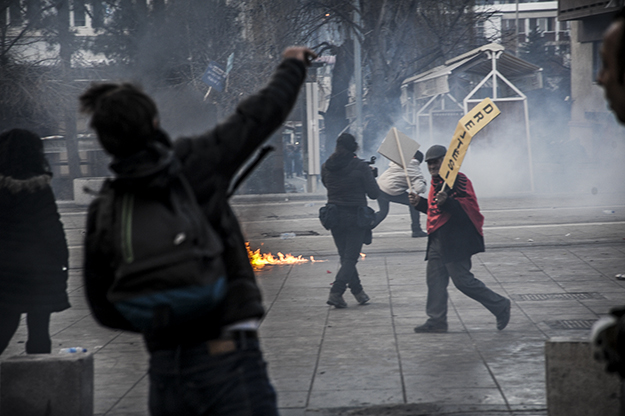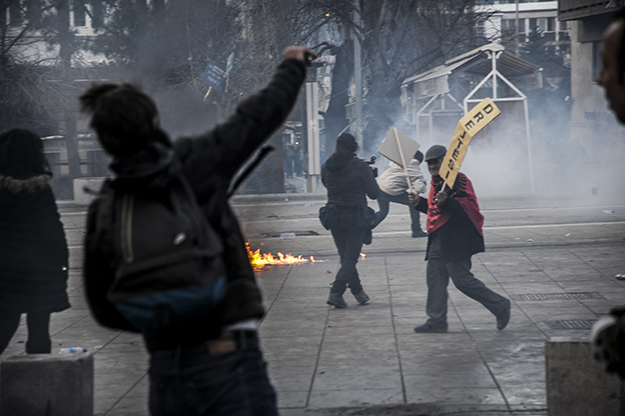 E.G. also claimed to have helped set rubbish bins on fire; many other young people hurled petrol bombs at police officers. Earlier in the day, two police officers had been set on fire by petrol bombs. The majority of those involved in the violence later in the day appeared to be teenagers, although the earlier, more-coordinated violence was largely carried out by men in their 20s and 30s.