With 10 days left until voting day, election fever is in full swing. Hyperbole and ambitious promises dominate the discourse, with 24-hour news coverage jumping from interview to interview, and topic to topic.
In this series, K2.0 is taking a step back from all that. Building up to election day on June 11, we're taking some of the big issues facing Kosovo today, and looking into solutions offered by each of the five Kosovar Albanian political parties represented in the Assembly during the last parliamentary term; their programs, their manifestos, their policies.
Until recently, the relationship between sports and politics in Kosovo was largely centered around foreign policy, with Kosovo's entrance into international sporting bodies seen as a crucial step to recognition for Kosovo as a state. However, during the last parliamentary term, Kosovo was accepted into the International Olympic Committee, as well as the international federations governing football, basketball, handball and many other sports including tennis, gymnastics and kickboxing. Though the foreign policy objectives have largely been achieved by Kosovo's sporting federations, sports and politics relationship is far from over. This is the first election with a new set of issues.
A lack of investment since the '90s has left infrastructure in the country in a sorry state. Kosovo now has a football team but it plays its 'home' matches abroad. It is not just the national team that struggles to find a place to play, it is a nationwide issue, the effects of which can be far reaching. A recent study by the Kosovo Center for Security Studies identified the role of the Ministry of Culture, Youth and Sports as crucial to preventing Islamic extremism in the country, identifying improving sports facilities as a key step.
Politicization of the federations is another concern. The heads of numerous sporting federations have links to the political establishment, and athletes have frequently complained about their poor governance. On joining FIFA and UEFA, two members of Kosovo's football federation were expelled due to their political links. Representatives from women's sports have also frequently objected to the levels of funding their sports receive in comparison with their male counterparts.
How will the five major parties ensure that facilities are available to all, and that federations govern in the interests of all athletes while removing their own interference? K2.0 dug deep into their programs, contacted members and analysed their public statements to discover their approach to sport.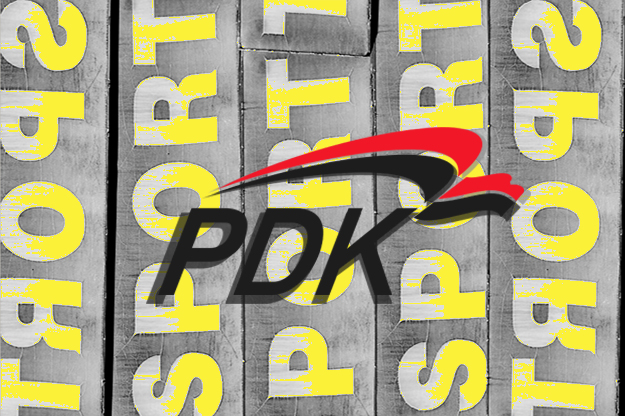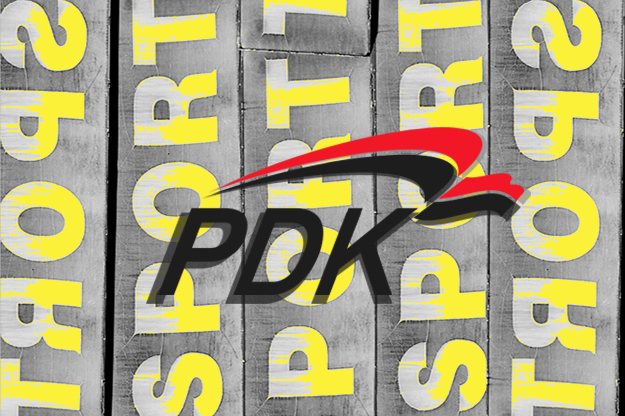 Democratic Party of Kosovo (PDK)
In PDK's 2014-18 "New Mission" program, three pages are dedicated to outlining ways of 'Encouraging the Youth and the Development of Sports.' In the program, PDK celebrates its achievements during the 2011-2014 government as well as laying out their future plans, which are mainly concentrated on infrastructure, including "building an olympic stadium" that would cost more than 60 million euros. However, despite governing alongside coalition partner LDK in the parliamentary term starting in 2014, no stadium materialised, though it was LDK's representatives that ran the Ministry for Culture, Youth and Sports.
K2.0 spoke to PDK's vice-president Memli Krasniqi, who was the Minister for Culture, Youth and Sport between 2011-14, asking why the promised stadium failed to be delivered, and whether PDK's "New Beginning" program could ensure it is built. Krasniqi told K2.0 that in March 2014 the PDK-led government started procedures to build the stadium, including filing a request for the municipality of Prishtina to find a location. Krasniqi pointed the finger to the successive coalition government, made up of LDK and his own party PDK, for failing to continue the procedure.
Krasniqi believed that PDK's new coalition partners would provide a far more efficient government. "This issue will be addressed immediately in the next coalition government, led by prime minister Ramush Haradinaj," Krasniqi told K2.0, promising that "the construction of the stadium will start immediately in 2018 and will be concluded within the mandate."
In regards to other investments in infrastructure, Krasniqi complained of a lack of cooperation from local government when trying to implement projects. "We had the budget for an Olympic swimming pool in Prishtina, and multi-functional sports centers," he told K2.0. "But we never received a concrete response from the municipality of Prishtina to our requests to find a location."
Krasniqi acknowledged that women's sports have lacked support from previous governments, though insisted that women have been supported when competing on the international scene. The former minister stressed that PDK's "New Beginning" program prioritizes the empowerment of women, and that sport is no exception to this, but did not reveal any specific policies on how this empowerment for women in sport would be enabled. The program was not available to the public as of May 31.  
K2.0 asked Krasniqi about the resignation of Bekim Haxhiu from the football federation in 2016 at the request of UEFA, and how the party's new program would address the politicization of sports federations in Kosovo. Krasniqi defended Haxhiu's position on the federation's executive committee, stating that he was appointed through his connections with Trepca football club and was not representing PDK, before denying that sports federations in the country were politicized.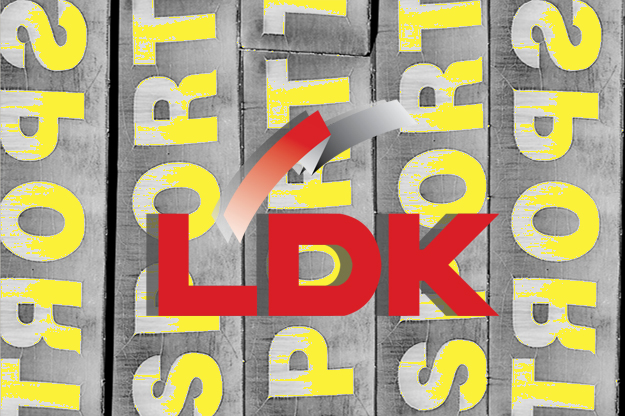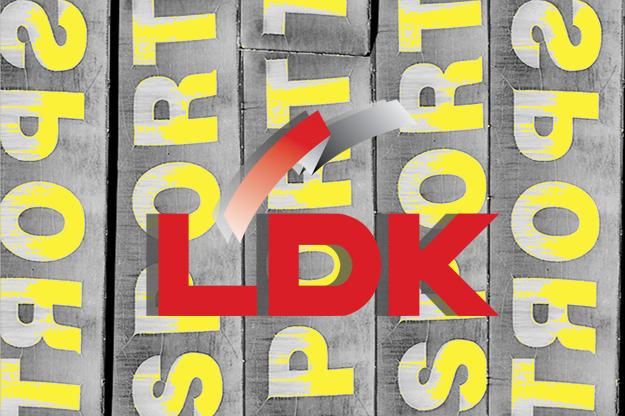 Democratic League of Kosovo (LDK)
In their 2012 program "For a European Kosovo," LDK included sports policies in its seventh chapter, which in fact addresses foreign policy. Very briefly, in two paragraphs, LDK states that admission into sports organizations and other international organizations is an important foreign policy objective for LDK, who see sports as a good opportunity for affirmation and recognition of Kosovo. The program goes on to say that LDK is committed to "making sports massive" (without explaining what this means), stating that this will be achieved through investments in sports infrastructure and supporting youth initiatives.
In the last parliamentary term, LDK ran the Ministry of Culture, Youth and Sport, with three different ministers leading the Ministry. The first two, Astrit Haraqija and Valton Beqiri, were both removed after accusations of misuse of their position by the State Prosecutor, though these accusations were not related directly to sports. After Beqiri, LDK appointed Kujtim Shala as Minister, who increased the budget for the sports department considerably — in 2017, 2.3 percent of Kosovo's total budget was allocated to the Ministry, a record high, and 50 percent of this budget was given to the Department of Sport.
In 2016, Kosovo was accepted as a member to both UEFA and FIFA. The Football Federation at that time included two politicians on its Executive Committee, including Murat Hoxha of LDK. Hoxha resigned at UEFA's request, made due to rules governing political influence over football. Despite this, LDK head and prime minister in the last parliamentary term, Isa Mustafa, has continuously attributed the FIFA admission as a success for his government, seemingly unaware of the required independence of Kosovo's Football Federation. K2.0 made enquiries to Sokol Havolli (a former advisor to Mustafa) and Arban Abrashi (the Minister of Labor and Social Welfare in the last parliamentary term) regarding how LDK would attempt to depoliticize Kosovo's sporting federations but received no response.
As part of the campaign for the 2014 election, Mustafa made promises regarding the building of an Olympic Swimming Pool and a national football stadium, both of which remain undelivered. However, in January 2017 a project to build a national football stadium was approved by the National Council of Investments, in a 37 hectare site in Bernica on the outskirts of Prishtina, a site revealed to have been selected by the previous PDK-led government. Visiting the site, Prime Minister Mustafa promised to "do everything to secure financing for the stadium, both through the budget of Kosovo and donations." K2.0 made further enquiries regarding the stadium to Havolli and Abrashi but received no response. Similarly, questions regarding increasing women's participation in sport also received no reply.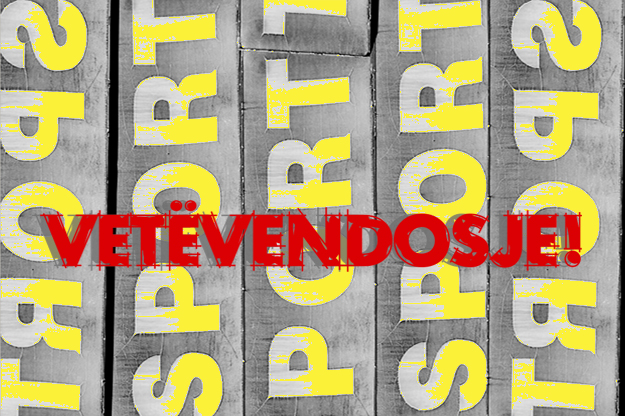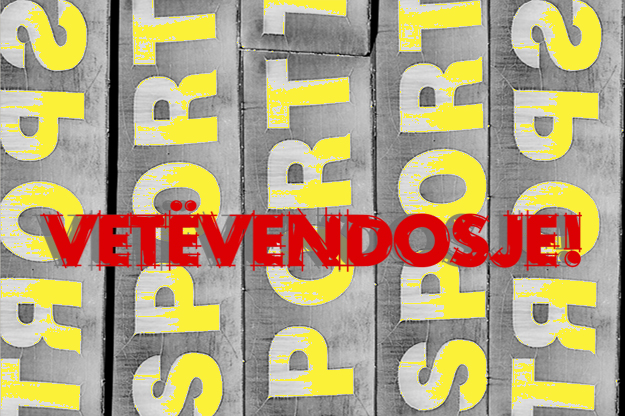 Vetevendosje (VV)
Vetevendosje candidate for the Assembly, Faruk Mujku, told K2.0 that his party aims to make sport a daily and essential activity for all citizens through investments in infrastructure, citing their 2013 Governing Alternative program.
When asked about providing infrastructure that meets international standards, Mujku stated that although the main stadium in Kosovo is a priority, Vetevendosje's program is more directed to less eye catching projects. "Youth teams and sports facilities will have priority when it comes to investment in infrastructure," Mujku told K2.0. "The aim will be building quality pitches over massive stadiums." However, he added that, in collaboration with the Football Federations of Kosovo, Albania and international bodies, his party will build an Olympic complex and a stadium that meets UEFA and FIFA standards in Bernica, on the outskirts of Prishtina — a site already allocated for the construction of a national stadium by the previous government.
In order to develop both young talents and sport across the country, the party's program foresees giving scholarships to distinguished children and young people who will be placed at sports academies. The program stresses the importance of the preparation of young teachers and trainers for teaching at these academies, with Mujku adding that these trainers will be prepared through the collaboration with sport educational institutions in Albania and Europe. Mujku also told K2.0 that successful sportspeople will receive special treatment from the state, and that Olympic sports will have priority in preparation programs for new talents.
Mujku also outlined Vetevendosje plans for a tax relief program for businesses that will invest in the development of sporting infrastructure within the community. He added that the Ministry of Local Governance, in cooperation with the municipalities, will set standards for local sports facilities, which will be included in the spatial development plans of each municipality.
In order to make sports inclusive for all communities including more left behind areas, Mujku said that Vetevendosje believe that community centers could offer appropriate facilities to organize sports activities in the communities they are based, promoting inclusive participation. According to Mujku, the Ministry of Culture, Youth and Sport under Vetevendosje would allocate part of the annual budget to organizing amateur sporting activities across Kosovo. Answering a question on how Vetevendosje would address the issue of women's sport receiving less financing, Mujku told K2.0 that the party would "remove all obstacles that prevent women from participating in sport," but offered no clear steps on how this could be achieved.
In regard to the independence of sports federations from the government, Mujku confirmed that Vetevendosje supports the independence of sports associations and federations, but that the state needs to give a push to the development of sports. "The policies of international federations are very clear, prohibiting the inclusion of politics in sport," he told K2.0. "The role of the state is to be a kind of regulator of sport development, to prevent violence and vandalism to sports fields and the implementation of financial discipline in sport in general."
Mujku also re-emphasised a policy from Vetevendosje's 2013 governing program: to create joint representative teams with athletes from Kosovo and Albania, as well as common professional leagues. Mujku believes that joint championships would increase competitiveness and be of greater interest to both fans and investors.
In regard to national teams, Mujku told K2.0 that the party "stick to the belief that in order to be dignified representatives, they need to be unified." He added that "the Ministry of Culture, Youth and Sport's task under Vetevendosje's governance would be to develop a joint, clear, direct and transparent program with representatives of the government of the Republic of Albania about the paths and strategies to be followed, until this becomes a reality."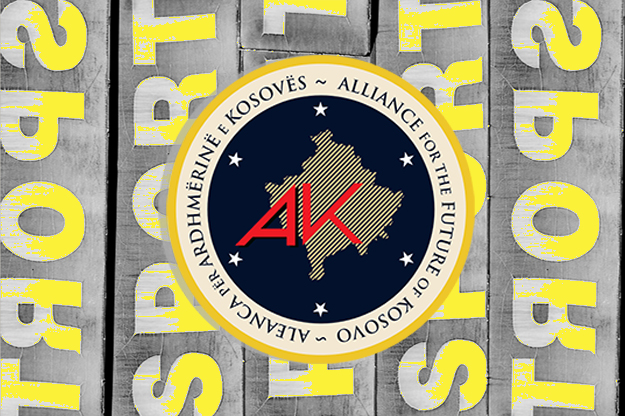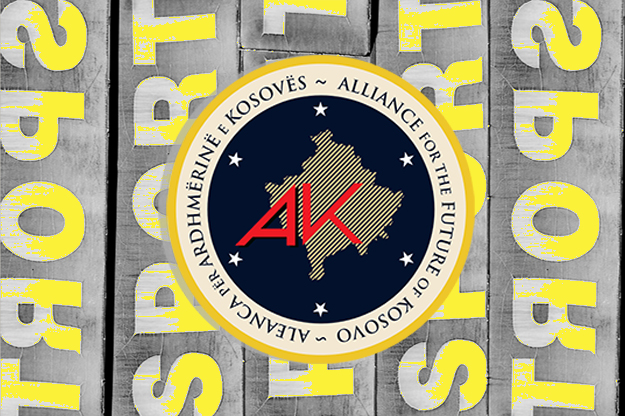 Alliance for the future of Kosovo (AAK)
In their 2014 political program, AAK stress the importance of strengthening sport and making it "massive and accessible to all" in both private and public education and "at all levels." However, no clear policies on how to achieve this are listed in the program.
Similarly, very few public statements have been made by AAK members regarding concrete plans for managing sports, or solutions for the issues facing sports in Kosovo. K2.0 contacted AAK's Media Office, asking them about the main interventions that AAK aims to conduct for developing sports, providing the necessary infrastructure, their opinion on the politicization of sports, the sports budget, and equal financing for women's sports. However, AAK officials did not reply.
AAK's deputy candidate and party headship member, Anton Berisha, also has questions for his own party regarding sports. Through a Facebook post on May 31, Berisha listed the parliamentary questions on sport that he would ask Ramush Haradinaj were he to become prime minister. He said that he would seek explanations regarding concrete actions for sports, not only in central organizations, but also in regional ones.
AAK governs three municipalities in Kosovo: Obilic, Decan and Junik. These municipalities have had problems with sports on a municipal level. On the official website for Obilic's municipality it is written that the eight clubs that function within this municipality face many problems, and because of a lack of infrastructure, matches are held outside of the municipality, and training sessions are held in the sports hall of the primary school 'Pandeli Sotiri', as well as in improvised sports halls.
The municipality of Decan has implemented only one sports infrastructure project in 2016, a 10,000 euro project for the sports hall in Irzniq. The Junik municipality did not invest any funds on sports infrastructure in 2016.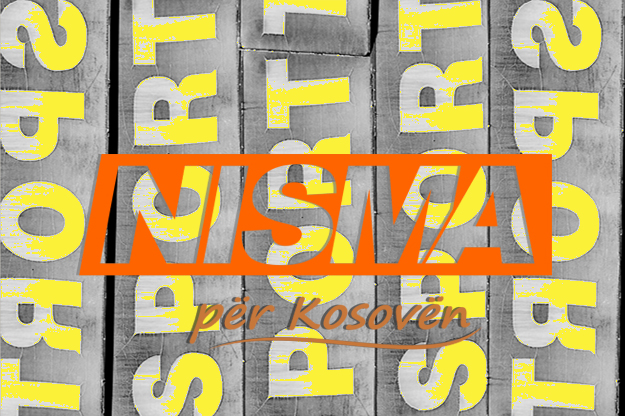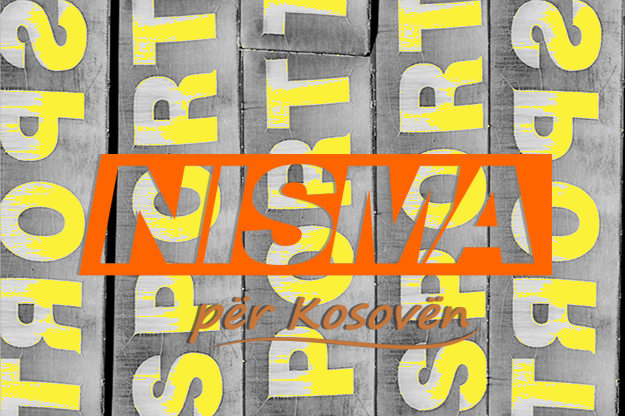 Initiative for Kosovo (Nisma)
In Nisma's political program published in June 2016, the word 'sport' does not appear even once. K2.0 contacted Nisma's Media Office, asking them about their stance on sports issues, what plans they have for sports development, what concrete interventions in infrastructure they foresee, as well as other questions regarding the budget and other details. We received no reply from either the Media Office, or Valdete Bajrami, who was the head of Nisma's parliamentary group in the previous term. K2.0 was also unable to find any statement from Nisma deputies regarding sports development or project ideas for sports.K
Images: Majlinda Hoxha
For more on where Kosovo's political parties stand, watch K2.0's video on ideology, and read previous articles on election issues, including employment, education, the army, gender equality, and health.