The results of an international education evaluation, the Programme for International Student Assessment (PISA), were published today. Kosovo was placed in the bottom five internationally in the rankings, and in last place in the region, with its 15 year old students' performance being at the lower end of all test disciplines.
It is the first time Kosovo participated in the assessment, and the results confirm the general belief and expectations about deficiencies in the country's educational system. The majority of teenagers tested didn't demonstrate the basic skills needed to be acquired by the age of 15.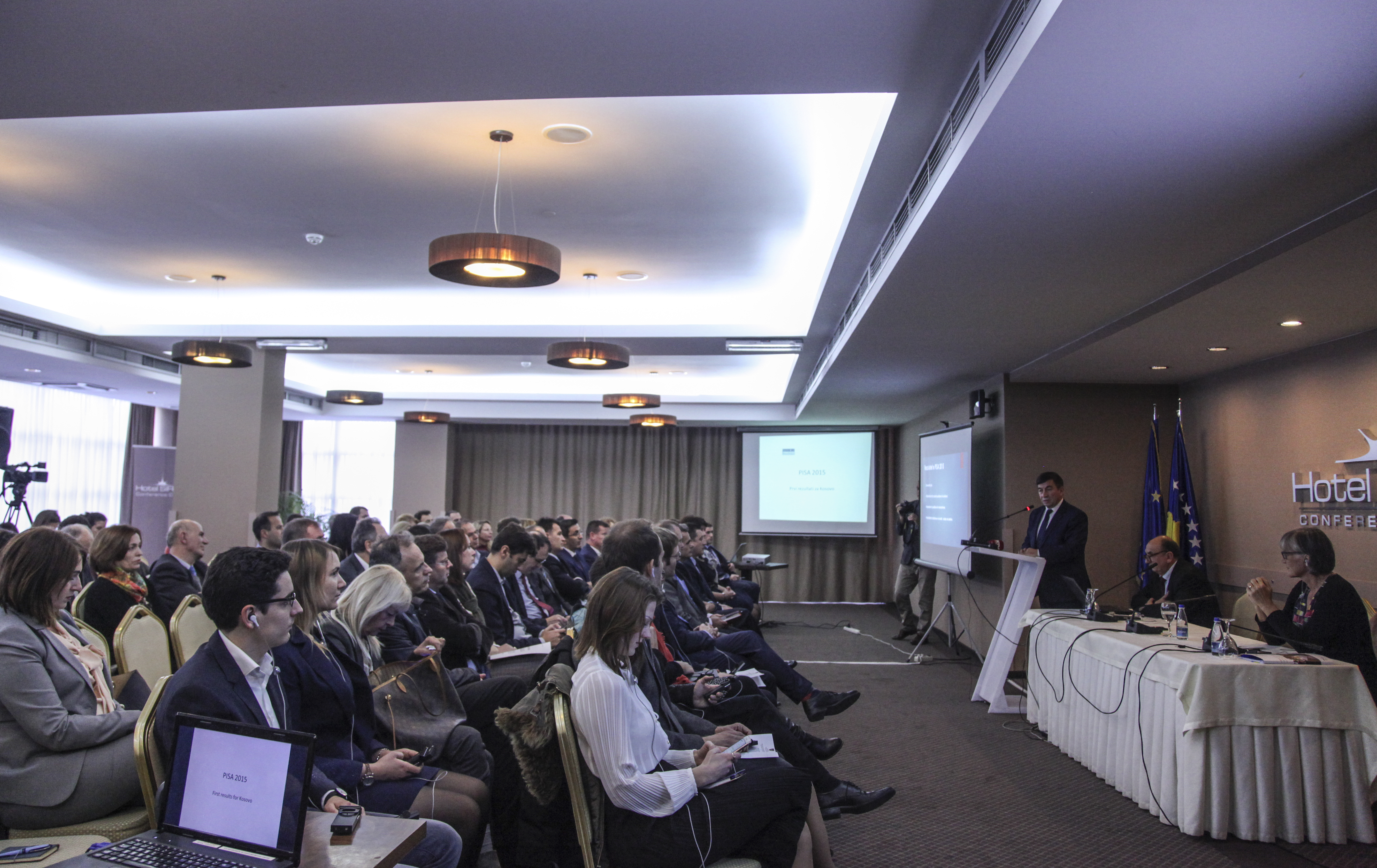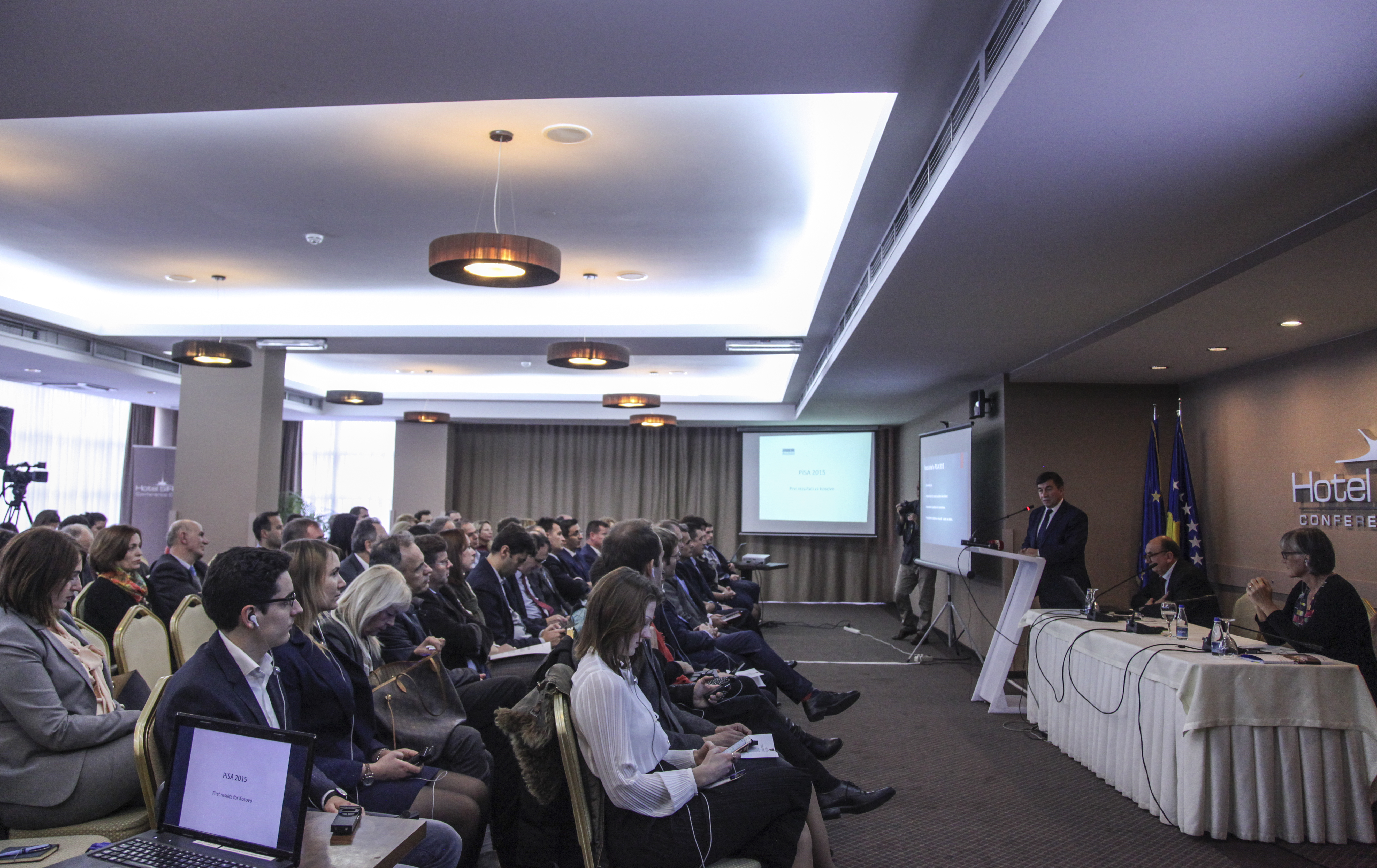 The Ministry of Education, Science and Technology presented the "Report on Kosovo's Student Achievement in Pisa 2015" at a conference organized at the Sirius Hotel, and highlighted the need to make education government's top priority.
PISA is an international assessment in science, reading and mathematics. It assesses the competencies of 15-year-old students, by looking into the extent to which students can apply what they learn in school to real life situation. Coordinated by the Organization for Economic Co-Operation and Development (OECD), the test is designed by educational experts from all over the world.
This year PISA was particularly focused on science, in which Kosovo's students ranked in the bottom three, with only Algeria and the Dominican Republic trailing behind. Singapore tops the international ranking list in science education, with Japan, Estonia, Chinese Taipei and Finland the world's other best performers.
All OECD members states and many other countries participate in PISA, with students representing more than 70 countries. The first assessment took place in 2000, and the survey has been repeated every three years since then. For Kosovo, it was the first participation in the test. The assessment was undertaken in 28 municipalities, with a sample of 225 schools and 5,161 students in grades 9 and 10 of high school.