The Kosovar short movie "Shok" ("Friend") is one of five short movies nominated for Best Live Action Short Film at the 88th annual edition of the Academy Awards. The full details of this year's nominations were revealed earlier today in Los Angeles.
"It is a very important day because we entered history," producer and one of the actors of the movie, Eshref Durmishi told Kosovo 2.0. "It is the first film [from Kosovo], and one of the rare occurrences in the region that a movie is nominated for the Oscars. It is also important because it is a movie about our war and our suffering during the war. I can say just, 'wow!'"
"Shok" is set in Kosovo in the '90s during the Serb oppression of Albanians; it tells the story of a friendship between two boys that is tested to its limits as they battle for survival during the Kosovo war.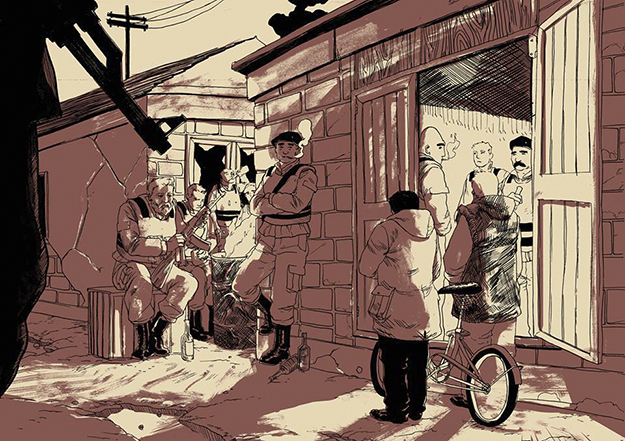 The 21-minute-long film is a co-production between Kosovo and the UK, produced by Eshref Durmishi and Harvey Ascott, supported by Kosovo Cinematography Center. It is written and directed by British filmmaker Jamie Donoughue.
"I think Kosovo has untold stories and it was my duty to tell one of them," Donoughue said in an interview during Dokufest 2015 in Prizren. The British filmmaker spent many years in Kosovo listening to different stories and doing research for his movie. "Shok" is based on those true accounts.