That day, Lisa* somehow cheating finished her morning shift at work. On her way, she met a friend by chance with whom she hadn't talked in a while — their last conversation had not been pleasant at all. But that day, she stopped to exchange a few words, which ended with him inviting her to lunch.
Some thoughts pushed her to accept the invitation: she believed enough time had passed that old disagreements would not flare; she wanted to spend time with him; she wanted to be out of the office, but perhaps the deciding reason was that it was her lunch break and she needed to eat.
They went to a lounge bar near her workplace, and they sat on the broad terrace where the tables were sat apart. She was surprised when she saw many people even though for that place, at that time, it was not unusual. She started feeling a sort of unease that would be confirmed a few hours later on that day, March 13, 2020. 
For several days now, rumors had been circulating about the risk of spreading the COVID-19 virus. China had already been hit by the pandemic, while news came from Italy about the scary consequences of getting infected with the virus. 
Lisa thought that with the frequent circulation of people between Italy and Albania and between Albania and Kosovo, the virus had likely arrived in Kosovo. In the middle of these calculations, she did not want to stay at the bar anymore, but the waiter was standing over them so she ordered food to get rid of him. Her friend Kela* ordered as well, but since they did not want to eat there, they took the food and left when it arrived. 
On a park bench nearby, they ate half of their meals while talking about the virus's potential consequences. After, they decided to get back to their jobs, her at the office and him at a nearby coffee place where he was working that day.
When she returned to the office, she saw that her colleagues had started talking about the pandemic with panic. Taking advantage of the mess, she decided to leave the office and meet with Kela again but told him that she would not stay inside the coffee shop. So, they bought beers at a small shop and started drinking in the yard of one of the faculties at the University of Prishtina, while having a relaxed conversation for a couple of hours.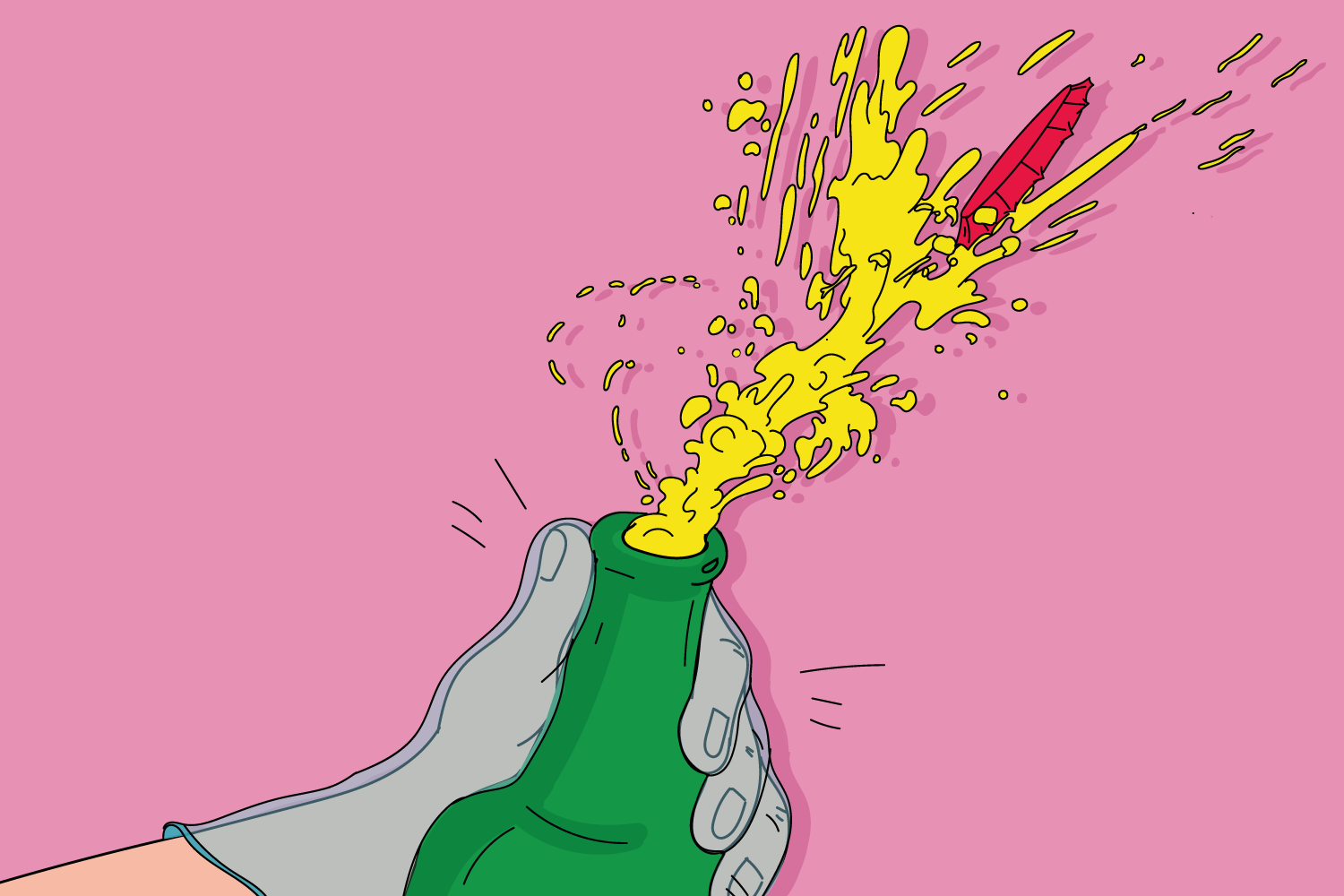 That afternoon, the government cabinet held an emergency meeting. A little after 17:00, the then Prime Minister announced at a press conference that two people had tested positive for COVID-19, which marked the first cases in Kosovo. He also announced that in a later meeting the government would decide on further measures against the spread of the virus. 
Since she was checking her phone more often, Lisa saw the news first. Amongst many unknowns, Lisa and Kela decided to return to their apartments at Bregu i Diellit neighborhood and continue their conversation online. 
Quarantine Months
On Friday, March 13, the government started to take a series of measures to respond against the spread of the virus. Most businesses were closed, and a few days later, the country went into isolation; citizens were allowed to go out of their homes only for a short period during the day.
During the first month of preventive measures, movement was allowed for four hours during the day. But as the number of people infected with COVID-19 increased, regulations were tightened: activity was permitted for 90 minutes during the day. Moreover, many municipalities went into full quarantine, entrances and exits were controlled by the police, and circulation was not allowed. 
All these changes brought a strange way of life. Many people would not see each other for months, and extended stays at home created physical distancing. Still, in many cases — especially amongst youth — online communication increased through social media. Even "dates" started to be held online. 
More or less of this happened to Theranda, who spent more than half of March alone with her cat. Her outings from the apartment at Tophane neighborhood in Prishtina were rare. She had no visitors and no contact with people apart from when she bought food or received deliveries at the building door.
She had started to respect the protective measures before they even officially started. But by the end of March, after she posted a picture of her cat on Instagram, a comment would start a conversation that would get her out of her apartment. Lorik*, who she only knew through official exchanges through emails, complemented her cat, and so they started a conversation, which they continued through the entire following day. 
"Later, he told me that the cat was only his way to start a chat," says Therana, smiling and admits that she knew that was the case since the beginning.