My father's incessant applause and fiery enthusiasm woke me up early on the morning of March 25, 1999. A quick glimpse of the TV told me why he was so elated. During the night, NATO aircraft had commenced a bombing campaign against the Federal Republic of Yugoslavia. I jumped up and hugged my mother and father tightly. It wasn't just me, a naive 10-year-old, who was full of hope; we all thought that the end of the war was only a matter of days away, that the hard times were nearly over.
We were quickly proven wrong. Only two days later, a fresh wave of people displaced from their homes flooded into the village. People, including members of our family, knocked on our doors for shelter.
After the first bombings, the reprisal of the Serbian forces against civilians had been brutal. The displacement of our family members from their homes frightened us all. Just two months before, we had heard about the dreadful massacre at Recak (just a few kilometers away from our house), where 45 civilians were slaughtered by Serbian forces. It all added to our anguish. Adults were on guard during the nights, fearing a sudden attack. We stopped undressing before going to bed, ensuring we were ready to move at any time.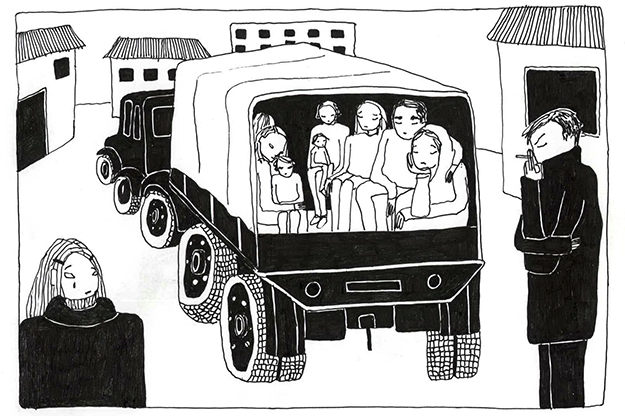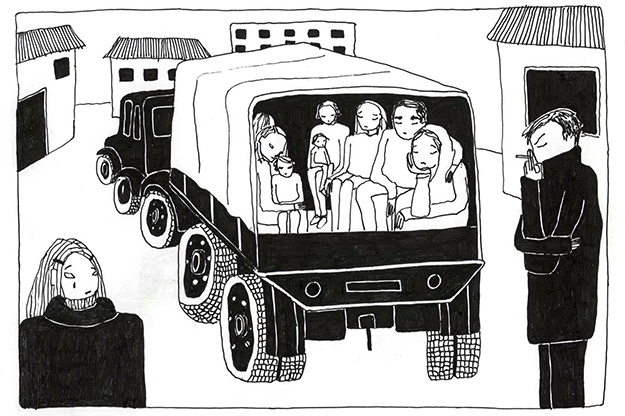 Just three days after we received the refugees, I was playing soccer in the garden with the other younger members of my family when our game was interrupted by distressed cries resounding around the village. We were hastily instructed to jump on to a truck. Tanks were approaching.
We all got on board quickly. Our names were called out again and again to make sure we were all where we should be. One person wasn't: my 80-year-old grandfather. Waiting for him became unbearable. My heart was pounding. In no rush at all, he was asking my older brother Fazli which shoes he should bring — the ones he'd bought in Ferizaj or the ones from Skopje?
Back on the truck, the younger children seemed to be having a competition of who could cry the loudest, and my grandfather's slowness had enraged another member of his generation, who was tired of waiting. He stood up and shouted "Fazli! Leave him! He is an old man." The entire truck broke out in incredulity. "Oh, and you're not?"
At any moment, this unintended comedy could have turned into a tragedy. But my grandfather eventually joined us, stepping into one of the cars that followed the truck in a convoy out of the village. The neighborhood was evacuated in a just a few minutes, with people driving like madmen and running to clamber onto any of the vehicles they could. The speedy driving left a veil of dust behind, accidentally leaving a signal to the Serbian forces — traces of the prey they were after.
The next town
We drove to the nearby village of Vojnoc, and felt a sense of escape and release. We had traveled only a few kilometers, (days later, when I climbed the trees, I realized I could see the roof of my house) but the Serb forces that had been approaching in the tanks had occupied our village. We couldn't go back. So close to home but so far.
During the week, we had almost forgotten about the NATO bombing campaign; it was then that we understood the high price we had to pay for NATO's attacks. We were supported from the air but defenseless on the ground. Hope and fear at the same time.
In Vojnoc, my family were sheltered by an older couple whose sons had emigrated to Germany. More than 30 of us shared their house. The elderly couple were incredible hosts. Their solidarity and generosity toward so many new guests was amazing.