Three encounters with Enri Canaj
Albanian Magnum photographer holds on to his own migrant experience in Greece.

It was early March when I first met Enri Canaj, who was about to leave Tirana and head to Odesa with fellow Magnum photographer Alex Majoli to document the war that had just begun. 
When he returned from Ukraine we met up again in Tirana. We were each wearing red and white thread bracelets that symbolize the start of spring. He had bought his in Greece, mine I bought in Albania.
Enri was listening to a voice message in Greek. He laughed and said that his friend who sent the message can only cook one thing, a traditional vegetable dish called burma. I ask Enri if he can cook Albanian food.
"Albanian and Greek food are the same!" he laughs.
Then our conversation began.
"It was night, probably 2 a.m., or maybe earlier," he says. "I am pretty sure it was the first of April, because it was not so hot in Athens."
As he speaks, he channels the enthusiasm of his 11-year-old self back in 1991 who had to wake up in the middle of the night to depart for what he still calls a "new adventure."
Following student protests in 1990 and the elections of March 1991 which marked the end of the communist regime and a new era of pluralism, people in Tirana swarmed foreign embassies to find a path out of the country after so many years of isolation. Soon, the sea witnessed unseaworthy vessels making a dash to Italy. At the same time the mountain watched many trekking across the border with Greece.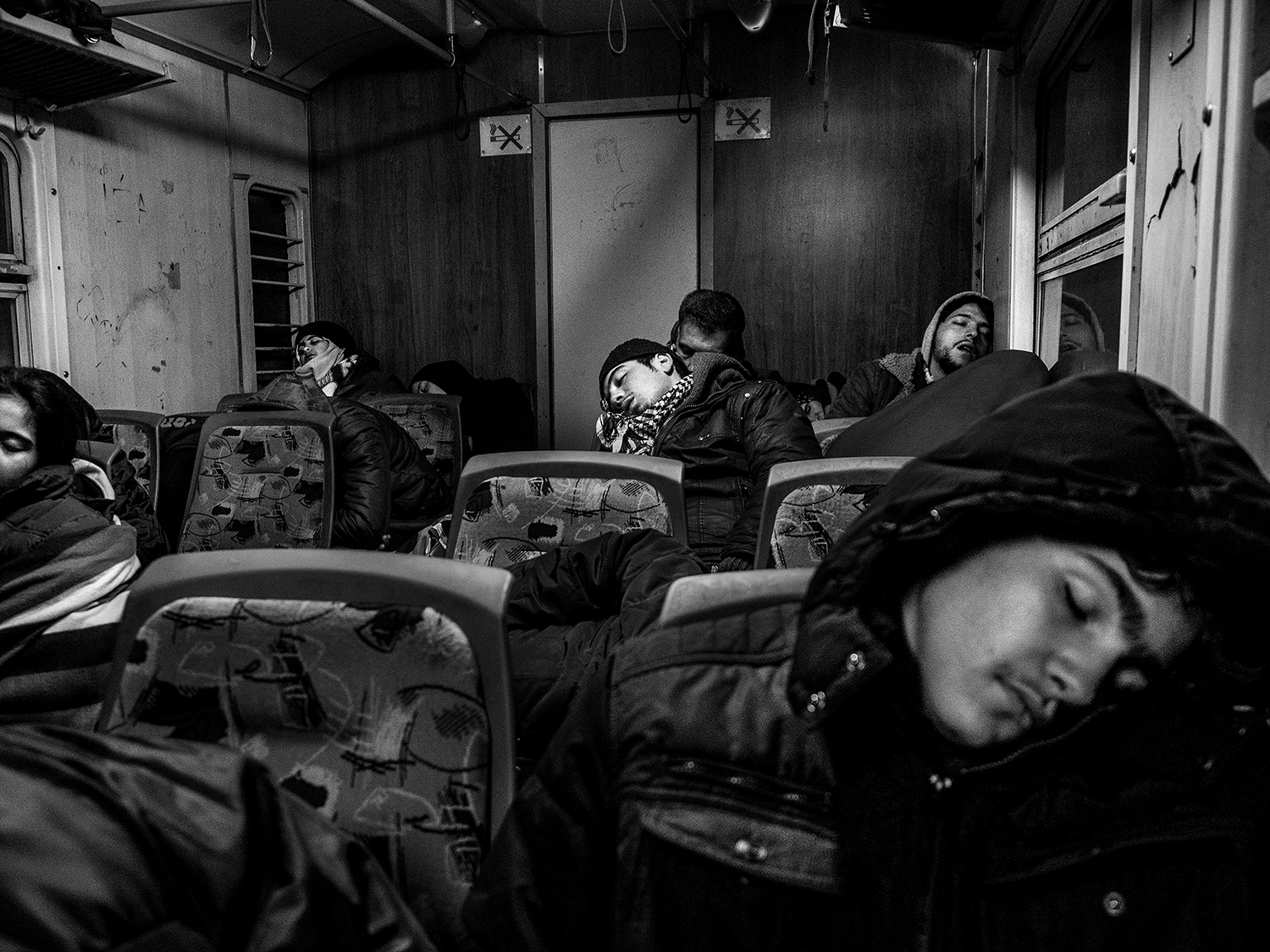 Enri's family didn't have relatives living abroad, and as he and I were wandering around one of the old neighborhoods of Tirana looking for a quick pizza to eat before continuing our conversation, I asked, "Why Greece and not Italy?"
"The visa application was faster," he says, taking me back to spring 1991. The family had made arrangements to prepare for what was to come. Enri's parents sold everything they had, including a poster of the Mona Lisa, which Enri recalls being hard to find in Albania at the time. The plan was to start from scratch.
It is spring, the middle of the night. A family friend comes to their home in Tirana from where he'll take Enri, his sister and his parents to the Kakavia border crossing near Gjirokastër. In the car, apart from the luggage, is an old battered shoe box containing precious documents and black and white photographs of their family; it is the anchor that will keep their spirits grounded in the years to come.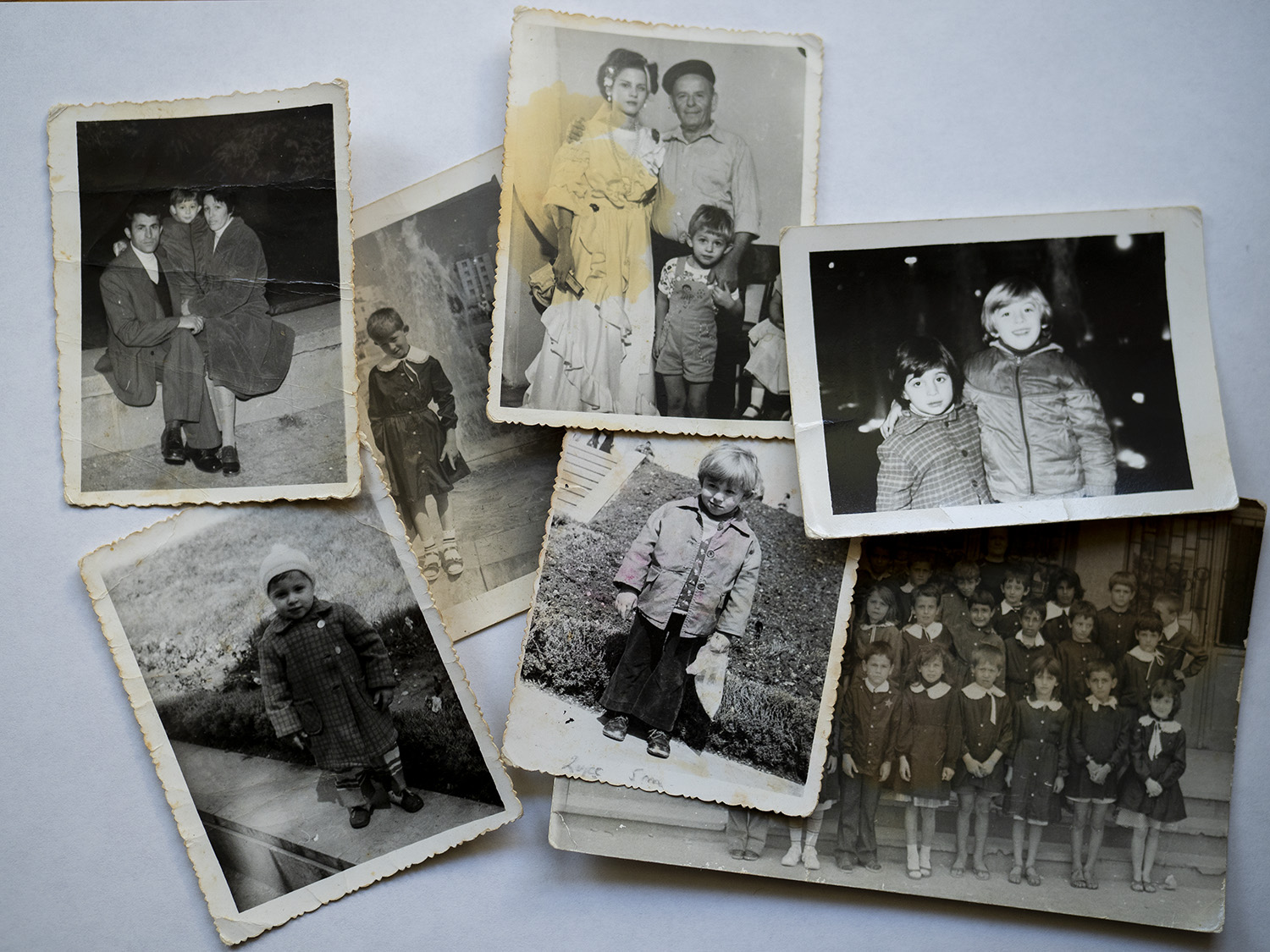 The trip to the border crossing, which today might take only a few hours, takes an entire day. At the border the four say goodbye to their friend and get on the bus to their final destination: Athens.
When they got to Athens it was night. Enri still recalls the magic and wonder of the brilliant city lights. 
"What do you want to buy?" his father asked.
For a young boy encountering capitalist abundance for the first time, the answer was obvious.
"A Coca-Cola," Enri said enthusiastically. 
The hotel the family found in the center of Athens on that first night became their base for at least a month. Enri was 11 and he took it all as an adventure, but as he thinks about his three-year-old daughter today, he lowers his voice and says, "I really don't know how my parents managed at the time, I really don't know."
He used to wander around the hotel with his sister and spy on what he remembers as "the beautiful women who were wearing make-up to start their work." These types of moments were how he built his personal relationship with the Greek environment that he would later capture as a professional photographer.

After the Coca-Cola, the next collective family purchase was a disposable camera with color film. 
It took the family a couple months to find a home in the neighborhood and purchase the furniture they needed. It's this neighborhood that is now the focus of one of his current photography projects. 
At that point Athens was not yet home to many international migrants and Enri was the only non-Greek child in a crowded classroom. Socializing has always come naturally to him, but it was rough not knowing Greek at first. At one point a teacher took him to the school library and offered him a religious text. Enri quickly made clear that though he was uninterested in religion, he was curious about everything else in the room.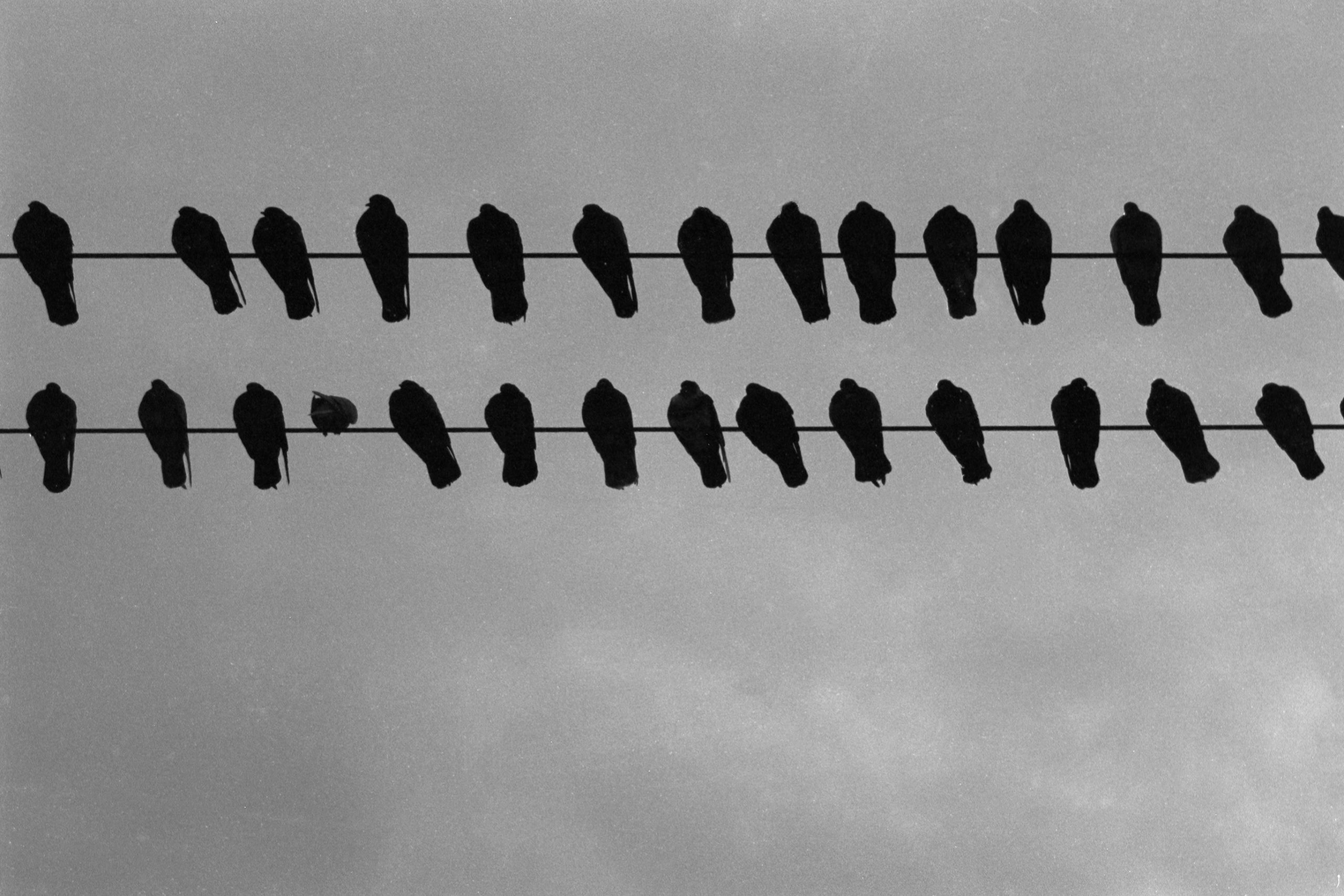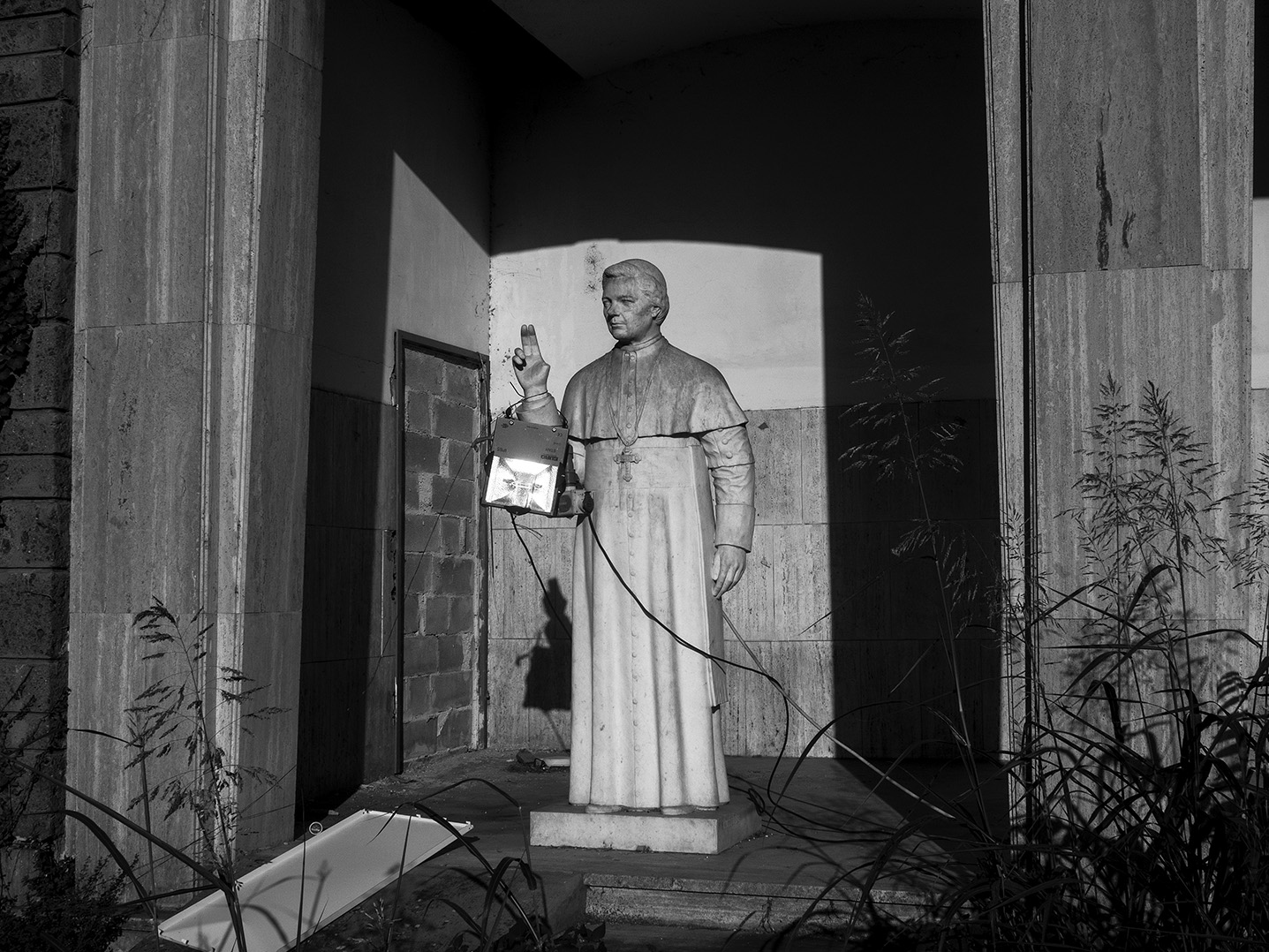 "I took some other books," he tells me. "I did not understand them but by repetition I learned the 'noimas,' how to say… I cannot find the word in English or in Albanian." 
Meaning.
Enri also began to learn the noimas of the different cultural codes in the place that would become his home.
While the school was overcrowded, the family home in the neighborhood was often empty. Enri's mother and father had to work long hours to make ends meet. School started at 2 p.m. for Enri so he spent the morning selling koulouri, thin rings of dough known as simit in Turkey. Buying in bulk and selling at a sharp mark-up on the street, he was soon earning more than his parents.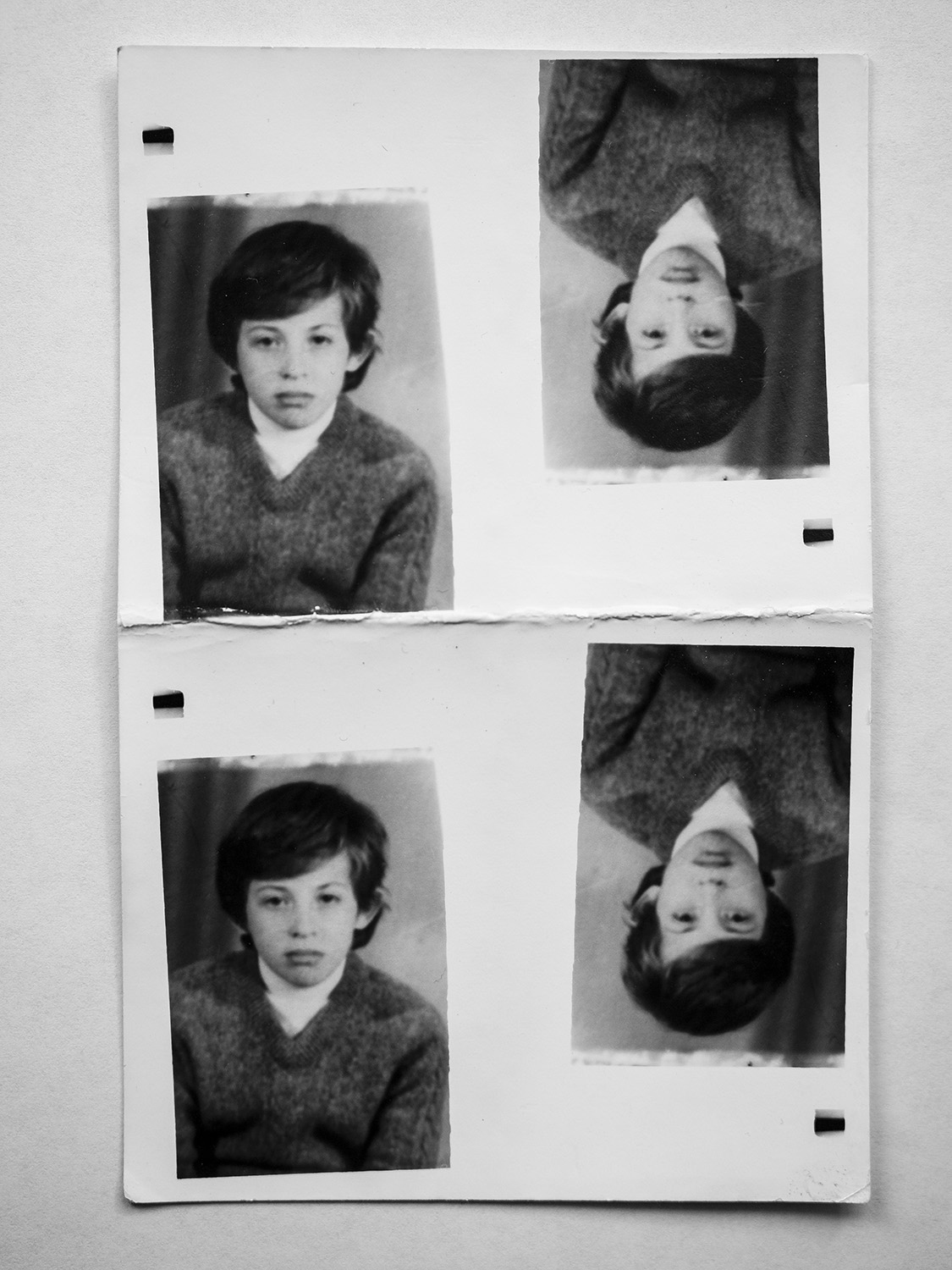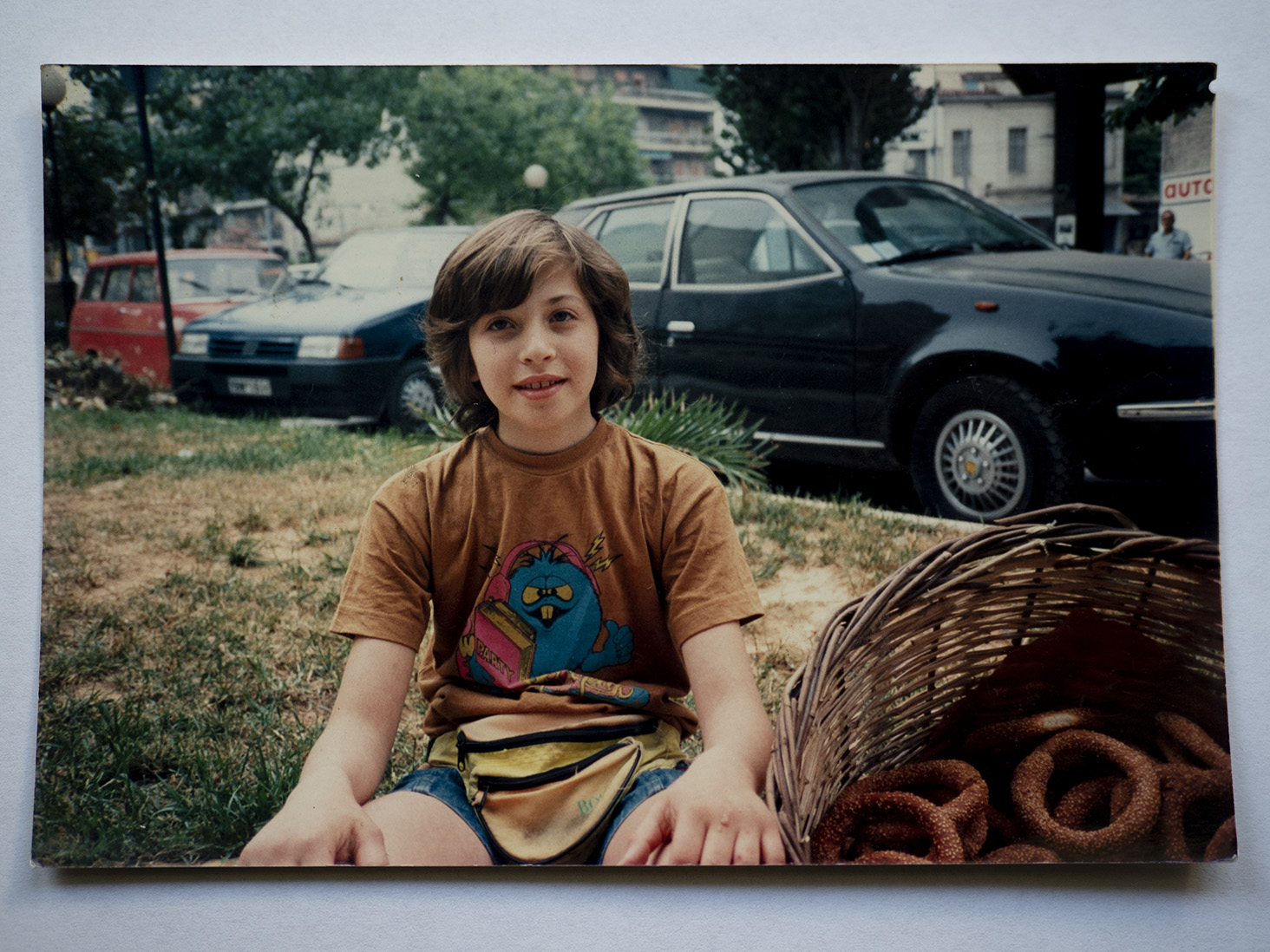 After completing high school, Enri got a job in a woodworking factory. As a migrant he needed a work contract to remain in the country legally. Though he knew it wasn't a job he'd keep for his whole career, he learned manual skills that he still appreciates today. 
Between the woodcutting and assemblage at the carpentry job, over time Enri and his family built up — this time in color — a new family photo album of their life in the Athens neighborhood.
It was then that he found himself entering a new kind of black and white photography, much different than the intimate snapshots that accompanied the family on their migration to Greece. In this second monochrome encounter with photography, the print size far exceeds the cardboard shoebox his family held dear on the long ride to Athens. Enri had encountered black and white large scale prints framed and hanging on the walls of an Athens museum, his first experience with a photography exhibition. Love was triggered.
But if he voluntarily left his job to pursue his new love, he would not be able to keep his green card. With a sense of disbelief, Enri's bosses agreed to fire him, which would allow him to enroll at the Leica Photography Academy in Athens and keep his residency papers. 
The first return to Albania
It's autumn 2001 and Enri is 21 years old. He reads Kerouac, listens to Bach and spends long hours circling the neighborhood with his 35mm Minolta camera. He spends much of the rest of his time in the family bathroom or the Academy's darkroom developing rolls and rolls of film. He is still the only foreigner in the class and he is immersed in the work of photographers like Robert Frank, Garry Winogrand, Hirohiko Araki and Masahisa Fukase.
At the Academy one day a professor brought him to the library and offered him a book. "The professor asked me to follow him to the library, and there," Enri says, "he showed me a book of black and white photographs of the land I left with my family in spring 1991." Unlike the religious teacher in primary school, this book was the right one.
The place was the same one captured in the family photos stashed in the shoebox — even the black and white color scheme was the same. But the images were through the eyes of a Greek professional photo reporter who traveled Albania after the fall of the regime in 1991, after Enri and his family had left the country.
By Enri's first winter as a photography student, ten years have passed since the Greek photographer took those shots and since Enri was last in Albania. He finds a lift to Kakavia. In the car was a Greek friend, the 35mm Minolta, a 50mm lens, and a bag with 20 rolls of 35mm film. 
When they arrived in Tirana it was daytime. Under natural light the city revealed itself in all the decadence of a decade of transition. But in the evening, power cuts brought darkness and set the scene for the streets and the home where Enri was staying with relatives.
"My Albanian work is like a fairytale," he says. 
It was on this trip in December 2001, his first return to Albania in a decade, that this work began. 
The Albanian images make a different proposition from his other work. Enri dedicated several years of his career to black and white images of migrant life and his work in Greece often documents the bitter taste of urban life for the marginalized.
His images of Albania look at his homeland as if using the shoebox family album as a pinhole camera. 
Enri's stay in Albania did not last long. Whether due to Greek xenophobic attitudes towards Albanians or the sense that Albania was considered a dangerous place to visit, the family of his Greek friend and fellow traveler found out where they went and demanded they return.
After finishing the Academy, Enri needed to find a steady job that would allow him to keep his visa. It was not until 2005, when he started his own company, that he could take another trip to Albania to continue the work he began there in 2001.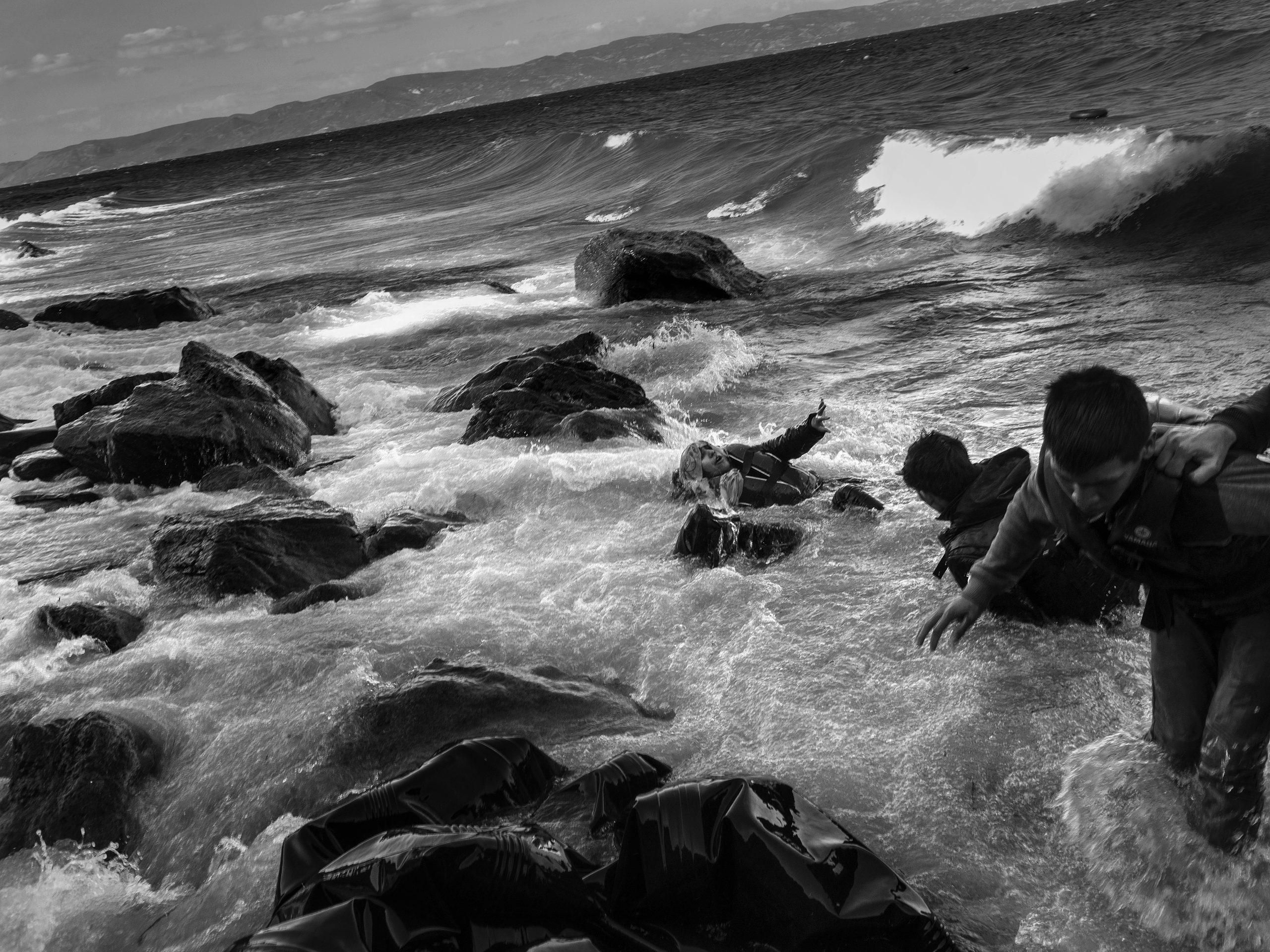 Years pass before we see the now experienced photo reporter waiting on the coasts of Greece to encounter and document some of the first migrants' boats reaching Europe in what will later be described by the media as the "migrant crisis." It's 2013, years before the shores will be swarming with international photographers dropping in to quickly capture and distribute the pain of others. Until 2015, the coasts are calm and Enri says he waited "quiet and lonely on the shore," waiting not to document a "migrant crisis," but to portray people and their stories of migration, one he had a taste of himself.
Dream Hotel
On our third appointment I find it difficult to ask Enri about his work on migration. Perhaps I have too many questions, or perhaps I'm overwhelmed with anger about the inhumane and callous manner European politics treats the issue.
Perhaps I'm also hungover after Enri's presentation the night before, when he shared his newly released book "Say Goodbye Before You Leave." It was the first time Enri presented his work in Albania. The presentation was packed and Enri made an effort to speak to the audience in Albanian, though he apologized for his lack of ready fluency in the language.
The presentation ended with long applause from the audience.
Afterwards, attendees came up to share their experience as migrants. The subject of migrants from Albania still deserves more attention in the country and it is hard to bring the issue to public attention. The book presentation definitely opened some doors.
Later we take a seat on a sofa, still digesting the presentation, and Enri orders a rum.
I ask him if there is a story he would like to share, among the many others that he's encountered, recorded and printed. 
"It's the story of Ahmed," he replies without hesitation.
"Why him?" 
"Because in his eyes I see myself as a child."
I remember the first image he showed me of Ahmed, in which he has a children's toy mask over his face.
"I met Ahmed with his family for the first time in 2016," Enri tells me. "They were migrating from Afghanistan and I noticed them because they were an unusual family. Fatima, the mother, wanted to leave the house because of her violent husband. The grandmother supported her and they traveled together with the two brothers."
At the time Ahmed was five and Ajmad was eight. "It is unusual to meet women from Afghanistan traveling alone, without an adult man," Enri says. 
Enri's first encounter with Ahmed and his family in Greece was brief. But two years later, in 2018, Enri heard of a tragedy the family was facing in Serbia and decided to visit them alongside his wife Eva, who is a social worker and psychologist working with migrant women in Greece. The grandmother had died and the mother had a condition that forced her to use a wheelchair. Though Enri wanted to document the family's story, he had a hard time finding a way to do so without feeling he was aestheticizing their pain.
Enri stayed with the family until he saw what he later recalls as a miracle: the family managed to carve out moments of laughter. It was these moments of joy that he chose to capture, shooting images of Ahmed, wearing his mask or playing with his mother while she sits in a wheelchair. Ajmad is just outside the frame.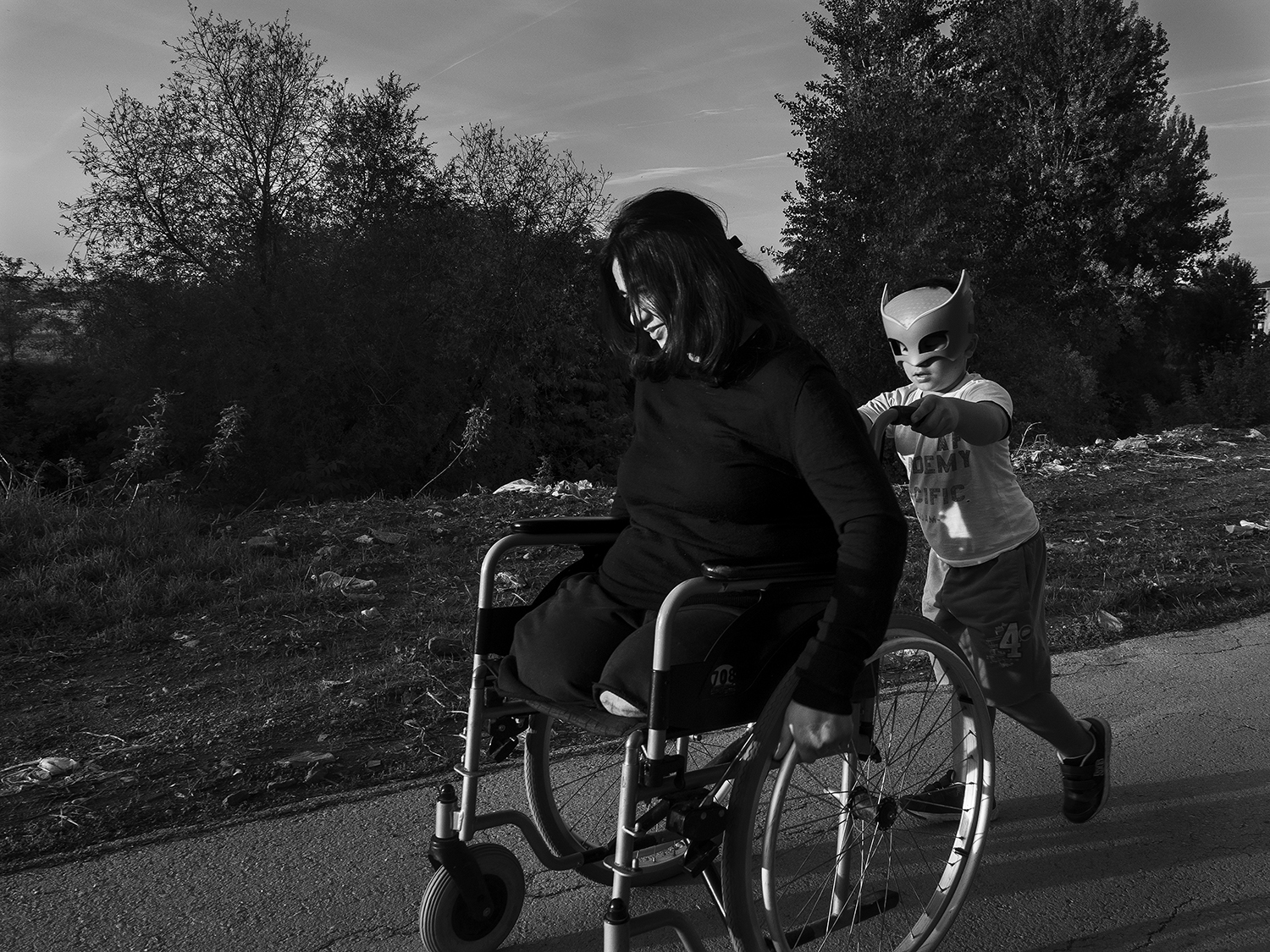 "He was older so he probably understood the situation better," Enri tells me.
The relationship between what we choose to make visible and what we decide to keep out is blurred or opaque. The selection we make is often driven by the "black box" of a narrative we cannot fully control, but which we should not be scared of. In the case of Ahmed's story, Enri chose to visualize hope.
Last winter Enri went to see Ahmed's family at their new home, a refugee housing complex called "Dream Hotel" on the outskirts of Stockholm. Enri was staying closer to the city center, but he was honored with the privilege of spending the night with the family, in exchange for cooking up an Albanian and Greek dinner for them all.
In the latest photo that Enri took during his stay in Stockholm Ahmed is 11 years old. The lens highlights the boy's dark brown eyes. The mask is off. A small piece of fruit, taken from the counter of his new home, is hanging from the boy's ear.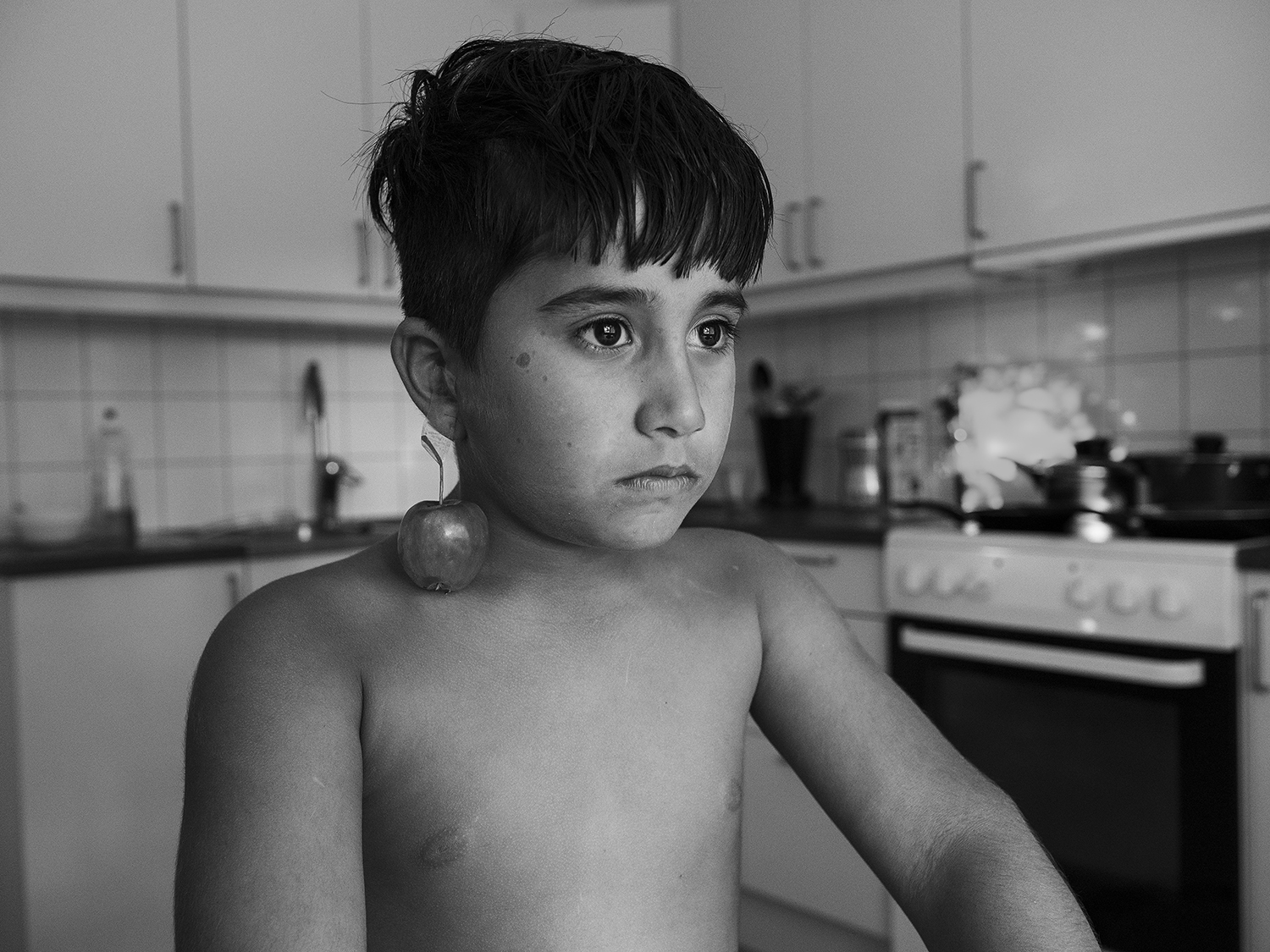 I think back to my first email exchange with Enri when I asked him to send me a pdf file of his book to prepare for our conversations. 
I received a first draft that was later changed, but in the never-published prologue that I was lucky enough to read, he writes about the large date tree, "hurma" in Albanian, at his childhood home. He describes the early morning light that creates a crown at the top of the tree that the young boy wanted to climb and conquer. Then there are the fearful shadows cast at night by the same tree, from which the child protects himself by holding tight to his bedsheets.
At the bottom of the page there was a photo of Enri as a young boy. It's very different from the aesthetics of Ahmed's portrait. It was taken by a Greek man who used to buy koulouri from Enri in the market. The man had to buy so many koulouri, returning so many times to Enri at the market, before Enri, the 11-year-old, agreed to have his picture taken.
Feature image: Atdhe Mulla / K2.0
The content of this article is the sole responsibility of K2.0. The views expressed in it are the author's and do not necessarily reflect the views of K2.0.

Curious about how our journalism is funded? Learn more here.