"The Taliban's missile hit the kitchen where I started to work as a chef a week later. People died there," Fazli Fazliu told Kosovo 2.0, while on his way to Prishtina's "Adem Jashari" International Airport. "When you hear about these things you think that you are able to start a life with a 300 euro salary in Kosovo. Then you come back here, and you are just another person joining the crowd of unemployed people."
Thirty-two-year-old Fazliu is one of thousands of employees from Kosovo who have taken the opportunity to work for American companies in conflict zones after the US, alongside its NATO allies, waged wars in Afghanistan in 2001 and Iraq in 2003.
The astronomic salaries — which at an average of 4,000 dollars per month are ten times higher than the average in Kosovo — provide a great incentive for many to risk their lives by taking on the challenge of working in a war zone.
"We didn't have good salaries here and decided to go there because of the money," said Fazliu. "Although those are not secure countries; there are shellings and occasions when your colleagues get killed." Back in 2011, a 35-year-old woman from Ferizaj was killed in a Taliban suicide attack in Kabul, where she worked as part of the the civil staff.
The potential life-threatening danger of Taliban attacks is not the only thing that makes Afghanistan an unpleasant environment for work. Long working hours, from dawn to night time seven days a week, undermine any notion of a social life, which regardless would be bound to the confines of the murky military camp that acts as 'home.'
In the beginning, Fazliu joined the American crew with the intention of staying there for up to two years. The good salary seemed an opportunity that would provide him with some financial security in the future. Five years later, most of his time is still spent working in Afghanistan; he becomes more of a stranger to his native homeland with every passing year.
"Eventually you get used to the situation there, seeing that here it is difficult to find yourself," said Fazliu. "The vast majority of the people who returned to Kosovo want to come back to Afghanistan. Most of my colleagues who have returned ask if there are new job openings. It is because they have found it difficult to adjust to the reality here and to fit back into society again."
Most employees from Kosovo work for the civil staff in roles such as food service specialists, information technology specialists, morale, welfare and recreation (MWR) specialists, mechanics, truck drivers, warehouse workers, carpenters, and other logistical roles. The vast majority of the Kosovar employees come from Ferizaj, a southern city where the American military base Bondsteel is located and from where American engineering, procurement and construction company KBR (Kellogg Brown & Root) started to recruit people to Afghanistan and Iraq as early as 2002. Other companies employing Kosovar workers in Afghanistan include Fluor Group, Dyncorp and Ecolog, as well as various subcontractors.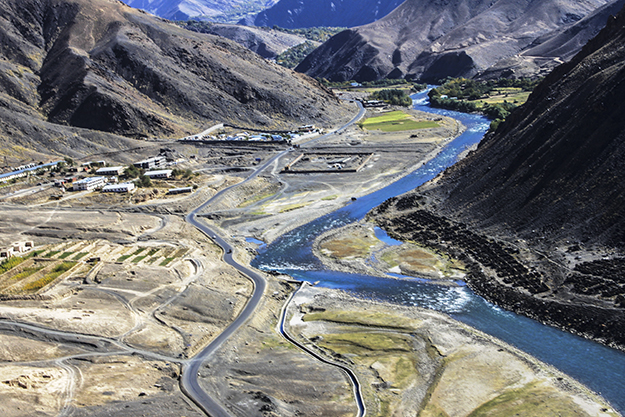 Analysis conducted by GAP Institute in 2011 estimated that up until 2009, the average income per person for Kosovars working in Afghanistan was higher than for Kosovars working anywhere else in the world. The average total annual income of Kosovars working in Afghanistan that was paid into Kosovo commercial banks was 50 to 55 million euros; more than twice the budget of the Municipality of Ferizaj, which in 2014 was approximately 23.25 million euros. According to information that Kosovo 2.0 obtained from the Central Bank of Kosovo, in 2014 the total income of Kosovars working in Afghanistan had been significantly reduced to 25.8 million euros.
The declining income in recent years is unsurprising in the context of the situation on the ground in Afghanistan. With US foreign policy increasingly committed to withdrawing its armed forces from the country during this period, the number of civilian support roles available also naturally declined. While GAP Institute estimated that around 2,100 Kosovars were working in Afghanistan in 2011, that number can be assumed to have now reduced significantly. However no reliable statistics are available since no institution in Kosovo has attempted to monitor the situation.
An unwelcome return
Despite not keeping any data on the numbers of citizens working in Afghanistan, there have been regular statements from the Municipality of Ferizaj over the years that the related income brings with it great economic potential for the area. In the last local elections run off debate in 2013, the two candidates, Agim Aliu of the Democratic Party of Kosovo (PDK) and Muharrem Sfarqa of the Democratic League of Kosovo (LDK) — the current mayor of Ferizaj — both committed to creating a better business climate for citizens earning high salaries abroad to invest back home.
Enver Haliti, the municipality's director of Economic Development, agrees that more attention should have been paid over the years to employees overseas. However, Haliti argues that fiscal and macroeconomic policies are dictated by central government and the municipality only implements these.
Haliti said that since the municipality's new administration took office in 2013 it has facilitated the creation of conditions for all citizens to do business, specifically by providing off-the-shelf business plans. "The department of Economic Development has financed the preparation of 40 business plans for different business ideas, mainly focusing on production as well as agriculture," he said.
However Haliti adds that although this was a relatively recent initiative, it has not seen much uptake from citizens to date. He suggests that many of those who have saved money through their work in Afghanistan are instead choosing to invest in real estate rather than engaging with the municipality-prepared plans.
Ibrahim Rexhepi, director of the Center for Strategic and Social Research (STRAS), says that investing in real estate has been more beneficial for employees in Afghanistan than opening new businesses because of the insecure climate for doing business in Kosovo. The claims by municipality officials that employees in Afghanistan have not shown willingness to invest in the municipality's projects are just an excuse for not doing their job properly, he told Kosovo 2.0.
At a pub terrace in the center of Ferizaj, 24-year-old medicine student Vigan Asllani who spent 14 months working in Afghanistan, explained how the economic conditions in Kosovo lead many returnees to view real estate as the only viable investment for their newly earned savings. "Of course [Kosovar] employees in Afghanistan build houses [in Kosovo] because the private sector doesn't give you any insurance," he said. "You can't rent in Kosovo. What if your boss doesn't pay you for two months in a row, what do you do then? You can't take out credit to build a house. You can't afford it."
Rexhepi argues that the municipality hasn't done enough over a long period of time to attract the investment of people such as Asllani. "I haven't noticed all these years that any area was designated by the municipality of Ferizaj with full infrastructure that could be described as an industrial zone or industrial park," he said. "There is one zone but the municipality gave just the land but did not complete the other parts of the infrastructure."
Asllani, who has now returned to Ferizaj, met many people during his 14 months working in Afghanistan who had chosen to go to the south-central Asian country as an escape from poverty back home. "Kosovo doesn't provide you the elementary conditions," he said. "When your responsibilities start you see you need the money and then you say 'I am going for real.'"
Talking to those who have worked in Afghanistan, their wholehearted appreciation for the potentially life-changing opportunity to work in such projects is evident. Nevertheless for many returning home, the lack of a healthy business climate also raises questions about whether it is worth investing their savings in Kosovo. For others, such considerations don't even cross their minds as the military camps in the deserts of Afghanistan continue to offer bright prospects for the future.
"There are people that don't ever want to come back and I don't blame them" said Asllani. "Prior to Afghanistan life was very tough for them."K