Air pollution, lead contamination, illegal deforestation, and polluted water, are just some of Kosovo's plentiful environmental problems. But despite its rapid degradation, the environment has rarely taken central stage during Kosovo's political debates.
However, the state's neglect towards environmental issues has recently come under particular scrutiny after alarming statistics on air quality showed deeply concerning levels of pollution, particularly in urban areas such as Prishtina, Obiliq and Mitrovica. A 2013 World Health Organization Report on Kosovo classified pollution as a cancer causing agent, stating that: air pollution is foreseen to cause 852 premature deaths, 318 new cases of chronic bronchitis, 605 cases of hospitalization and 11,900 emergency cases every year.
The 2014, 2015, and 2016 Progress Reports by the European Commission highlight that the implementation of legislation addressing the increasing environmental challenges in Kosovo remains incomplete, with institutions not implementing EU recommendations.
In regard to air quality, reports say that the Air Quality Monitoring System is still not fully operational. The Kosovo Environmental Protection Agency's (KEPA) air quality reports contain no inventory of air polluters, and pollution from the main sources is not adequately measured, especially from the Kosovo A power plant. It also highlights that uncontrolled pollution from traffic, and the incineration of waste and other toxic materials remains a serious problem.
Kosovo A is expected to soon be decommissioned and replaced, with the World Bank supporting the construction of a coal fuelled power plant. The World Bank typically has a policy of not investing in coal-based infrastructure, unless coal is the only option for developing a country's energy sector. However civil society have been very vocal in its opposition against the project, reasoning that Kosova A and Kosova B are amongst the country's main air polluters.
In order to tackle the problem of air quality, the Science for Change Movement intensified field air quality measurements between December 2015 and February 2016, and discovered the locations in the capital at which Nitrogen Dioxide (NO2) pollution were at their highest. The measurements found that the center of the capital, was exposed to very high levels of NO2 pollution, over 65 micrograms per cubic meter (µg/m3); the average value recommended by the European Union and the World Health Organisation is 40 µg/m3.
The ability to provide this kind independent research on air pollution may be under threat from a controversial draft Law on Air Pollution that should be presented to the Assembly in the next parliamentary term. Article 59 of the draft Law suggests the Ministry of Environment and Spatial Planning could have a monopoly over collecting and publishing air quality data. The Article states that an inspector will be able to order the prevention of air quality monitoring and measuring if the person doing so is not accredited by the Ministry. Article 62 meanwhile says that the inspector could impose fines of 4,000 euros.
Early this year the European Commission expressed concern to Kosovar officials at the limited progress on air quality monitoring and asked for implementation of immediate measures to reduce the levels of air pollution, in a meeting organized in the framework of the Stabilisation and Association Agreement (SAA). The Kosovo government pledged to adopt an Action Plan for Air Quality 2017-2019, including the installation of central software for real time air quality monitoring by the end of 2018.
How will the Kosovo government meet these targets and create cleaner air for its citizens? K2.0 contacted the parties and searched their literature to find out.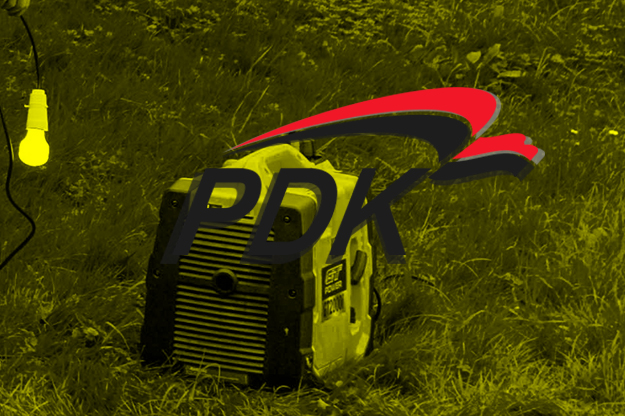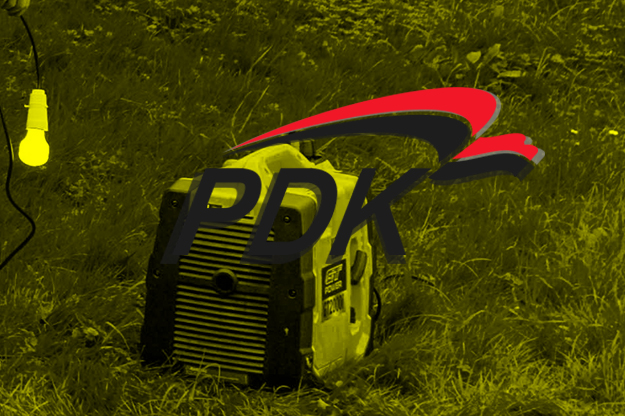 Democratic Party of Kosovo (PDK)
In the third chapter of PDK's 2017-2021 platform, "The New Beginning," PDK pledge a 3 billion euro investment in the energy sector, including the construction of a new power plant "Kosova e re," which is expected to be coal burning. The program estimates the cost to be around 1 billion euros. K2.0 made enquiries to the PDK press office as to why the party continue to support coal as a means of generating power but received no reply.
The program also foresees investments in renewable energy, in coordination with the private sector. According to PDK, renewable sources should provide 25 percent of the total energy produced in Kosovo. The main focus would be on hydro-electric power, with the party promising to triple the production of power generated from using water resources.
In the last parliamentary term, PDK ran the Ministry of Environment and Spatial Planning, with Ferat Shala replacing Ferid Agani as minister in December 2016. To help manage environmental legislation, the Ministry includes the Kosovo Environmental Protection Agency (KEPA), which has been criticized for its poor quality monitoring of air pollution.
K2.0 asked PDK how to improve air quality monitoring in Kosovo but received no response. However, on a talk show in December 2016, then-minister, Shala, proclaimed that the situation regarding air pollution was not as bad as in previous years, before, in the same interview, describing the same situation as continuing to have the same parameters as in recent years.
It was Shala's Ministry that also initiated the writing of the controversial draft Law on Air Pollution. K2.0 enquired as to whether the party believe the Ministry should exercise such strict control over the recording and publication of air quality levels but received no response.
The 2017 meeting with the European Union on the environment was chaired by PDK member Anila Statovci-Demaj, who served as the Deputy Minister of European Integration in the previous parliamentary term. K2.0 made enquiries to PDK as to how Kosovo would be able to meet the targets set in this meeting but did not receive a response.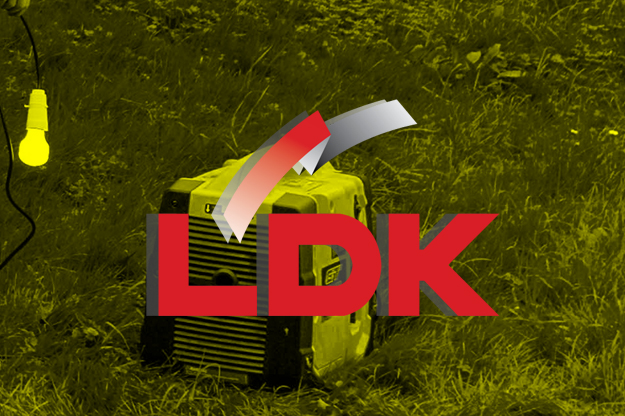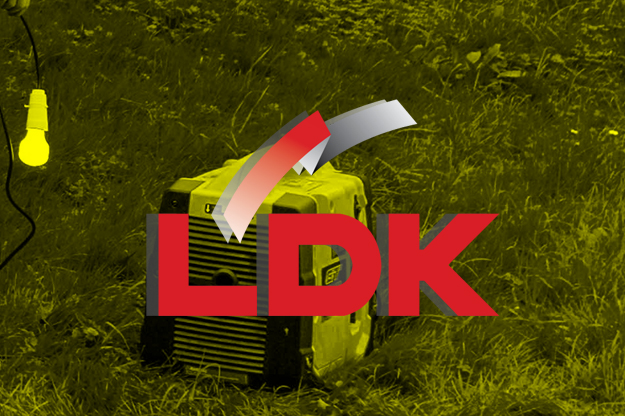 Democratic League of Kosovo (LDK)
In the joint program of the pre-election coalition comprised of LDK, AKR and Alternativa, environmental issues have been included in the eighth chapter, which discusses policies on 'energy, mines and preserving the environment.' In this chapter, LDK and their partners make 11 promises regarding the environment. Among them are pledges to ensure stable and qualitative energy for houses and businesses within the next governance mandate, to decommission the Kosova A thermal power plant and to rehabilitate the Kosovo B thermal power plant, as well as to generate new lignite capacities.
The program also foresees certain steps for fulfilling the energy supply needs, namely building the Kosovo C thermal power plant with installing capacities at 1×500 megawatts (MW), and Kosovo D thermal power plant with installing capacities at 2×300 MW, by 2026.
K2.0 asked whether LDK would support a substitution of the coal that is used currently with cleaner coal that pollutes the air less but received no response. Nevertheless, in their joint program with AKR and Alternativa, LDK also promise to unify the energy market with Albania's by developing renewable energy sources, protecting the environment and developing efficiency and central heating. Kosovo's inclusion in the gas pipeline network is also listed as a policy.
LDK also foresees building new energy building capacities through water, as a clean non-polluting source. For this objective, LDK aims to build the hydro power plant in Zhur near Prizren, with capacities at 305 MW, by 2023. They also plan to build a reversible hydro power plant.
Mimoza Kusari-Lila, a member of Alternativa, spoke about these plans in a public debate on Kallxo.com, explaining that as a coalition, Alternativa, LDK and AKR aim to directly interconnect the environment with energy efficiency by building energy production capacities through water. Presenting the plan, Kusari-Lila promised to increase capacities "by adding efficient energy means, by interconnecting these means with the construction code as an elementary part of preservation and — naturally — sensibilization."
K2.0 contacted outgoing prime minister Isa Mustafa's spokesperson, and the LDK deputy candidate, Arban Abrashi, to ask why preserving the environment has never been a priority for their party in the past, and when the action plan for protecting the environment would be compiled, as requested by the SAA for Kosovo. We received no response.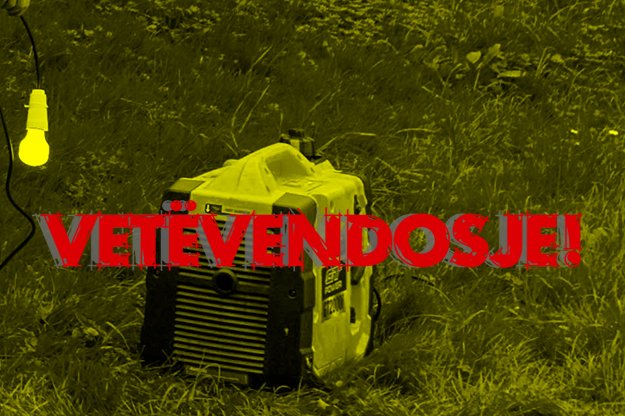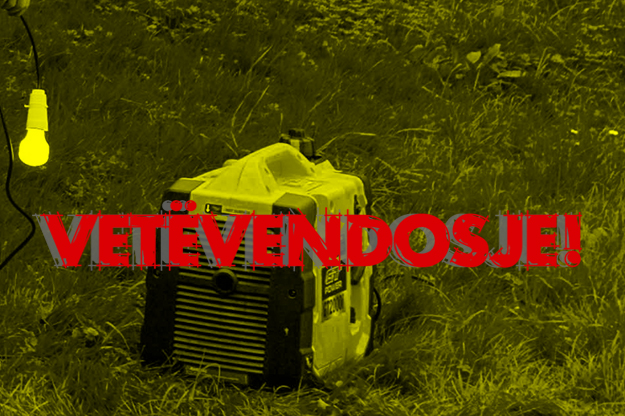 Vetevendosje (VV)
Vetevendosje candidate for the Assembly Faruk Mujka, and Naim Hoxha from the party's Energy Committee restated to K2.0 Vetevendosje's aims to improve legislation regarding environmental protection and its implementation, as is outlined in their 2013 Governing Alternative program. According to the program, Vetevendosje plan to prioritize the treatment of polluted waters, as well as to take measures in order to reduce greenhouse gas emissions and to protect forests and rivers from exploitation.
Mujka and Hoxha asserted the party's support for the use of renewable energy from alternative sources, with special attention given to national parks and other areas of natural beauty that aren't under the protection of legislation. They also highlighted the party's policies of creating landfills that meet international standards.
Asked why the party has not put a greater emphasis on the environment in this election campaign, Mujka and Hoxha said that the party's '40 priorities for government' does address the issue. The pair refer to the policy of building new energy capacities through the interconnection of Kosovo' and Albania's power grids, and the utilization of common natural resources, including hydro-electric power. Mujka and Hoxha also point to the list priority of regenerating the Kosova A power plant, which the two believe would solve Kosovo's energy crisis.
"At times of an extreme need for energy, like during the process of reviving the economy, electricity is required as the basic infrastructure to compete in terms of services and products — without a reliable energy source in Kosovo, the economy cannot be improved," Mujka and Hoxha said.
Highlighting Vetevendosje's interest in having regular measurements of air quality, Mujka and Hoxha emphasized the example of Prishtina, where the Municipality installed gauges of air quality in five different locations with data published on a daily basis. They added that the Municipality is also drafting a strategy for air quality protection through improvements to the urban traffic system and enhancement of the central heating network in order to minimize the number of individual households burning coal and wood as heat sources.
Mujka and Hoxha also promised that a Vetevendosje government would implement measures to reduce air pollution and adopt the Action Plan for Air Quality outlined in the agreements made with the EU. To improve air quality, Mujka and Hoxha believe in the installation of improved air quality meters for measurement and full transparency of their readings for citizens. The duo also promised that the party would implement laws on permitted levels of greenhouse gas emissions, monitor and analyze emissions and prosecute those who violated environmental standards.
In terms of practical steps, the party promise to ensure adequate filters are installed at all industrial complexes that emit greenhouse gases, to stop the import of cars older than 10 years, to categorize cars based on the level of their emissions, and to prohibit low category vehicles from urban centers. They also said that Vetevendosje would increase green spaces in urban and rural areas, construct cycle paths and promote their use.
Asked how they perceived the new draft Law on Air Pollution, which suggests an inspector would be able to order the prevention of air quality monitoring and measuring if the person doing so is not accredited by the Ministry, Mujka and Hoxha said that organizations that deal with environmental policies by collecting and publishing data on air monitoring would benefit citizens, but that they would need to take responsibility in cases of false results.
"We are in favor of decentralization of this issue, but there needs to be strict control in order to not be used for certain purposes that aren't in accordance with the state's," Mujka and Hoxha said.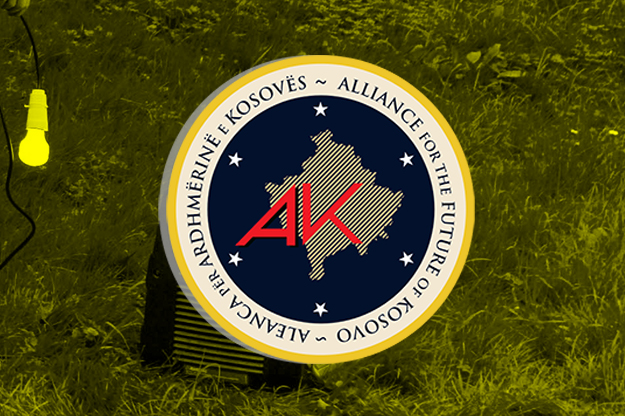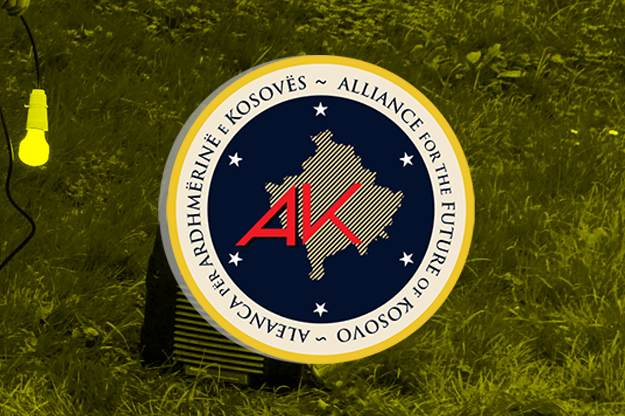 Alliance for the Future of Kosovo (AAK)

In December 2016, the vice-chairman of AAK, Gazmend Abrashi, described the levels of air pollution in Prishtina as poisonous. Through a Facebook post, Abrashi gave advice on how to get out of this difficult situation which faced the country. He called it the first phase of solving this problem.
Abrashi wrote that public transport and taxis must switch from fuel to electrical energy. He also suggested: tax exemption benefits for a certain period, stopping traffic flow in periods and regions in which pollution is high, a strategy for relocating industry from the city to uninhabited areas, connecting houses and buildings to the 'Termokos' heating system, finding stable solutions for filtering smoke that comes out of Kosova A and B thermal power plants, as well as stricter control of cars, including regulating the use of catalytic converters and the quality of fuel, and limiting cars that are older than eight years. However, Abrashi's ideas were not taken from AAK's 2014 political program, in which the party does not tackle air pollution issues, nor does it appear in coalition partner PDK's new platform for the upcoming election.
The Obiliq Municipality, which is led by AAK member Xhafer Gashi, has been ranked as the most polluted municipality in Kosovo by the Ministry of Environment and Spatial Planning. However, this the result of specific circumstances in this municipality, namely the activities of Kosova A and B thermal power plants.
Gashi has continually insisted that the Law for Obiliq would rectify the municipality's problems, which are caused by the thermal power plants. In December 2016 in the Kosovo Assembly, the Law for Obiliq was approved, declaring this municipality as a special region which would benefit in different ways. According to Mayor Gashi, this law was a turning point, or as he put it, the beginning of "a new era" for Obiliq. Gashi explained how this law would oblige KEK to fulfil criteria for protecting the environment, including the use of filters, treating the thermal power plant water outflow, and limiting the activation of the thermal power plant's mines.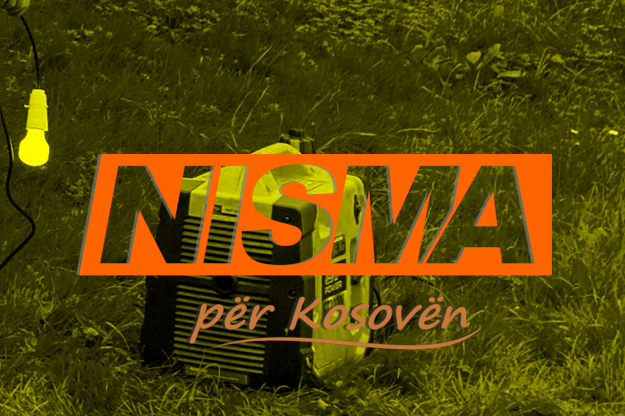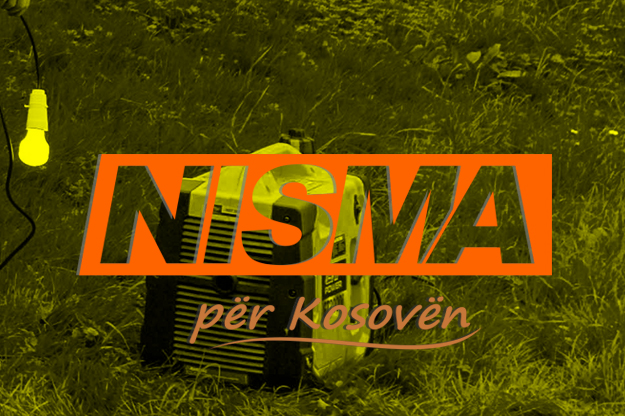 Initiative for Kosovo (Nisma)
On June 3, 2014 during the general election campaign, the head of Nisma, Fatmir Limaj, promised that his party would build a thermal power plant based on "European norms" in the most polluted municipality in Kosovo, Obiliq. He said that children in Obiliq would not suffer from illnesses that came as a result of dust, and that a Nisma government would eliminate environmental pollution. However, Limaj did not give any details regarding what concrete projects he was referring to when he made promises related to the thermal power plant, how the funds for its realization would be secured, in what time period the project would be completed and what the "European" standards he was referring to were.
In their political program, Nisma tackles the issue of environmental pollution in a paragraph titled "For a Clean Living Environment." For its introductory statement, Nisma affirm their belief that Kosovo's citizens have a loving attitude towards nature, before stating that Kosovo is a rich and beautiful country, that's beauty is threatened by people treating it carelessly. Nisma believes that protecting the environment is a vital priority for every citizen of Kosovo, especially bearing in mind that "our planet is facing a global challenge for protecting the living environment."
Outgoing Nisma deputy Enver Hoti stated in April 2016 that Kosovo is in a dire environmental situation, in which air, water and ground pollution is at an alarming level, and that the situation is being exacerbated day by day. Based on environmental experts, he said that the biggest environmental polluters were the Kosovo Energy Corporation, the Ferronikeli complex in Drenas, the Sharrcem cement factory in Hani Elezit, and the transport sector.
Hoti offered a solution for this problem. He stated that Kosovo's citizens must respect the laws that are in power, laws that were formulated based on EU directives. Hoti believes that this has not been happening for quite some time.
K2.0 contacted the party's media office to ask about the relatively few environment-related points in Nisma's program, about the thermal power plant promised by Fatmir Limaj, and about how they see the overall situation regarding the environment, as well as the alternatives that they offer for solving this issue. We received no reply.K
For more on where Kosovo's political parties stand, watch K2.0's video on ideology, and read previous articles on election issues, including employment, education, the army, gender equality, health, sports, LGBTI rights, culture and corruption.
Kosovo 2.0 was assisted in the research for this article by the Science for Change Movement and the Peer Educators Network.
Feature Image: Majlinda Hoxha / Kosovo 2.0.