Albania's youth are becoming increasingly disengaged in political life as the country heads to crucial parliamentary elections on April 25th. A recent survey by Civil Rights Defenders reveals troubling findings regarding youth perceptions on political engagement, democracy, and the country's rule of law. 
Depressingly, the vast majority of youth (18-29) do not believe in equality before the law (79%), or that they can enjoy the right to freedom of assembly (69%) or freedom of association (70%) without suffering consequences. These factors, combined with falling youth participation in the work of political parties and programs, and high unemployment rates, leaves a generation that sees no future in their country. 
Albania ranks fourth globally in terms of citizens' desire to migrate — lower only than war-torn Sierra Leone, Haiti and Liberia. The nation's democratic status is considered a transitional/hybrid regime, and in terms of civil liberties and political rights, it is classified as a partly free country.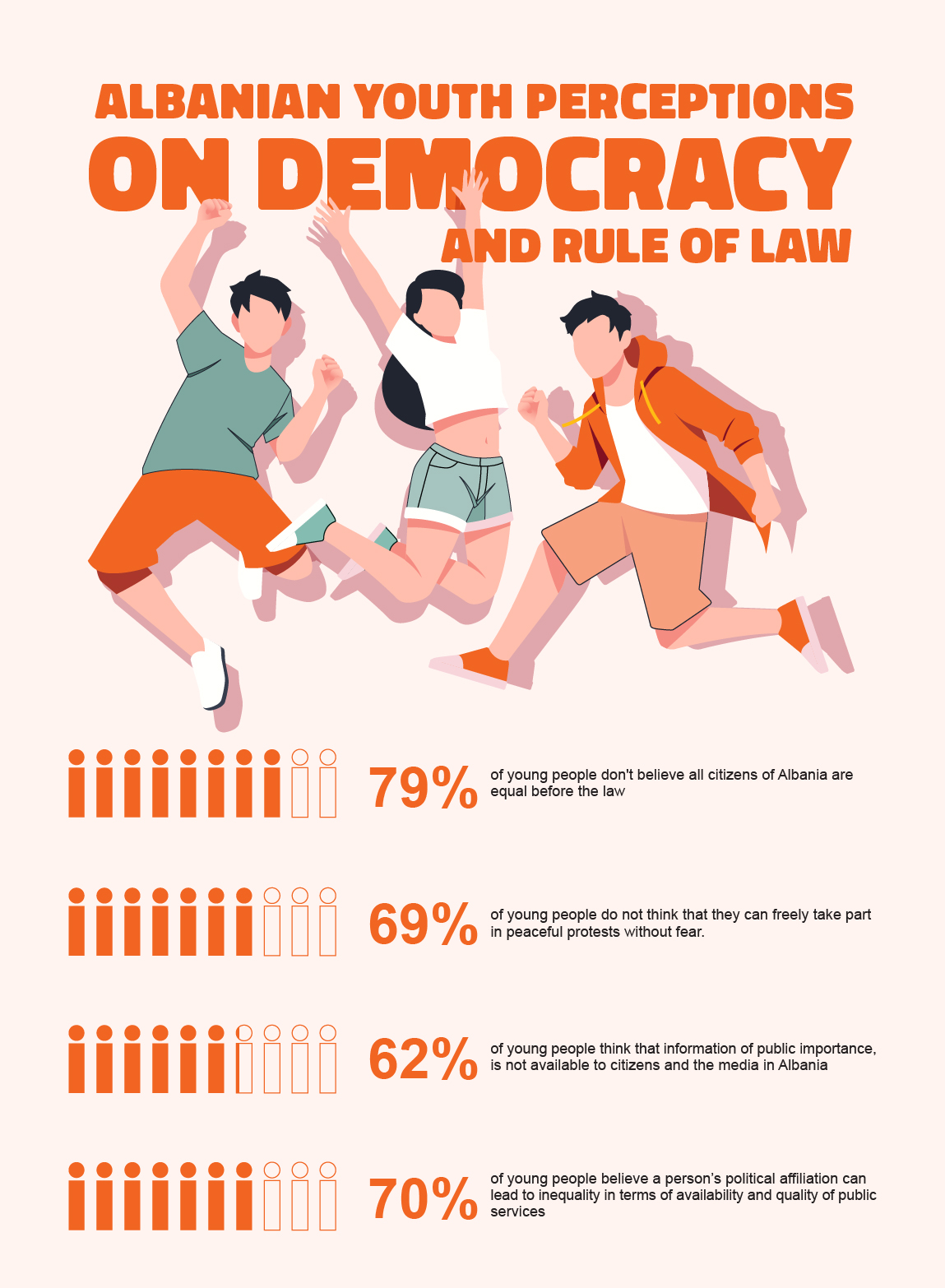 The troubling level of youth involvement in politics became glaringly evident with the release of the 2021 electoral lists; the number of young candidates decreased by 50% compared to the previous elections in 2017. 
Because of the widespread lack of trust in politics and the lack of merit-based models of progress built on fair competition, Albanian youth do not consider political parties as the primary means to change society and to advance their skills or ideas. As a result, there is often a misconception of political engagement which is demonized by the public because it is often mistaken for party engagement. 
No connection 
The models represented by party leaders or political figures promote opportunism and rapid enrichment, and simply do not connect with youth on key issues concerning unemployment, quality of education, and high migration rates.
The personalization of political parties under an authoritarian model — that is, the absence of public debate and a deep polarization of discourse — dominates Albania's political climate. Violent or sexist language and mutual accusations among candidates prevail during electoral campaigns at the expense of presenting concrete party platforms.