The third edition of the weekend-long DOKU:TECH culminated in a series of thought-provoking speeches last night (Sunday, August 7) in Prizren. The now annual tech conference emerged from a collaboration between the IPKO Foundation and SHARE Foundation is organized under the umbrella of DokuFest and has inherited the film festival's activist edge.
Due to the outdoor venue at the League of Prizren and the unfortunate weather conditions of the previous day, the first round of talks due to be held on Saturday evening were rescheduled to Sunday, meaning participants were treated to double the amount of scheduled talks on the final evening. A large cover installed at the venue in the interim meant the evening could go ahead whatever the weather, although the rain was held at bay until after dark.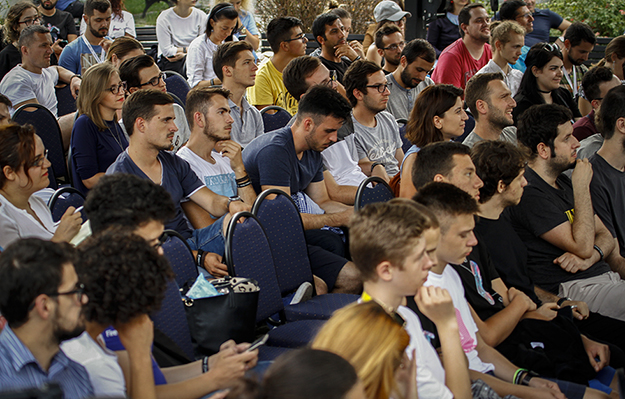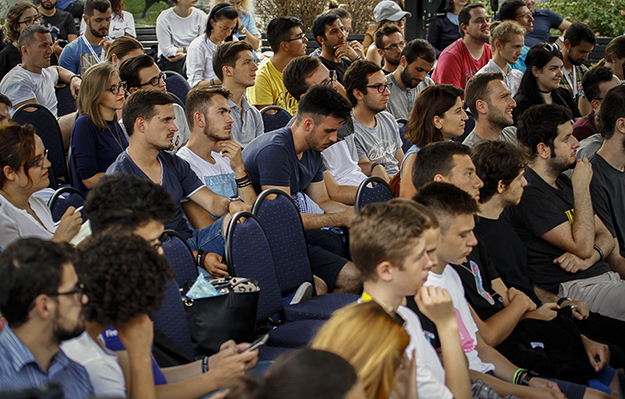 Rows of people packed into the arena sat talking amongst themselves as they waited for the program to begin, or took in the colorful animations that form the DOKU:TECH visual campaign displayed on the large curved screen.
When the evening got underway, visitors heard from seven specially curated speakers, down from eleven scheduled in the program. After two days of exhaustive masterclasses and workshops throughout the city, the talks rounded off the weekend with a surprising array of topics — a TEDx for the tech world.
"Can we be cleverer than bacteria in a petri dish?"
Aral Balkan, a British software developer and social entrepreneur living in Sweden got the talks underway by offering a clear but ardent criticism of the direction in which the tech world is moving and the way in which our societies and institutions are handling the matter. "Bacteria in a dish with nutrients will grow until its population goes extinct because of lack of food," he explained.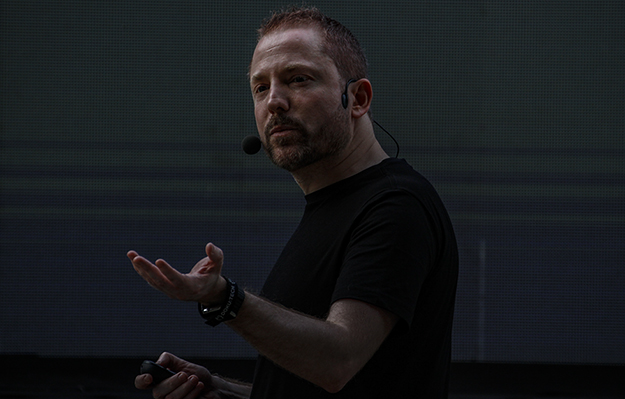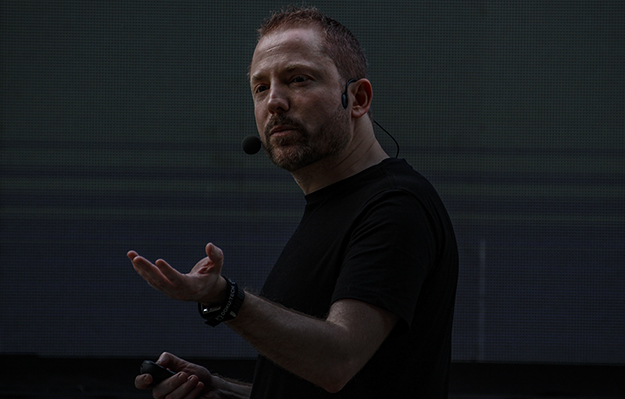 From his initial metaphor of human society as dying bacteria in a petri dish, he moved onto speaking about the systemic inequality we live with, denouncing it as an existential threat to our species.
Balkan's keyword for the night was 'data.' The way in which our data is approached is, according to him, an example of this inequality. In order to illustrate the point he brought up the example of Mark Zuckerberg proclaiming that "Privacy is dead!" while buying the four houses surrounding his home in order to protect his own privacy.
Through Ind.ie, his tiny social enterprise working for social justice in the digital age, Balkan together with his partner Laura, is developing certain tools in an attempt to push innovation in a different direction and to protect the user from aggressive data farming in the form of third-party trackers. He has developed the Safari browser tracker blocker Better and is working on other tools such as the private messaging device Heartbeat.
"We have planted bullshit seeds, grown bullshit trees and wonder why the fruit tastes like bullshit," he said. Balkan lamented the current state of technology and said he dreams of a different tree, growing a diversity of tasty fruits, accessible for all.
Through his work, he is trying to plant a different seed and build a bridge for people to migrate from the 'bullshit tree' to his dream tree — a bridge from a centralized, capitalized world to his ideal decentralized, common world of privacy and sharing.
Helping communities to help themselves
Second up was Sebastian Mitchell from Ushahidi, an innovative non-profit company from Nairobi that provides a platform for individuals to create online specialized maps by crowdsourcing their data. Despite being beset by an unruly powerpoint clicker, Mitchell took the audience through some of Ushahidi's greatest hits.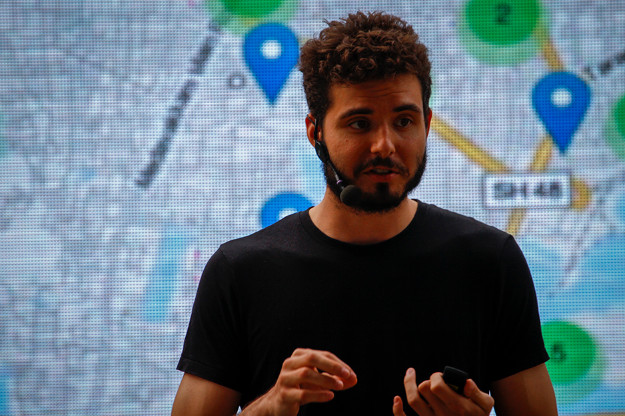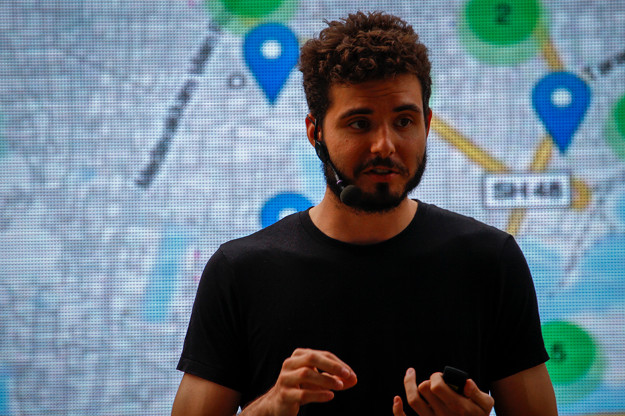 Originally set up in the midst of Kenya's 2008 post-election violence and resulting media blackout, Ushahidi was able to report and locate critical events by category, such as looting or rape. Eight years on, some 100,000 maps have been generated in over 160 countries, including Kosovo.
"What drives us is changing the way information flows," Mitchell explained, "so instead of top down, the media selling us information, we want bottom up: information from the people filtering up to the people. We really feel this is a hugely effective way to help communities to help themselves."
Ushahidi enables anyone to submit an encrypted geotagged message through SMS, which is automatically processed and placed on a map enabling a visualization of a situation. The examples he cited exemplified the three key areas that Ushahidi's platform can benefit. Syrian Tracker, a live map of the ongoing conflict, can be used in crisis response. Both Egypt's Harass Map and India's SafeCity let victims of sexual harassment report incidents and warn other users where to steer clear. Finally, Kenya's Uchaguzi strengthened the interaction between citizens and government in preparation for their 2013 elections.
If Balkan's manifesto for tech that "benefits people and only people" rather than corporations set the evening's parameters, Ushahidi appeared to survive his condemnation. Indeed, Mitchell was keen not to overstate its importance. "One thing we tell everyone who uses our software is that if you think technology is the whole part of the project and can solve all your problems, it's untrue," he said. "We've seen that technology is only 10 percent of a successful solution."
Tech to help refugees
A different example of how technology can empower people in need was presented by a major figure in the tech world. Mike Butcher, Editor-At-Large at TechCrunch, spoke about his involvement in the organization of Techfugees, a gathering of talents aiming to coordinate the international tech community's response to the needs of refugees. In a light hearted introduction to describing the social enterprise, he explained how they came up with the name: "Technology… refugees… wait a minute… Techfugees!"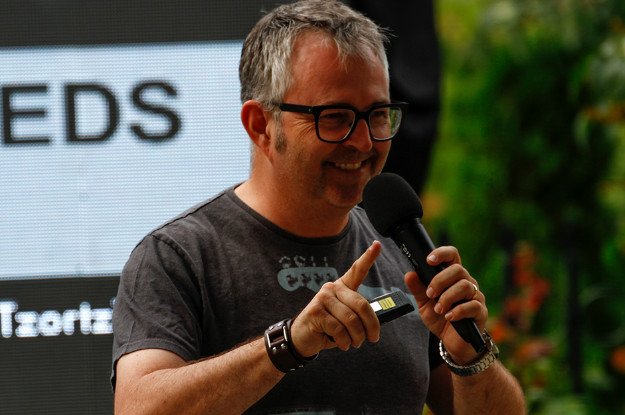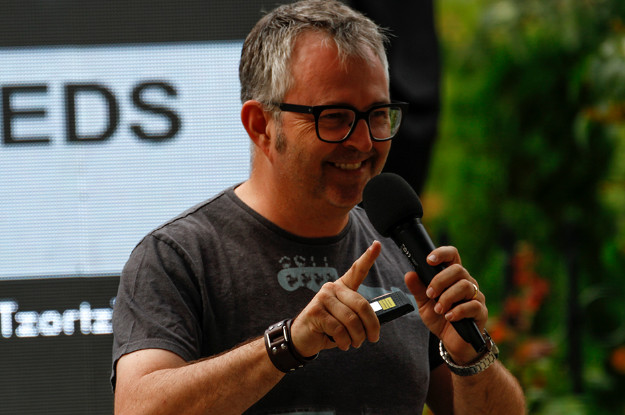 Butcher explained how, due to his large network — he has 126,000 followers on Twitter — his modest attempts at organizing with like-minded people to discuss the issue was met with spectacular support. From the initial group of 20 friends who initially discussed the idea, after a just a couple of days several hundred people expressed their interest in helping.
"I would much rather talk about the refugee opportunity, not the refugee crisis," he told the audience. This common effort has led to the organization of a multitude of conference and hackathons with the aim of providing useful tools to refugees and the organizations helping them. Hundreds of different apps and products have been developed by the now approximately 11,000 members of Techfugees and have been put to use by NGOs or refugees themselves. Butcher encouraged anyone interested to join the closest of the 27 chapters of Techfugees and put their skills to good use.
Morality vs indifference / idealism vs pragmatism
Breaking up the extended program of talks, Balkan, Butcher and Mitchell were invited on stage to engage in a panel discussion, which largely focused on the importance of privacy. Ultimately, the debate came down to a battle between morality and indifference, or — depending on your outlook — between idealism and pragmatism.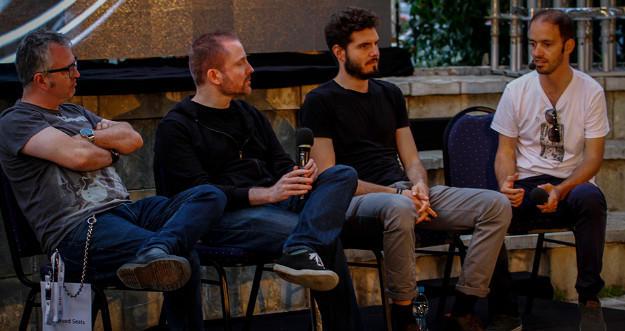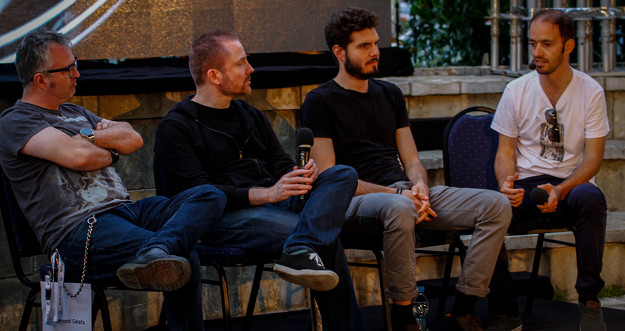 Balkan dominated the panel, keeping his peers in check and policing the ethics of their start ups. Butcher, for example, cited WhatsApp's introduction of encrypted messaging as a step forward, yet Balkan was quick to remind him that the app still stores metadata, before recalling ex-NSA chief David Cole's ominous admission two years ago that "we kill people with metadata."
All, however, agreed on the importance of personal privacy and expressed hope for the development of new tools that will respect individual rights, whether they come from decentralised common projects or emerge naturally from corporate sources due to increased demand. Our data may be the oil of the 21st century, but the future lies in how we use it.
Virtual reality opium dens
What might our lives be like in the year 2026? Kicking off the second round of talks was Thorsten Wiedermann, founder of A Maze Festival, who spent 48 hours immersed in a virtual reality world in a bid to find out. Inspired by his halcyon LSD days, you can watch the film of the resulting VR trip online.
If all goes to plan, he'll soon be repeating the experience at an electro festival in Mexico, where he promises to do so half naked in a glass cage. For Wiedermann, VR is less about immersive video gaming and more about the search for "mind changing experiences." So how will we do that in the year 2026? One possibility may be virtual reality opium dens, he suggested.
Pulling the assembled DokuTech audience back down to earth from the spiralling highs of Wiedermann's VR-trip was Finnish entrepreneur, Valto Loikkanen, who specialises in global crowdfunding and crowdinvesting markets. Loikkanen gave an informative and technical speech about how to create the correct technological 'ecosystems' that will enable startups to prosper.
Estonia's e-residents
A high-point of the evening came from Tobias Stone, whose illuminating talk focused on Estonia's pioneering e-residency program, for which he is a special advisor. He offered some salient ideas for the audience in Prizren.
Estonia, he told the conference, "is the size of the Netherlands with the population of Amsterdam," meaning there's only so far that its GDP can grow. However, Stone was full of praise for the country's tech-friendly government, not least its 36-year-old Prime Minister Taavi Roivas, who took the remarkable risk of offering a 'national digital residency' to anyone in the world interested in running their e-business from the Baltic state, without actually having to live there.
Money, they hoped, would then filter into the country from all these businesses and startups hiring services within Estonia, even if tax eluded them. Stone recalled Roivas' words, "let's see what happens," with astonishment. "Governments don't do that," he quipped. "Governments like to plan everything. They like to de-risk everything and then make it fail."
Estonia, it turns out, was ripe for a tech revolution. The home of Skype and TransferWise, many of its diaspora had worked in Silicon Valley and returned to their home country brimming with knowledge. Besides, "it's a great place to work," Stone adds, "because there's nothing to do for seven or eight months of the year because it's so cold and dark."
In the aftermath of Brexit, Estonia set up howtostayin.eu, a site advising Brits on how to keep themselves and their businesses within the EU. Since its inception, over 10,000 people have registered as e-residents. For Kosovars, however, the process is a little more complicated. Although the application is all online, you must still visit a consulate to have your passport checked. For those in Kosovo, that means a trip to Vienna.
"My challenge to you," proclaimed Stone, "is that if enough people apply to this, you can ask the Estonians to get the consulate from Vienna to come here." He couldn't, of course, promise this would come to fruition, but thinks "it's an interesting opportunity."
Nevertheless, his message to the audience at DOKU:TECH was clear: "E-residency seemed like a great opportunity for countries like this to run a company inside the European Union with EU banking, everything the Estonians enjoy, you'll be able to do it from your desk here in Kosovo."
'You can do anything'
As if to illustrate the virtues of Estonia's open-arms agenda, an e-resident was on hand last night to prove just how valuable an opportunity it can be; Palestinian entrepreneur Lama Mansour.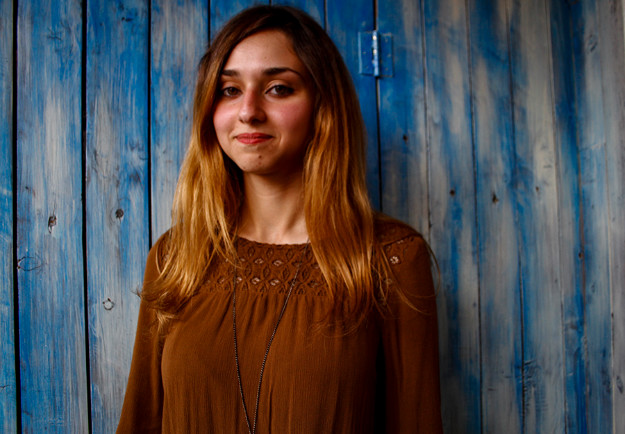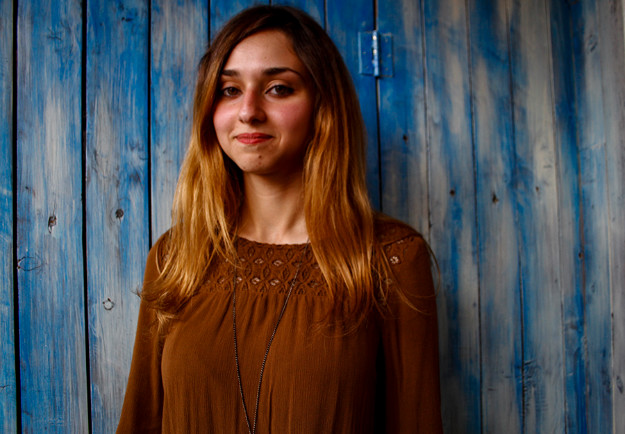 Young and ambitious, Mansour presented the audience with her own success story. As a literature student with a passion for design, she teamed up with her co-founder Ismat Tuffaha to create 'BOLDKnot,' a portable power charger on a keychain, combining Tuffaha's tech expertise with Mansour's eye for design.
Struggling to import the parts they needed to build a prototype due to Israel's border restrictions, the pair eventually created an indiegogo campaign that raised almost US$70,000 — more than four times their original stated goal.
Mansour's take home message was clear: It's possible to build a startup even "when you have no resources, no experience, no money, no support, nothing, from scratch. You can do anything."
Robots are the future
Representing another kind of entrepreneur was Uri Aviv, a sci-fi enthusiast and, by his own admission, a bit of a nerd. Aviv is also the founder and general director of Utopia, a film festival specialising in science fiction and fantasy films that also features a complimentary scientific program. His speech was simultaneously a defense of the science-fiction genre and a critique of its dystopian tendencies.
He explains that the word 'robot' comes from the Czech word robota, meaning 'forced labor.' It was coined in 1920 by Czech director Capek in his play "R.U.R." (Rossum's Universal Robots). What is particularly intriguing is that this play is not only the first media in which the word 'robot' is used, but it is also the first dystopian piece of sci-fi art, already linking the concept of an automaton and the word 'robot,' with something sinister and dangerous.
Aviv laments the sense of technophobia that he feels the science-fiction genre has contributed to. That is why he aims to encourage positive, utopian science fiction that hopes to change people's preconceptions.
"We need less Terminators," Aviv claimed, "but more Samanthas ["Her"], Datas ["Star Trek"] and TARS's ["Interstellar"]." His festival celebrates "the possible, impossible, ludicrous and absurd." Technology and innovation should not be feared, he insisted — robots are the future.
After a four-hour tech marathon, DOKU:TECH 2016 drew to a close, with those who braved the weather taking home new ideas, new perspectives and, quite possibly, new EU residencies. K
Photos: Fikret Ahmeti / K2.0.