The independent zine Lirindja is back once again, inviting us to read a collection of short stories and pay visual homage to Kosovo's first printing house, Rilindja.
Following its 2015 edition — in which Lirindja elaborated on the social constructs of gender differences — this issue pays tribute to the history of a printing house that nurtured generation after generation of Albanian writers and journalists.
Contributing to the latest zine through an eclectic composition of short stories and visuals were: Genc Kadriu, Lura Limani, Ervina Halili, Shpetim Selmani, Rina Krasniqi, Florian Kinzle, Ardian Vehbiu, Jeton Kulinxha, Arber Selmani and Nancy Jasharaj.
This edition, Lirindja's fourth, will be launched on Friday evening from 20:00 at Soma Bookstation in Prishtina.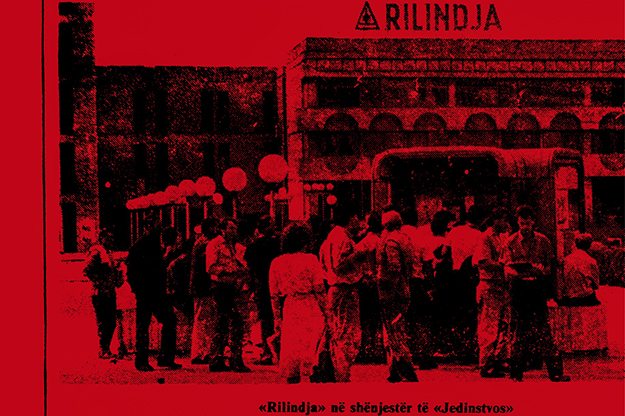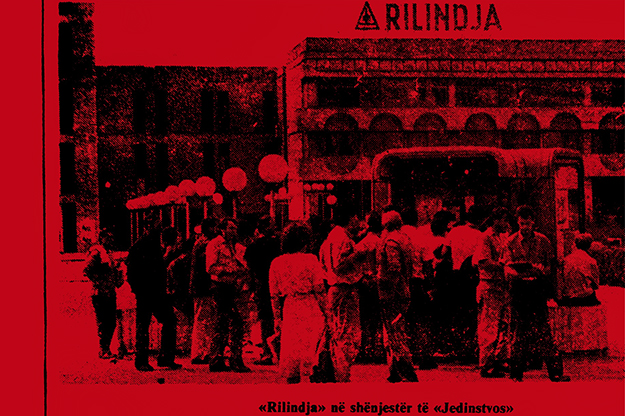 Below you can read the founders' introductory note, explaining the concept behind Lirindja's Rilindja edition in their own words:
Note
Short stories can be photographic — they can sum up a whole story with one single scene. Or they can be introductions to ur-stories that can be retold continuously in different forms.
This collection of writers and stories could be called eclectic: Many of the authors are masters of other genres (poetry, novels, photographic stories, essays) but in this prosaic exercise they stretch their muscles to create hermetically closed worlds, short narratives that survive for a few pages.
All these writers have found shelter in a second language, and this clearly affects the way they write and what they think about.
There is no logic or consolidated spirit behind our selection, besides the fact that these tales, albeit not complying with one another at all times, are brought together by a common language, in all the schizophrenic elements that it embodies, for those that ride between two dialects.
This issue of Lirindja is also a visual homage to Kosovo's first printing house, which became the house of local writers and thanks to which our grandparents' generation learned to value literature in their mother tongue. By the mid 20th century, Rilindja published everything from school reading material for children, to masterpieces of world literature. After being forcefully closed in the '90s, and its building being transformed into a government facility, Rilindja has not been operationalized since.
This legacy weighs heavily on all attempts to regenerate Albanian literature in Kosovo, and this issue of Lirindja is only an invitation to restart the dialogue for prosaic writing in our midst — whatever this circle that we built like this is.
——–
Lirindja
Photos courtesy of Lirindja.