The previous legislature of the Municipal Assembly of Prishtina often descended into a battle, pitting Vetevendosje's deputies against those from LDK and PDK, who frequently came together to form an opposition front, enough in numbers to block decisions from being taken by Vetevendosje mayor, Shpend Ahmeti. This strained climate between the local deputies in Prishtina often paralysed the political efficiency of the most important legislative body of the capital city.
This year's runoff election between Ahmeti and LDK candidate Arban Abrashi isn't until Nov. 19. But, no matter who wins the mayorship, it will be crucial to be backed by the votes of the Assembly, in order to push ahead with the mayor's programme, and legitimize the most significant decisions for the citizens of Prishtina.
With that in mind, K2.0 met with some of the most voted for candidates in the new legislature of Prishtina's Municipal Assembly. Each of the following candidates has managed to stand out from the hundreds of others nominated, and have guaranteed themselves a place inside the Assembly, during what will no doubt be another hotly contested legislature.
Nora Kelmendi, Vetevendosje
Representing Vetevendosje at the Assembly of Prishtina for the first time will be Nora Kelmendi, who received 542 votes in October.
Kelmendi began work at the municipality in 2013, after Ahmeti appointed her head of the Cadaster Directorate as an independent expert. As the elections loomed, Ahmeti proposed a new position for Kelmendi, suggesting standing as a candidate for the Municipal Assembly. Kelmendi accepted, her new membership in Vetevendosje the first official political affiliation she has held.
She believes that those with professional expertise should triumph over career politicians at the assembly. "While I held the position as the head of the Directorate, I sent a number of documents for approval at the assembly," Kelmendi tells K2.0. "I could see that the vast majority of Assembly members, not only from PDK and LDK, but also from other parties are not a professional." She states that this issue, along with the significance of the decision-making of the Assembly, persuaded her to enter into the political race.
Kelmendi does not have any individual objectives outside of Vetevendosje's announced "100 points of Shpend Ahmeti," which she believes will improve the life of the citizens of Prishtina. "I will do my best to keep people accountable — be it Vetevendosje or the management of the municipality — in order to push forward the 100 points," she states.
Despite her success in the elections, Kelmendi does not exclude the possibility of not taking up her role in the Assembly if Vetevendosje's candidate fails to get re-elected as the mayor of Prishtina. "I know that the Assembly is not the executive body, but we will have to deal with the issues of the executive body, and I would find it difficult to work with someone else rather than Shpend," she says.
Kelmendi's political life it seems is bound together with Ahmeti's fate in the runoff, but she also expresses doubts on political life generally. "People in politics do not see the reality, they chase after political dreams," says Kelmendi, who also claims that she is astonished with her personal results, as her campaigning was somewhat minimal.
"I did not have a campaign. Because of the workload at the Directorate I have not been able to participate in more than 2 or 3 meetings," says Kelmendi. "I participated once in a meeting in my neighbourhood in Sunny Hill, but I was not able to meet people in Dardania and Ulpiana, where I grew up."
Kelmendi seems a rarity in politics for a number of reasons, alongside her uncertainty over the political system and prioritizing her work over an election campaign, she comes from an apolitical background. While she insists that her family support her efforts, she tells K2.0 that their input tends to be modest as they are not engaged in politics at all.
Vlora Dumoshi, LDK
Elected for the third time as a member of the Municipal Assembly of Prishtina, representing LDK is Vlora Dumoshi. The 50 year-old politician says politics means everything to her and has followed her in all walks of her life.
"I grew up with politics and have always been active. I belong to the family that were the initiators of the 1968 demonstration that stood for the [use of the Albanian] flag and an Albanian University," says Dumoshi.
Although the events that took place decades ago are part of Dumoshi's political legacy, identity and crucial to her entrance into politics, her career now is built upon another cause, the position of women in Kosovar society.
Dumoshi, who was one of the five most voted for LDK candidates with 858 votes, believes that support from women was crucial in attaining such high numbers. She is delighted that the focus on the cause of women during the electoral campaign, and meeting more than 1,200 women of Prishtina, paid off in terms of votes.
"It's a great pleasure when you see that you received so many votes and your work is rewarded," says Dumoshi who has held a number of different political positions as part of LDK. She was the chief of staff in the previous government, and also headed the Directorate of Culture Youth and Sports at the municipality of Prishtina from 2009-2013.
Similar to Kelmendi, whose objectives are connected with Ahmeti's 100 points, Dumoshi's goals as a new Assembly member are merged into the plan of LDK's candidate in the runoff election, Arban Abrashi.
Dumoshi claims she contributed to Abrashi's plan for the city, ensuring the inclusion of issues pertaining to the improvement of the position of women in the municipality of Prishtina. "Arban's program is clear and gives space to women. Women will especially have an advantage in terms of employment."
Talking about the conclusion of her political career, Dumoshi doesn't envision it happening any time soon. However, she doesn't feel her life in politics coming to an end would be 'tragic' as it would allow her an opportunity to write the memoirs of her decades-long career.
Leutrim Retkoceri, PDK
In the top four most voted for PDK candidates, out of the six elected in Prishtina, is Leutrim Retkoceri, who won 466 votes. Retkoceri believes that with the support of Assembly members from other parties, he can push forward objectives to help young people in Prishtina.
Retkoceri, 27, insists that citizens have demanded new people and new energy in politics. He claims that the Municipality of Prishtina has done nothing for the youth, and he will propose his own concrete policies on how to improve the life of young people.
"Young people should have a card from the age of 16 that releases them from paying for public services like public transport, which would not be expensive for the municipality of Prishtina," says Retkoceri, echoing a campaign promise made in promotional fliers.
Retkoceri promises to have a "constructive role" at the Assembly, although he says that he understands that decisions taken by the party are obligatory for all representatives. However, he promises to be open to cooperation with others.
An employee of the PDK communication office who is currently studying for a master's in world politics, Retkoceri states that he is "prone to seeing politics as profession and not a passion, as passion can dry up rapidly, and you can get dissapointed, which may leave many projects left behind."
Sami Boroci, AKR
Sami Boroci is one of the four elected Assembly members at the Municipality of Prishtina from AKR. The 27 year-old politician has been engaged in politics with the party for more than a decade, previously holding the position of president of AKR's Youth forum.
However, while Boroci believes that the 457 votes he gained are partly from young people, he thinks it was his more inclusive approach that made him one of the four successful candidates out of the 49 AKR nominated for the Municipality of Prishtina, and the second most voted from the party.
Boroci, who works in marketing at a bank, reveals that his campaign was concentrated on talking to youngsters as well as with football players, as he had been one of their colleagues in the past.
However, he also believes that previous experience in the Municipality helped to convince people to vote for him. Though just failing to be elected in 2013, Boroci served as a deputy for the previous two years, replacing AKR deputy Islam Pacolli in the Assembly.
"I think that my performance in the Municipality also has something to do with it, as I tried to be constructive and close to the citizens and their demands," says Boroci, whose votes almost doubled in October in comparison to 2013's local elections. "Simply, people that knew me, trusted in me, in the values that I represent. I reassured people that I will be active in my responsibilities towards them."
Boroci's main objective is insisting on increasing the budget for the Directorate of Culture, Youth, and Sports, while increasing green spaces remains an objective he believes he can push forward. He insists that it is these areas that should be the focus for deputies and that the role of a member of the Assembly is sometimes misused.
"The competencies are limited but we should do our job," he says. "I think that a member of the Assembly should not get engaged in big topics on the national level but should deal with local issues that we need to treat."K
Feature image: Atdhe Mulla / K2.0.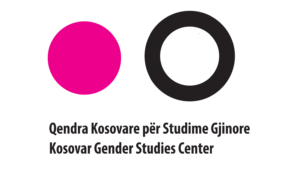 This publication has been produced with the assistance of the European Union, as part of a project implemented by Kosovo 2.0 and supported by the Kosovar Gender Studies Centre and Dora Dores. The contents of this publication are the sole responsibility of Kosovo 2.0 and can in no way be taken to reflect the views of the European Union, Kosovar Gender Studies Center and Dora Dores.