With 18 days left until voting day, election fever is in full swing. Hyperbole and ambitious promises dominate the discourse, with 24-hour news coverage jumping from interview to interview, and topic to topic.
In this series, K2.0 is taking a step back from all that. Building up to election day on June 11, we're taking some of the big issues facing Kosovo today, and looking into solutions offered by each of the five Kosovar Albanian political parties represented in the Assembly during the last parliamentary term; their programs, their manifestos, their policies.
Since the war, successive governments have repeatedly highlighted education as one of their priorities in terms of policies. However, the Kosovar education system still faces an absence of quality teaching, weak infrastructure, a lack of accountability and politicized governing bodies.
Another major issue is the number of pupils leaving school before completion. In the 2012/13 school year alone, 1,113 students abandoned their education before completing the ninth grade, 686 of them women, while in high schools, 2,407 students quit their education from the tenth grade onwards. Data from the Ministry shows that this phenomenon has not decreased, with the number of people that abandoned primary school in the 2015/16 school year identical to those in the two years before.
Quality of education is another concern. The results of an international education evaluation, the Programme for International Student Assessment (PISA), published in last December confirmed the general belief and expectations about deficiencies in the country's system.
Kosovo was placed in the bottom five internationally in the rankings, and in last place in the region, with its 15 year old students being judged as displaying a performance at the lower end of all test disciplines: The majority of teenagers tested didn't demonstrate the basic skills needed to be acquired by the age of 15.
K2.0 examined policies from across the political spectrum to see how Kosovo's biggest political parties will address this problem.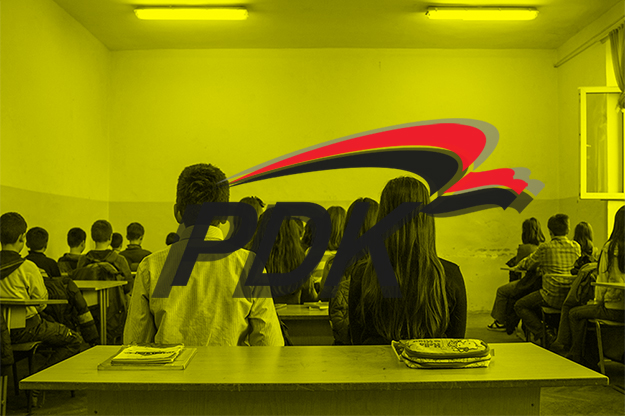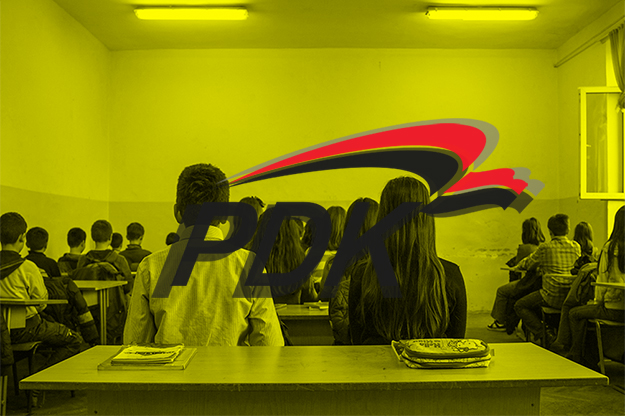 Democratic Party of Kosovo (PDK)
Representatives from PDK have led the Ministry of Education, Science and Technology for the past 10 years, as part of each of the last three governments. PDK have continually stated that education is a priority, and highlighted improvements to infrastructure during its tenure in its 2014 election program "The New Mission." According to the program, 145 new schools were built, and many others were renovated between 2008-2013.
In the 2014 electoral campaign, PDK promised that teachers' salaries would increase by up to "25 per cent per each year." However, in the government PDK formed alongside coalition partner LDK, legislation was drafted restricting increases in the salaries of public employees as a response to warnings from the International Monetary Fund (IMF) about overspending.
Creating a "fund" to send students abroad for various programmes and investments in scientific research was another focus outlined in PDK's New Mission program. However, such a fund was never created.
This week, Besim Beqaj, a PDK official stated in a TV debate that PDK has invested in schools and that now "a new phase" can start. However, no one seems to know exactly what that "new phase" will involve as Beqaj didn't elaborate further and no programme has been released by PDK, who will be running in a shared platform with AAK and Nisma. Kosovo 2.0 contacted the deputy president of PDK Uran Ismaili to ask more about their future programme regarding education but received no response.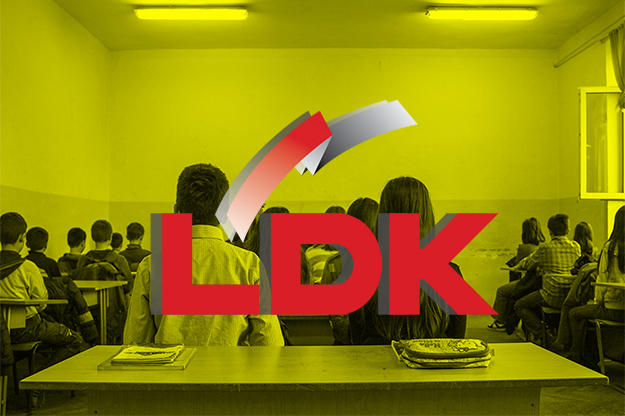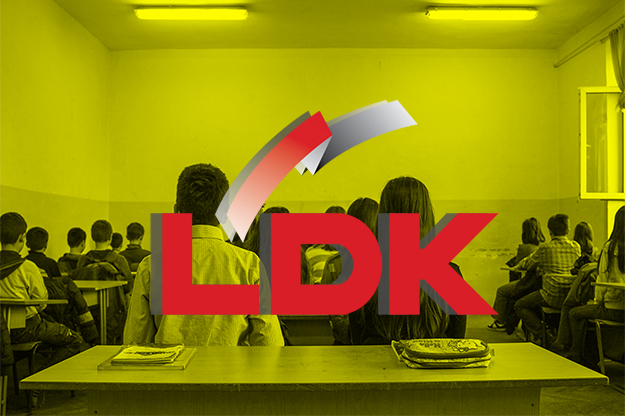 Democratic League of Kosovo (LDK)
In their 2012 political program, "For a European Kosovo," LDK pledged a "permanent increase" in the state budget for education, and "the digitalization and informatization of classrooms in educational institutions at all levels." K2.0 directed enquiries to senior LDK advisor, Sokol Havolli, regarding the number of classrooms that were 'digitalized' during LDK's period in government alongside coalition partner PDK, but received no response. Questions on exact details as to how the budget should be raised also received no response.
LDK's 2012 program also put an emphasis on the private sector, promising to create policies that would enable the private sector to provide strong competition to the public sector. In a recent television appearance on Klan Kosova, LDK candidate for the assembly Besnik Krasniqi announced that this will be done through subsidies from the Ministry of Education, Science and Technology. With data from the Ministry revealing that poverty and economic conditions are the main cause for pupils to abandon public schools and universities, K2.0 contacted Havolli asking how they will ensure access to education for all. We received no reply.
LDK enter the 2017 elections with two new partners, Alternativa and the New Kosovo Alliance (AKR). While the party are yet to release a platform, a few conclusions on how they are going to approach education issues in Kosovo can be drawn from Krasniqi's Klan Kosova appearance.
Krasniqi stressed that education must be in accordance with the needs of the economy and heavily promoted the concept of 'dual learning.' Krasniqi explained that students and pupils would spend time "conducting both professional and practical work," with the practical work based on the market needs in Kosovo and taking place in local companies and factories.
Krasniqi suggested that professional schools would receive priority for infrastructure improvements as they provide more opportunities in the workplace, and that reform of the public university system is also something to be explored. He went on to propose that retired teachers should be given the opportunity to continue to be involved in the education system, a policy aimed at continuous learning and increasing the quality of education.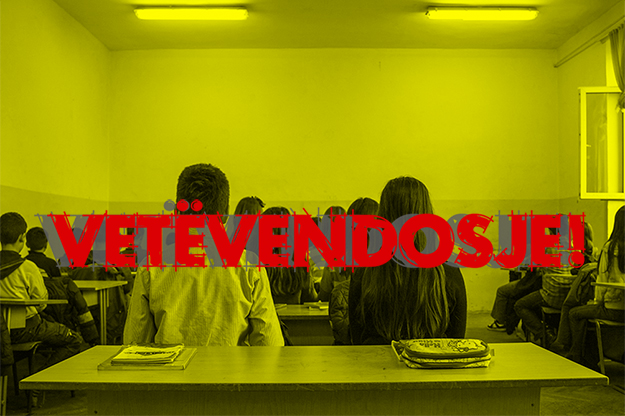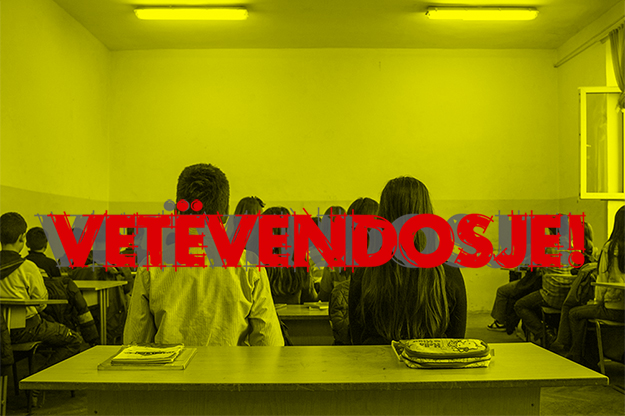 Vetevendosje
A focal point in Vetevendosje's 2013 Governing Alternative program is free public education to all Kosovar citizens at every level of education. The program envisages the opening of a preschool in every school in Kosovo, and infrastructure improvements for elementary and high schools to ensure a maximum of 25 pupils in every class, and access for persons with disabilities. It also pledges to provide free meals for all children in elementary schools, free monthly medical check-ups in all elementary and high schools, and additional classes for underachieving children.
In regards to financing these plans, Ismajl Kurteshi, the former director of the education department in the Municipality of Gjilan and a Vetevendosje deputy in the previous parliamentary term told K2.0 that the party "consider education as a national priority and won't spare the budget."
Kurteshi points to a decrease in the budget for the Ministry of Education, Science & Technology. In 2014, the Ministry spent over 50 million euros while this year, around 47 million was allocated. He adds that Vetevendosje would aim to raise the budget to 5 percent of Kosovo's GDP.
In order to increase the quality of teaching and education, Kurteshi said that Vetevendosje plans to increase the accountability of the educational staff, asses the work of current teachers, implement strict measures for the admission of new teachers, and equip all elementary schools with laboratories and books. Vetevendosje's program also proposes scholarships for exceptional students to complete MA and PhD studies, on the stipulation they would later return to work as teachers and professors.
The Governing Alternative program also emphasises building more professional schools across the country, and encouraging much higher participation in this form of education. "Professional schools, as opposed to classic high schools, only make sense when they are related to the economy and the country's development," Kurteshi said, adding that branches such as economics, energy, mining and agriculture will be the focal disciplines in professional schools.
Kurteshi told K2.0 that Vetevendosje foresees a unique educational system for everybody, including members of Kosovo's minorities. While insisting he respects the languages and cultural differences of the country's minority ethnic groups, Kurteshi argues that textbooks adhering to Serbia's curricula being used in the education system of Kosovo's Serb community are "in opposition to Kosovo's constitution and against Albanians."
Asked if a Vetevendosje government would intervene in the country's textbooks that create prejudices against non-Albanian communities and other groups, including LGBT persons, Kurteshi said that the party believes that "compiling textbooks with new content is necessary." He added that this process "also includes corrections of any discriminatory [content], especially those with distorted or backward scientific facts, and the inaccurate scientific data that is now found in the books that our children use."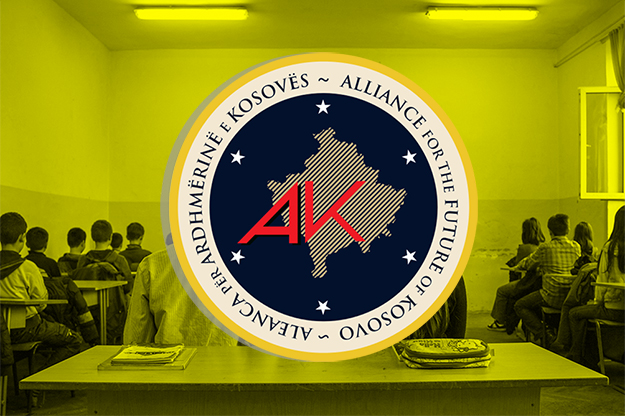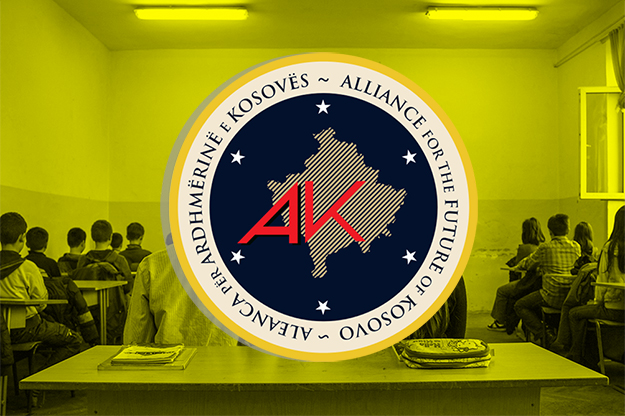 Alliance for the Future of Kosovo (AAK)
In their 2014 program, AAK highlighted a number of issues that they see as hampering the education system in Kosovo, and based on those, give alternatives as to how these issues can be eradicated.
The first is the quality of infrastructure in schools, which AAK insist creates problems, such as a lack of space. The party also believe that schools have poor educational equipment, and didactic materials.
Another point of concern for AAK is the high rate of students quitting schools, as well as the budget reduction in education. AAK mentions data from 2006, when the budget for education was 4.4 percent of GDP, whereas by 2009 this figure had fallen to 3.7 percent. AAK pledge a budget increase, in accordance with EU standards, to 4-5 percent of GDP.
They also aim to stimulate private education, to implement two shifts in public schools, and to set a maximum capacity of 25-30 pupils per class. They also plan to extend preschool education to 80 percent of children, to implement mandatory education to 100 percent of children, and to provide computers for pupils, in accordance with EU standards, at a 20 to 1 pupil-computer ratio, a huge difference from the current ratio of 270 to 1.
AAK aims to modernize teaching and aim to have 80 percent of people aged under 22 be educated at least up high school level. Further plans involve increasing teachers' wages by 50 percent in the first two years of governance, and doubling them within four years, as well as reforming school books, and opening more professional schools.
As for higher education, AAK believes that equal conditions must be created for public and private institutions, and that the creation of these conditions must be done in a way that ensures reciprocal recognition of diplomas of these universities. AAK also seek to create financial and academic autonomy for public universities.
K2.0 got in contact with AAK's press office, requesting information on the concrete steps that the party aims to take so as to achieve 100% of children in mandatory education and the financial means of the state for raising teachers' wages. We were informed that the party will not be responding to questions until the party release a joint platform alongside pre-election coalition partners PDK and Nisma.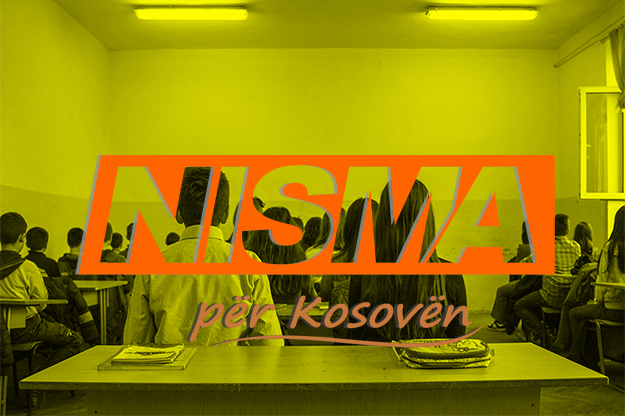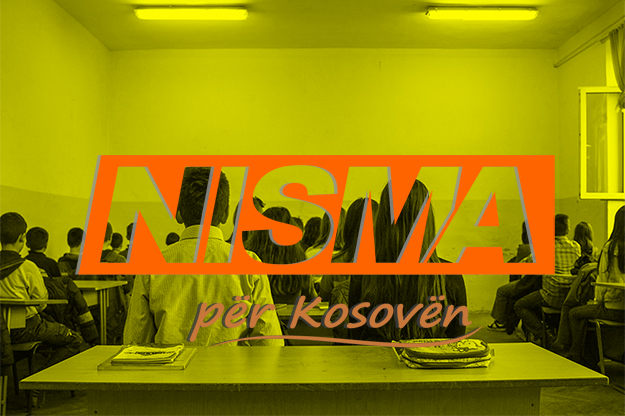 Initiative for Kosovo (Nisma)
Nisma, in the two paragraphs dedicated to education in their 2016 program entitled "To cultivate a love for knowledge and education," state that "the right to love yourself, freedom and justice, are human rights", and that these rights must extend to the right to education. The program tends to more identify problems within Kosovo's education system rather than giving alternatives, or outlining the steps that need to be taken.
In public statements, members and former deputies of Nisma have continuously highlighted that 'education is being suffocated by politics', with partisan employment within education institutions as well as through other forms of influence. Valdete Bajrami, former head of Nisma's parliamentary group, asked parliamentary questions to the minister of education, Arsim Bajrami, regarding academic personnel selection at the University of Prishtina, specifically the selection of Abdullah Hoti in the Economy Faculty, which raised doubts of political influence.
K2.0 contacted Nisma's press office and former deputy Valdete Bajrami, but despite promises to respond, we did not receive answers to our questions on the lack of concrete policies in the party's programme to improve the education sphere.K
Photos: Majlinda Hoxha / K2.0
For more on where Kosovo's political parties stand, watch K2.0's video on ideology here, and read yesterday's look at employment policies here.